We Tried That: Mtn Dew Voo-Dew's 2023 Mystery Flavor Is Here and It's All About Halloween
We tried the newest 2023 flavor from Mtn Dew that is dubbed as the "Mystery Flavor" from the soda brand and we have all the details.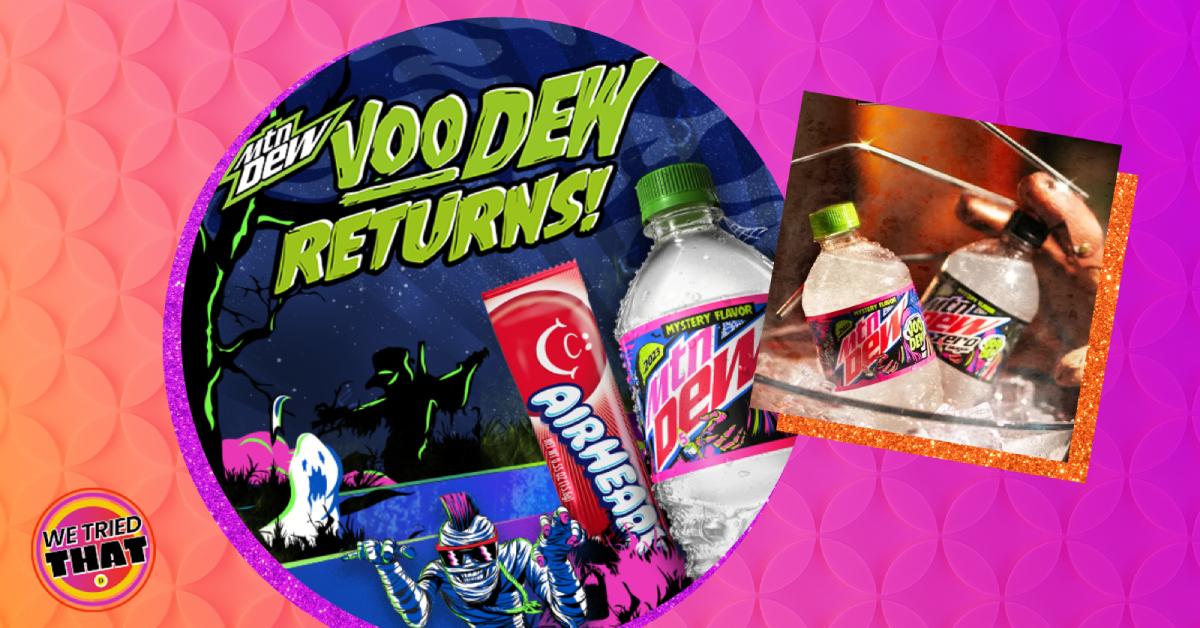 If there's one thing you can count on Mtn Dew for giving us throughout any given year, it's new flavors to obsess over. Whether those flavors are old favorites back on the grocery store shelves or energy drink options here for a limited time, most fans of the brand are quick to try it all. And we had to try the Mtn Dew Voo-Dew mystery flavor of 2023 the first chance we got.
Article continues below advertisement
Like other mystery flavors from Mtn Dew, it came out with lots of clues and plenty of questions, but no real answer at first about what the flavor is. Some assumed it would be along the lines of caramel apple, with Halloween in mind, or that it would even have hints of candy corn in its flavor profile. While we now know what the 2023 Mtn Dew Voo-Dew flavor is, we can also give you first-hand detail about what it actually tastes like.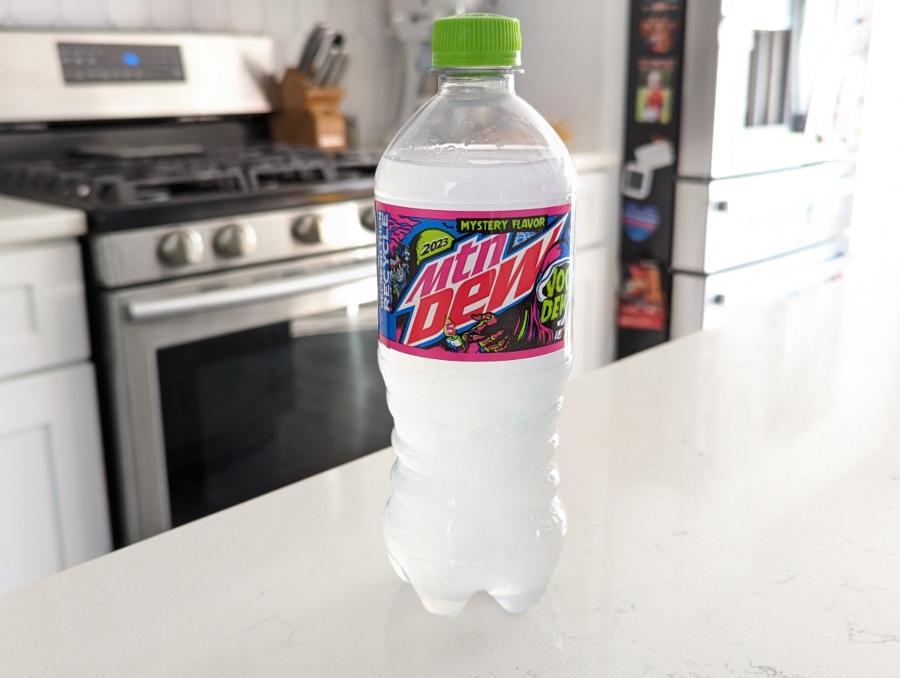 Article continues below advertisement
We tried the Mtn Dew Voo-Dew 2023 mystery flavor.
According to the press release ahead of the flavor's nationwide release, "This year's flavor notes might remind Halloween lovers of a very particular beloved trick or treat candy." But no, it isn't candy corn or even sour apples. Though to be fair, I wouldn't say no to a future flavor infused with some sour candy flavors. Instead, the mystery flavor is in partnership with Airheads and meant to be cherry.
And honestly, you can taste that pretty clearly upon the first sip. It isn't too sweet, but you do get that flavor right away. It does have a little tang and tartness to it, but it isn't exactly sour. I don't think I could handle an entire bottle of the standard Voo-Dew though, to be honest. So after I tried the regular one, I found a Zero Sugar option, and it proved to be more palatable, especially with the tart flavor. Still, it's a solid addition to the Dew family, even if it is only temporary.
Article continues below advertisement
How long is the Mtn Dew Voo-Dew mystery flavor out?
The soda is available nationwide and most convenience stores and retailers for a limited time. You can find it in a 20-ounce bottle or in 12-packs of cans and prices range from $2.19 to $6.49. The flavor is available through Halloween 2023, at which point it will no longer be made or distributed. In other words, get it while you can. But if you want my advice, stick to the Zero Sugar one.