We Tried That: Wendy's Loaded Nacho Cheeseburger Is a Game Day Crowd-Pleaser
We tried Wendy's new Loaded Nacho Cheeseburger, which is full of the snacks most of us enjoy during Sunday football parties and a touch of spice.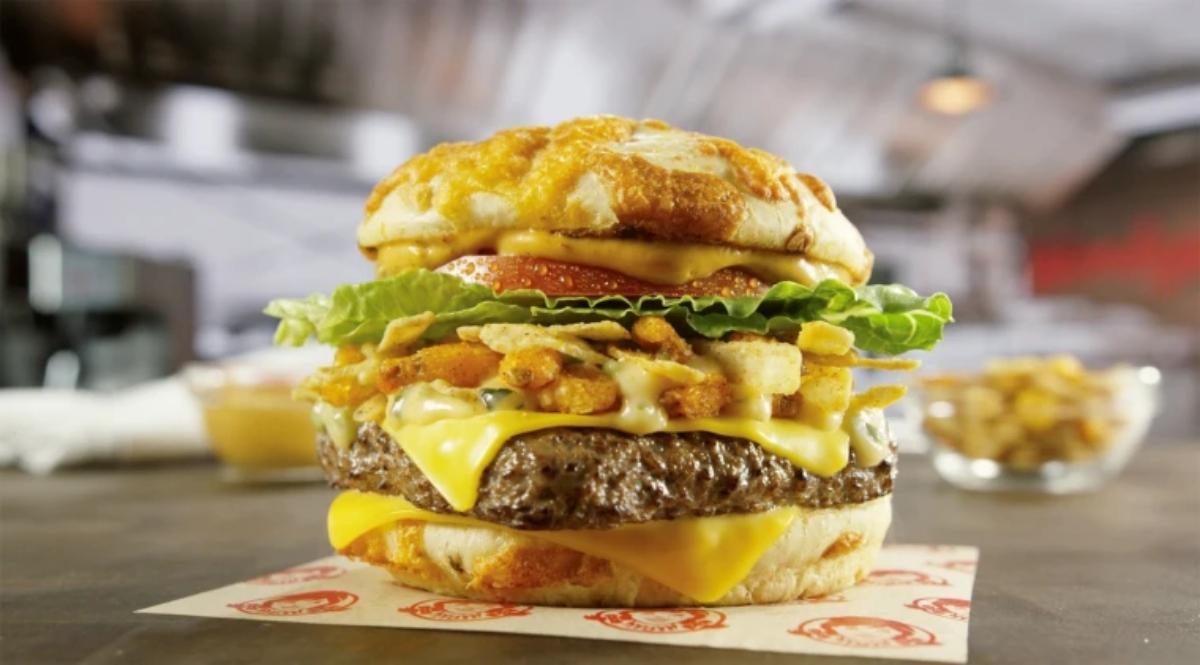 Things are getting spicy at Wendy's and I mean that in the literal sense. Because when they rolled out multiple items with a bit of kick to them, including new Queso Fries and the Loaded Nacho Cheeseburger on Aug. 22, I had to give the latter a try. I'll be the first to admit that spice scares me a little. And no, I don't mean I don't season my meals beyond salt and pepper, because I swear I do. But I'm also not a Sriracha girly, so sometimes too much spice can ruin things for me.
Article continues below advertisement
Luckily, Wendy's Loaded Nacho Cheeseburger isn't too heavy on the spice. If you're not like me and I've already lost you, I apologize. But after I attended Wendy's virtual Culinary Spotlight event with John Li, Global Vice President of Culinary Innovation, and Jay Drumm, Manager of Culinary Innovation, I was compelled to give the burger a try. And if you like Wendy's burgers at all, you may want to stick around to hear about this one.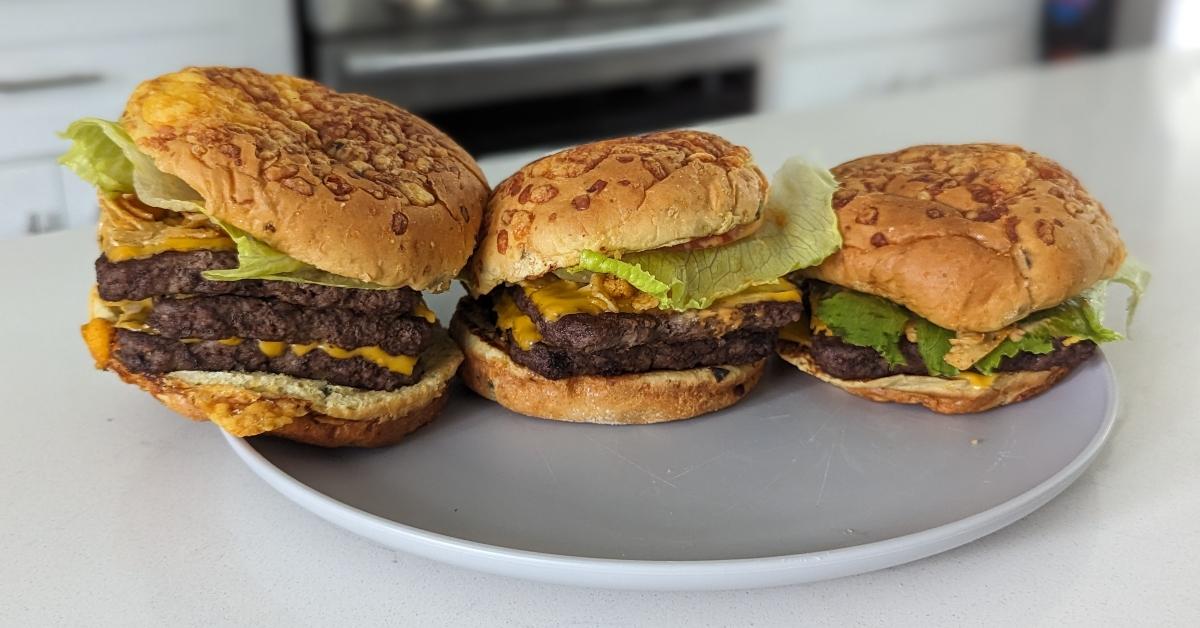 Article continues below advertisement
We tried Wendy's Loaded Nacho Cheeseburger.
Jay Drumm explained during the Culinary Spotlight event that the team spent more than two years working on this burger in particular. And there's a lot more to it than some meat and nacho cheese.
"The base of this delicious sandwich starts with a jalapeno cheddar bun that is made with a tinge of unexpected sweetness from the corn, topped with a spicy and smoky chipotle sauce, and lettuce and tomato for a little bit [of] freshness," he said.
Poblano queso is added "for a slight kick," and there's a slice of American cheese on there too. But what would a nacho burger be without tortilla chips, right? The Loaded Nacho Cheeseburger comes with tortilla strips and crunchy corn to round everything out. It's basically a platter of nachos in a burger.
Article continues below advertisement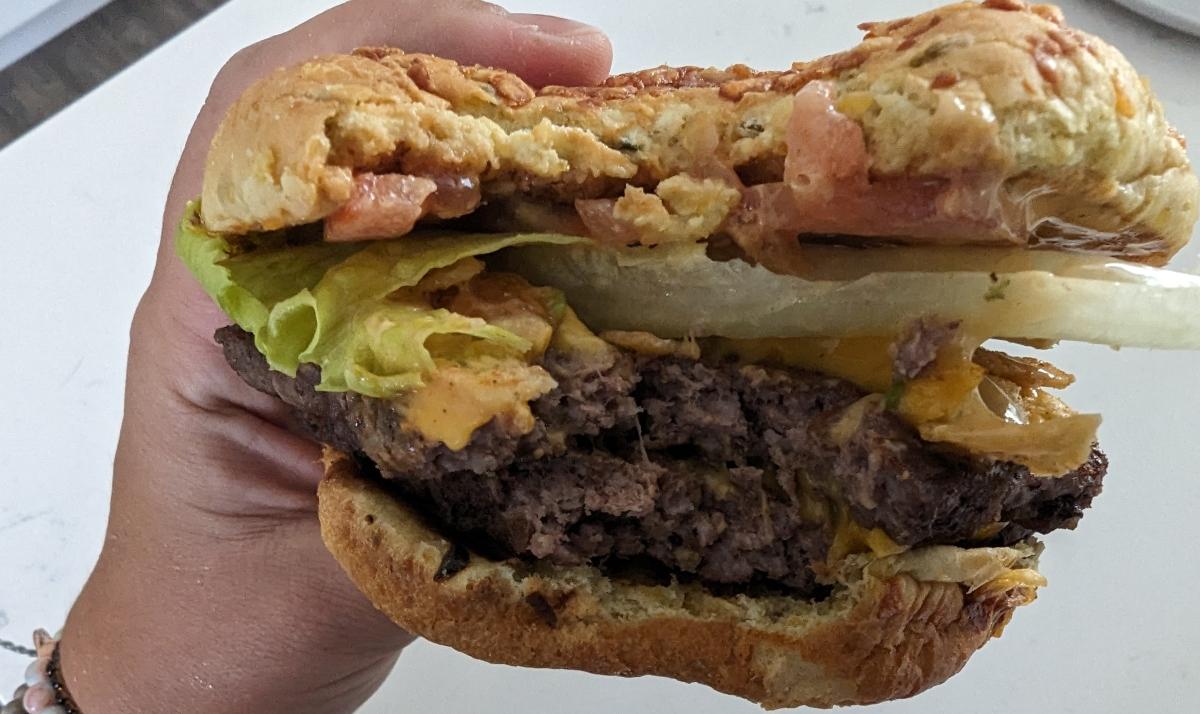 It comes in the standard single burger version, but there's also a double and triple. I tried all three. And not to be all Goldilocks and the Three Bears on you, but the double is just right as the best option out there. The single burger version of the Loaded Nacho Cheeseburger feels like a slightly elevated standard burger from Wendy's.
Article continues below advertisement
The triple is just too much meat to even taste what makes it a Loaded Nacho burger. But the double cheeseburger version has just the right amount of everything, including spice. Even if that spice alone may be a bit too much for me, though I paired it with a Diet Coke from the tap, which made things a little easier to handle.
Article continues below advertisement
Can you customize the Loaded Nacho Cheeseburger at Wendy's?
Like everything else at Wendy's, you can customize the Loaded Nacho Cheeseburger to be as over-the-top or tame as you'd like it. OK, so maybe you can't add four more patties on top of the one, two, or three already on there. But being able to customize it in most ways is certainly better than nothing. And to be honest, I'm all for extra everything if I'm allowed, so there's that.
Although the kick of spice may be more than I can handle, I'm fairly certain that the average palette that's a lot less sensitive than mine (read: not like that of a small child basically) could handle the spiciness of the Loaded Nacho Cheeseburger. You can find it now, starting at $6.39, at participating Wendy's locations nationwide.