"You Have Been Blessed" — Woman Who Ordered Just Six Nuggets from Wendy's Receives Dozens
One woman took to TikTok to show off her unexpected fortune — a bucketload of Wendy's nuggets. The best part? She only paid for six.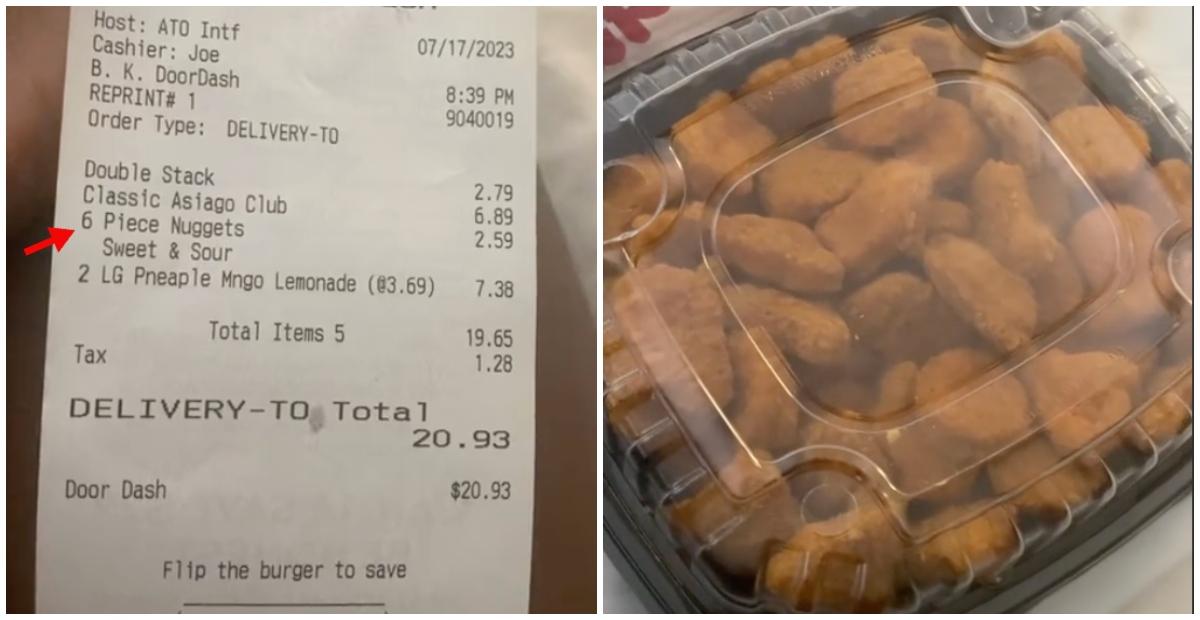 Article continues below advertisement
While they both have valid points and should point these issues out, it's very rare that you see a person take to social media to just gush over their trip to the supermarket or praise their waitress. (I mean, do people ever enjoy things anymore or are we just all angry about everything indefinitely? Asking for myself.)
Well, we have found a video of a somewhat content woman after receiving her Wendy's order via DoorDash. What's gotten her feeling this way? A large, unexpected heaping of nuggets!
Article continues below advertisement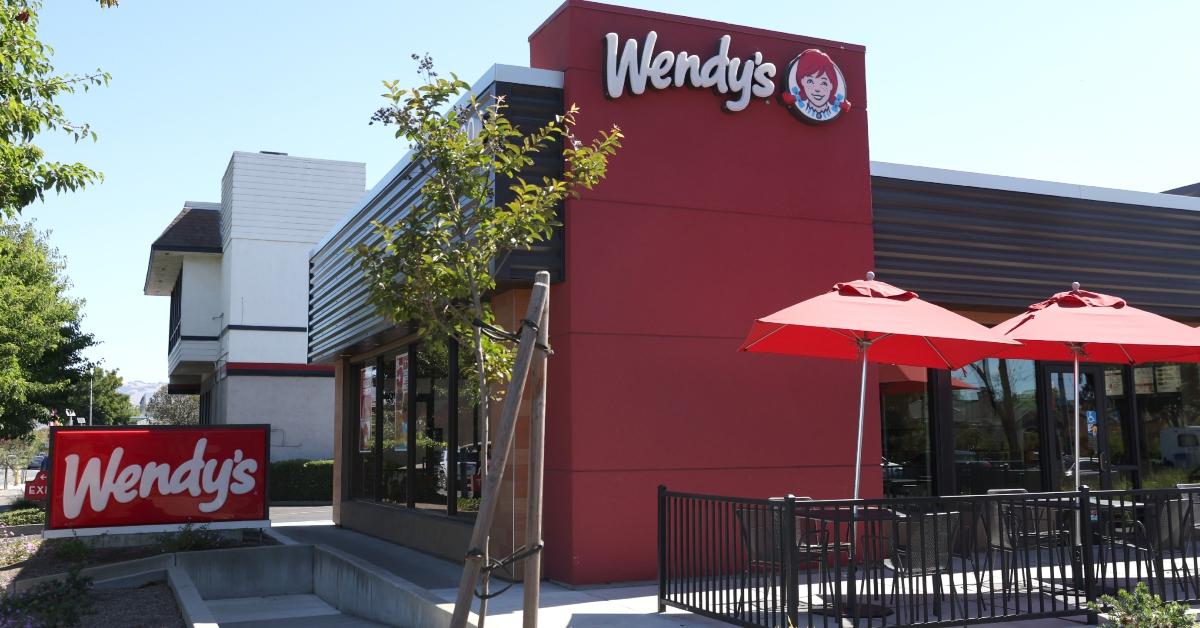 Woman orders six nuggets at Wendy's... but unexpectedly gets a huge platter.
TikTok user @babyybluee_ shared a video to the platform documenting her Wendy's surprise.
"OK, see it says six nuggets, right?" she says as she zooms into her receipt. Then she takes her food out from the bag, revealing a giant nugget-filled plastic container. "This is not six nuggets," she says, adding "Oh my gosh."
Article continues below advertisement
It's unclear how many nuggets were bestowed upon @babyybluee_, but it was definitely way more than six. Perhaps 60, or six dozen. Or maybe some other magical unexplainable number.
Was this a mistake made by the employee preparing the order, or did that Wendy's location have a nugget surplus? Again, another answer we don't have.
All we know is that @babyybluee_ paid for six nuggets and now has enough to keep her going for days.
"I'm not complaining, but that's crazy," she captioned her video.
Article continues below advertisement
In the comment section, folks were stunned by her unexpected fortune. In fact, you could say that a few may have been jealous. "Why can't they ever get my order wrong for the better?" questioned one user.
"This is what it feels to like to watch someone live your dream," said another.
Article continues below advertisement
Comments like "You have been blessed" and "You hit the jackpot" were also left below @babyybluee_'s video.
One user even saluted the alleged hero in this tale, Joe, the cashier.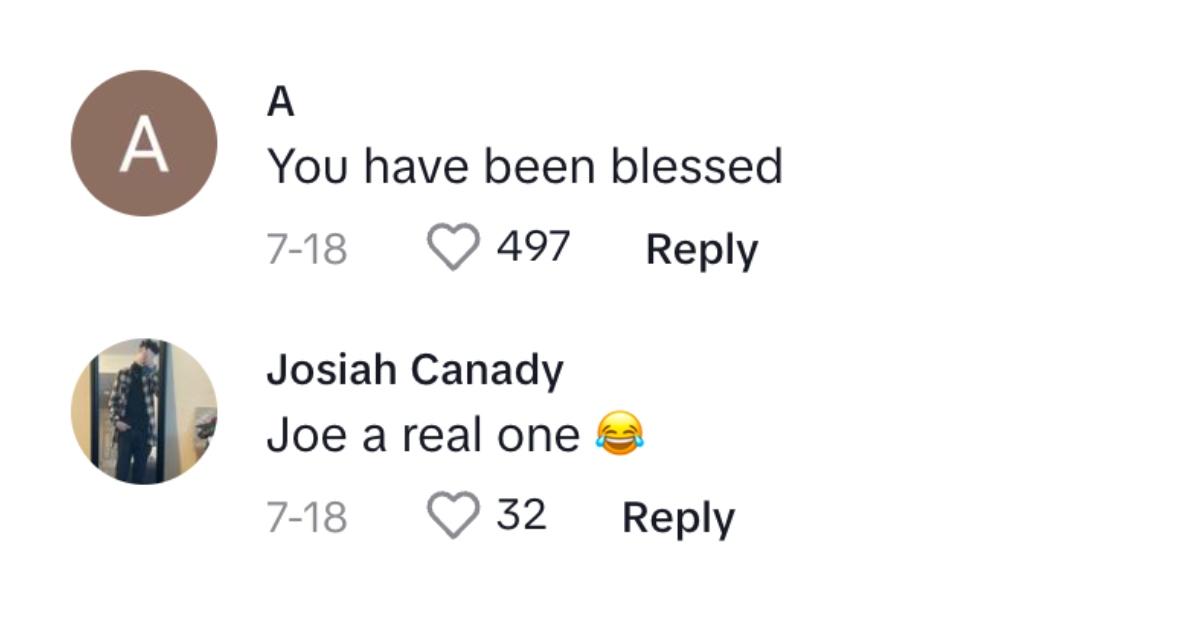 Article continues below advertisement
Of course, things like this do happen every now and then. Some folks recounted some of their victories. "A cookie store once gave me two dozen cookies instead of two cookies. That was the best day of my life," chirped one person.
Another wrote: "The best I ever got was 10 on accident instead of six." Better luck next time!
@babyybluee_ never shared an update with further details about her order — perhaps she's still busy enjoying her nugs.
Article continues below advertisement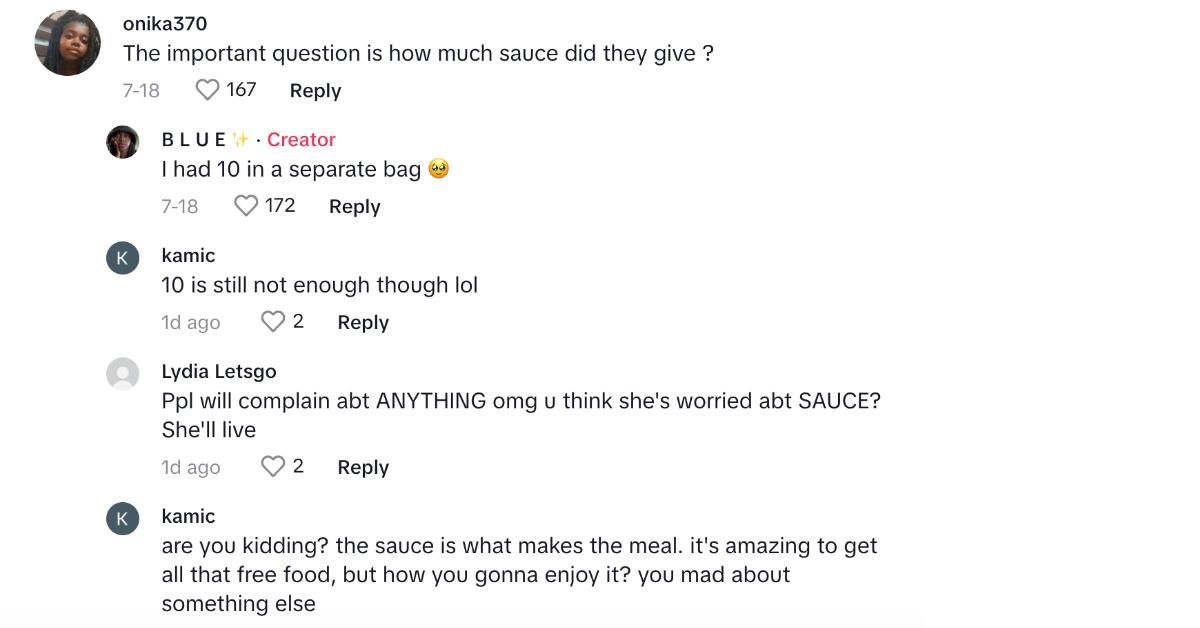 As for her dipping sauce situation, she did note in a comment that she was given a bag of 10 sauces to dunk her nugs in. A few users then, naturally, started a side debate over whether or not that was a sufficient amount.
All we know is that if Joe the cashier is reading this, you really made someone's day — even if it was just an honest mistake.