You Probably Didn't Know These Interesting Details About Elvis Presley and Johnny Cash's Friendship
Were Johnny Cash and Elvis Presley ever friends? Unpacking the relationship between two of music's biggest stars ever.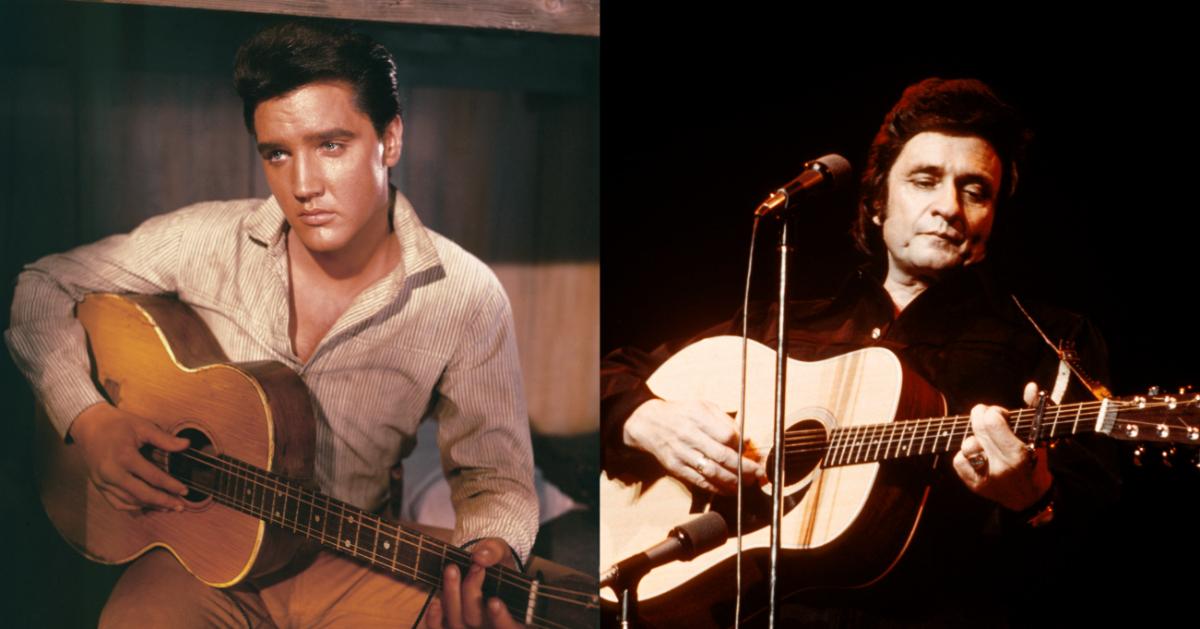 When one thinks of historically-significant faces in popular music in the U.S. overall, Elvis Presley and Johnny Cash are two names that immediately come to mind. In their own rights, each artist profoundly affected the genre that they both occupied and left longstanding legacies that created legions of fans and redefined popular music going forward.
Article continues below advertisement
You often hear Elvis and Johnny's names brought up in similar veins when discussing similar musically-related topics, but were the two mega stars ever actually friends? Let's unpack what we know about Elvis and Johnny's relationship.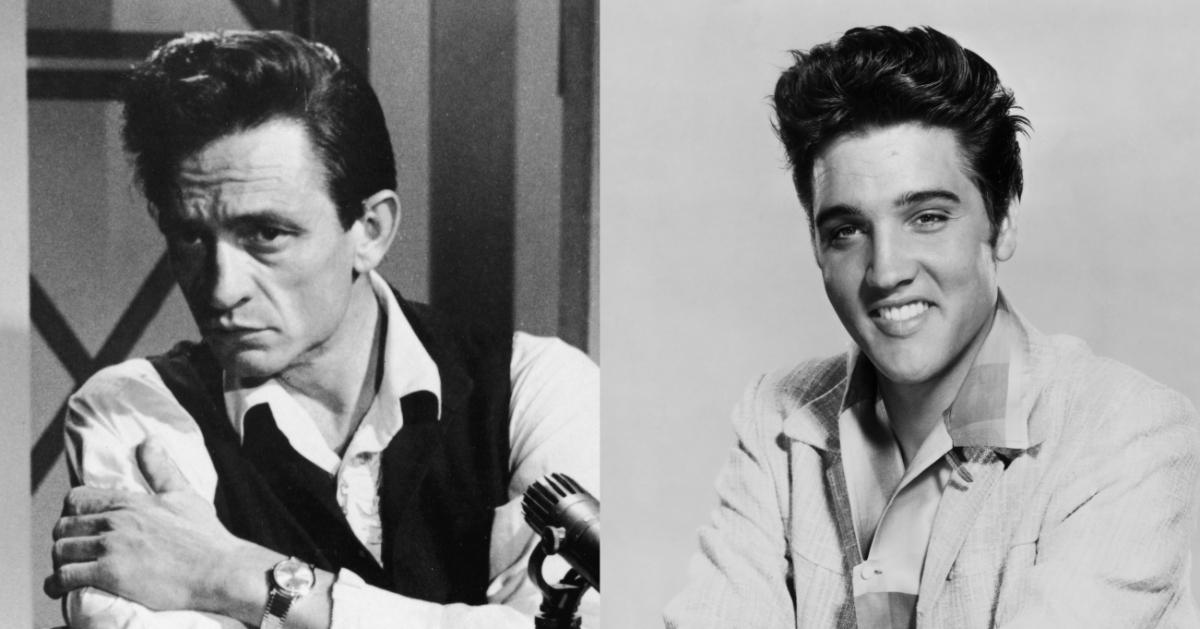 Article continues below advertisement
Were Johnny Cash and Elvis Presley friends?
As previously mentioned, Elvis and Johnny's names are intertwined thanks to the fact that both stars shook the foundation that popular music stood on in their times. However, despite interacting a bunch throughout their careers, Elvis and Johnny weren't exactly as close of friends as one might assume. Nonetheless, their paths crossed more than once, and they still accomplished quite a bit together.
In Cash: The Autobiography, Johnny recalled the first time that he met the "King of Rock & Roll" at a show in Memphis back in 1954. Johnny wrote about the experience that "The first time I saw Elvis, singing from a flatbed truck at a Katz drugstore opening on Lamar Avenue, two or three hundred people, mostly teenage girls, had come out to see him. With just one single to his credit, he sang those two songs over and over. That's the first time I met him."
Article continues below advertisement
By 1954, Elvis and Johnny were both signed to Sun Records.
In the time that followed, Elvis, Johnny, Carl Perkins, and Jerry Lee Lewis performed songs together during a famous jam session called the Million Dollar Quartet. As for how that group came to be, Johnny said in his book, "I was there — I was the first to arrive and the last to leave, contrary to what has been written—but I was just there to watch Carl record, which he did until mid-afternoon, when Elvis came in with his girlfriend."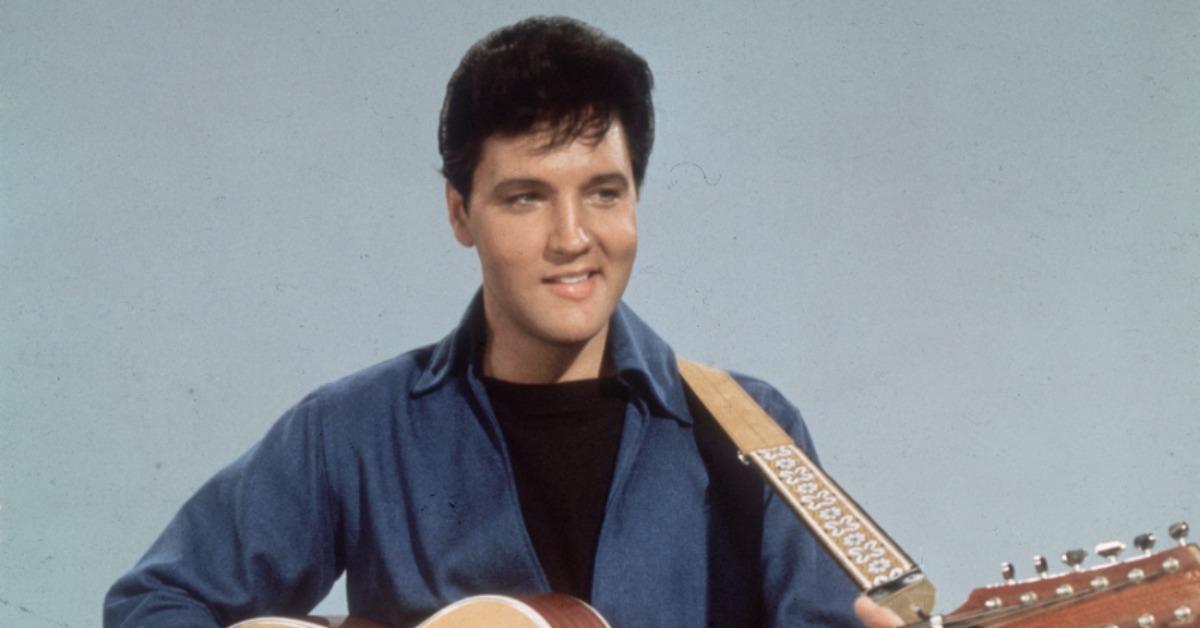 Article continues below advertisement
Johnny continued with, "At that point the session stopped and we all started laughing and cutting up together. Then Elvis sat down at the piano, and we started singing gospel songs we all knew, then some Bill Monroe songs."
Addressing those who struggle to hear Johnny on the record, he wrote, "My voice is on the tape. It's not obvious, because I was farthest away from the mic and I was singing a lot higher than I usually did in order to stay in key with Elvis, but I guarantee you, I'm there."
Despite not growing particularly close, Johnny only said positive things about Elvis.
At another point in his autobiography, Johnny gave an overarching statement on his feelings about Elvis. "He was a kid when I worked with him. He was 19 years old, and he loved cheeseburgers, girls, and his mother, not necessarily in that order (it was more like his mother, then girls, then cheeseburgers)," he wrote at the time.
Johnny maintained that their interactions were wholly positive and they shared a similar passion for music, beyond just making money. "We had a lot of fun in general, not just with the girls," he wrote at the time. "It was nice that we could make a living at it, but every one of us would have done it for free. And you know, Elvis was so good. Every show I did with him, I never missed the chance to stand in the wings and watch. We all did. He was that charismatic."