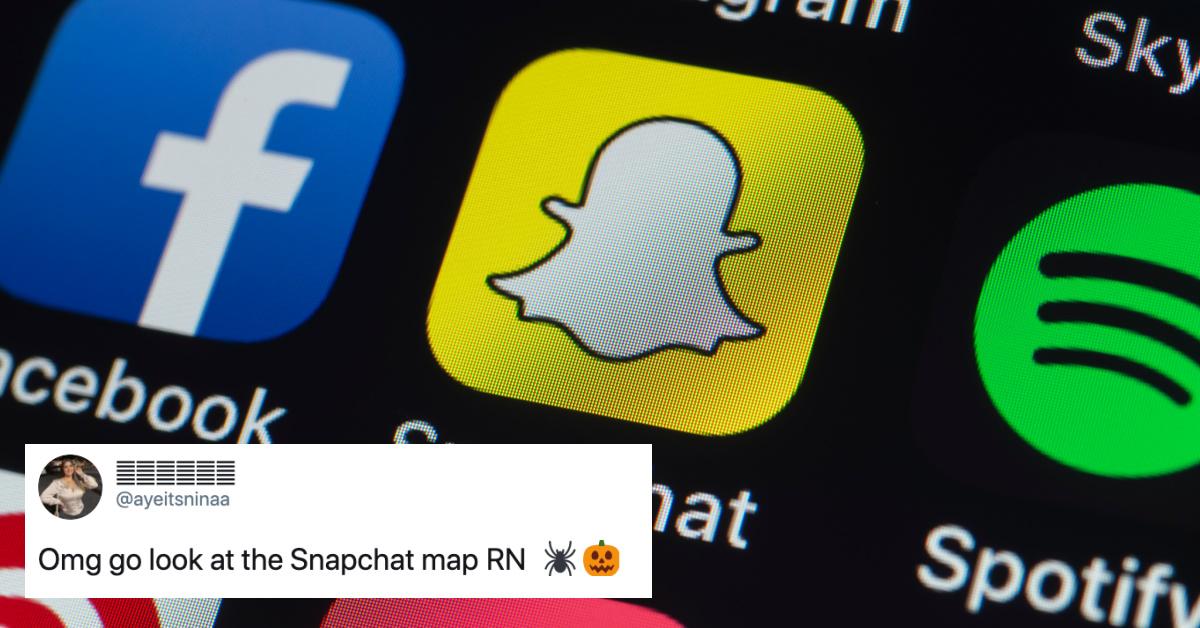 Snapchat Celebrates Halloween With a Spooky Map Update, but Some Are Unimpressed
We've all been counting down the days to Halloween, but now that the Snapchat map has been updated, we can finally say that it's officially here. Let the spooky times commence! If you haven't swiped over to your Snapchat map yet, you might want to do so now so you don't miss it. See that? There are Halloween-y graphics all over the dang thing!
Article continues below advertisement
As soon as Snapchat released the updated map, people took to social media wondering if there was any deeper meaning behind the pumpkins, candy corn, and other Halloween map decor. If you're also wondering what the pumpkins mean, read on!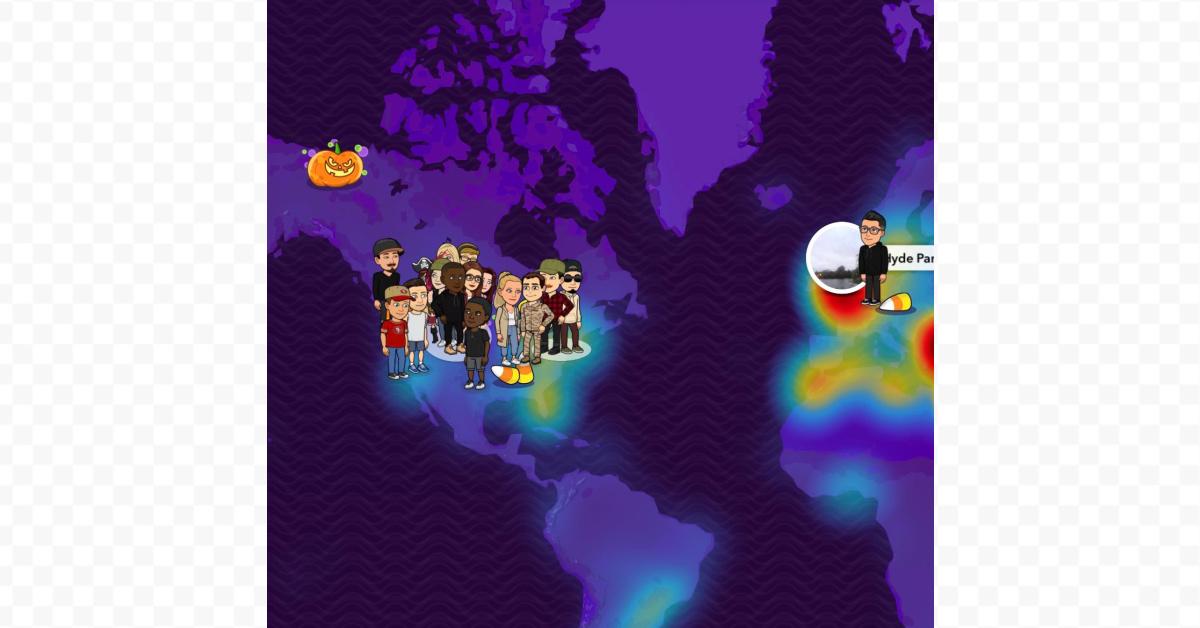 Article continues below advertisement
What are the pumpkins that show up on the Snapchat map?
The Halloween Snap map is very different from what you find there every day. It's a dark purple color and, as we've already mentioned, it's covered in tiny pumpkins. But what do the pumpkins actually mean? Are they supposed to mark the locations of pumpkin patches? Secret candy drops? Are they a Halloween clue?
Before you head out on some sort of Halloween Snapchat adventure, we have some bad news. Apparently, the pumpkins don't really mean anything, nor do they mark the location of any special prize, minigame, or Snapchat secret. They're simply there for decoration and to get Snapchat users in the mood for Halloween's official arrival.
Article continues below advertisement
In fact, if you've been using Snapchat for the past few years, you probably know that these holiday-themed updates happen every year. Back in 2017, the Halloween map featured bright orange oceans and turned the continents black for a particularly striking look (which honestly just gave us a headache).
Article continues below advertisement
Sometimes the Snap map updates do feature some kind of minigame — in the past, Snapchat held an Easter egg hunt where users could travel in real life to the Easter egg graphics on the map and earn points! Maybe there will be some kind of trick-or-treat minigame for future Halloweens. Just throwin' that idea out there.
The response to the spooky Snapchat map update seems to be rather mixed online. Some people are tweeting in support of it, saying that they love when Snapchat gets a festive look. Others are kind of annoyed by it, pointing out that they'd rather Snapchat focus on updates that are actually useful — like an official dark mode.
Article continues below advertisement
Does Snapchat have a dark mode?
For whatever reason, Snapchat has been holding out on introducing a dark mode for the app even though pretty much every other social media app rolled theirs out months ago (or even longer, in some cases). Snap users have been begging the app developers for a dark mode for quite a while now, but so far, no dice. For now, they'll just have to continue squinting a bit whenever they check the app first thing in the morning.
That being said, the current Halloween Snapchat map is definitely darker than the regular map. Maybe Snapchat should consider using the Halloween map year-round! Nobody's going to get sick of those little pumpkins, right?