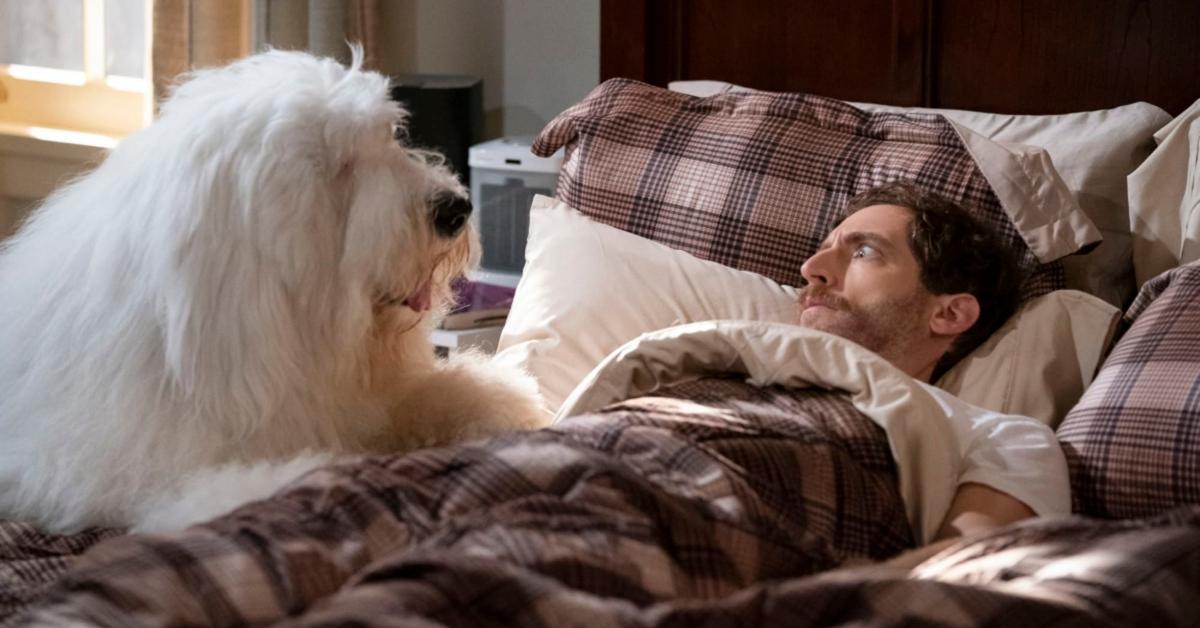 What Breed of Dog Is Cannoli on the CBS Sitcom 'B Positive'?
What breed of dog is Cannoli on the CBS sitcom 'B Positive'? The large fluffy pooch has become a fan-favorite character on the comedy series.
The hilarious CBS comedy B Positive follows a newly divorced dad named Drew (Thomas Middleditch) who must soon find a kidney donor. With a little luck, Drew meets Gina (Annaleigh Ashford), a woman who is a bit wild but who ultimately volunteers to give him one of her kidneys.
In Episode 3, titled "Foreign Bodies," Gina moves in with Drew and he soon finds out that living with his kidney donor may be a lot more difficult than he originally thought.
Article continues below advertisement
Aside from Gina leaving her Crocs in the dishwasher and making her own beer, Drew must now deal with his roommate's oversized dog, Cannoli. Fans certainly can't get enough of the fluffy pooch. So, what breed of dog is Cannoli on B Positive?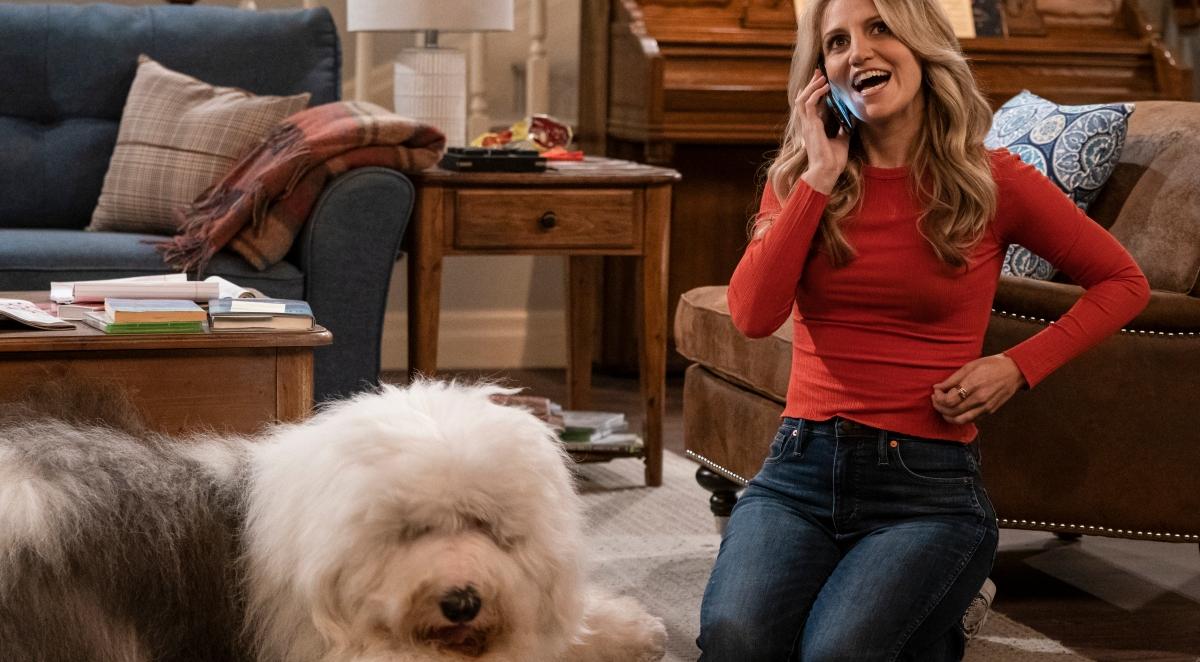 Article continues below advertisement
What breed of dog is Cannoli on the sitcom 'B Positive'?
In the Season 1 episode, Cannoli comes face-to-face with Drew by licking his face to wake him up. When Drew questions why the hulking dog is there, Gina explains that she is training Cannoli for a friend.
"You're a dog trainer now?" Drew questions. "For $300 a week, I'm anything you want me to be," Gina replies. Fans of the series immediately fell in love with Cannoli.
In an interview with Variety, creator Marco Pennette explained to that "the idea was to have Gina's life start to impose on Drew's space, and a 100-pound dog seemed like a good place to start." He then added, "We wanted a dog that was large enough to create funny moments with Drew, but [was] also cuddly." Cannoli becomes "the first character Drew show[s] any real warmth toward."
Article continues below advertisement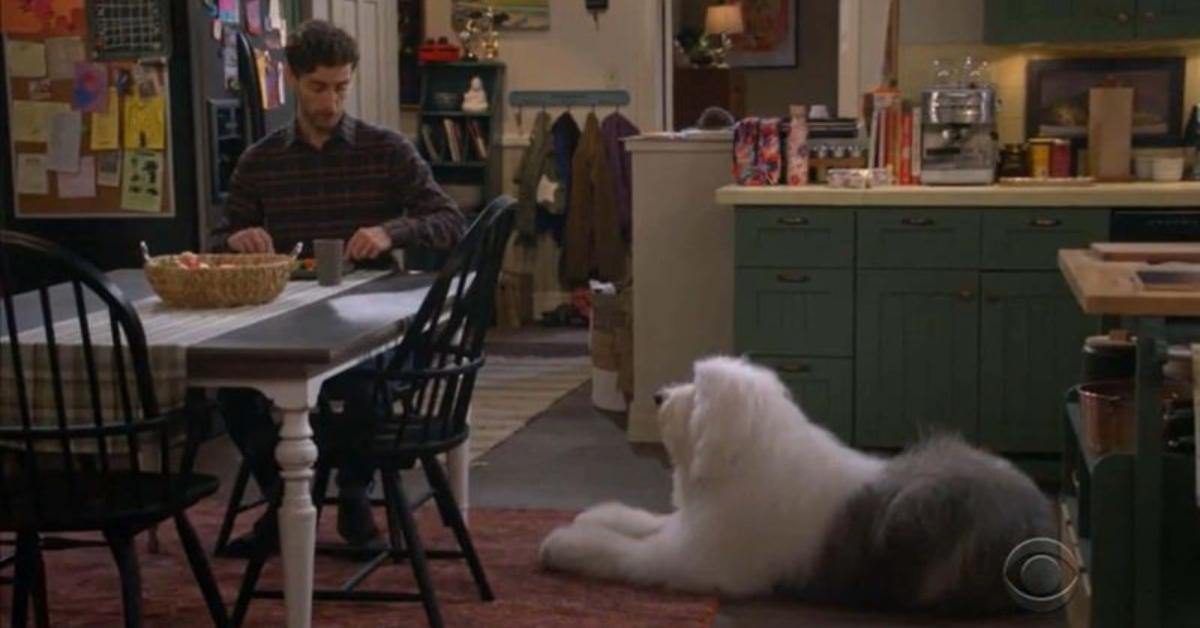 As for his particular breed, Cannoli is an Old English sheepdog! The co-showrunner explained that he personally grew up with a sheepdog. He said, "there was a part of me that was feeling nostalgic" when it came to casting that breed of dog on B Positive.
Article continues below advertisement
Twitter can't get enough of Cannoli on 'B Positive.'
It's easy to see why Drew would fall in love with the Old English sheepdog. Seriously, he's a giant teddy bear that anyone would love to cuddle with. Therefore, it's no surprise that fans of the CBS sitcom also feel a strong connection to the beloved dog.
"I would lay down my life for Cannoli," one fan tweeted. Another person added, "Cannoli always following Drew. Gotta love that dog! #BPositive."
This B Positive viewer commented, "There's a ton of people of a certain age in Ontario that will forever call sheepdogs Mr. Mugs. Cannoli is SO CUTE!!!! #BPositive." While this fan tweeted what many B Positive viewers are thinking: "I am obsessed with Cannoli #bpositive."
Article continues below advertisement
Even Cannoli's (real name Zeus) co-star, Annaleigh Ashford, couldn't help but gush about her furry friend. "This is the sweetest dog in the land of television," the actress shared in an Instagram snap of the pair.
In another social media pic, Annaleigh took a selfie with her furry screen partner, which she captioned: "Dog kisses from Zeus who plays Cannoli."
Catch new episodes of B Positive on Thursdays at 9:30 p.m. ET on CBS.