What Did Brittany Dawn Do That Has Her Facing a Lawsuit? Here's What We Know
Social media users want to know: What did influencer Brittany Dawn do that has her facing serious charges in a Texas courtroom? Here are the details.
Controversy seems to follow social media influencer and former fitness coach Brittany Dawn wherever she goes. As fans are all too aware, the alleged scammer has been accused of conning customers seeking health advice out of money, as well as — cringe — setting up a fake GoFundMe campaign for a man experiencing homelessness.
Article continues below advertisement
Now, Brittany Dawn, whose last name was Davis, but is now Nelson, is facing a new and very significant hurdle in her quest to clear her name, even in the face of mounting evidence that she is not the innocent person she says she is.
The influencer will stand trial in Texas facing charges of deceptive business practices. But what exactly did Brittany Dawn do? Here's what you need to know.
So, what did Brittany Dawn do exactly that has lead her to a courtroom trial?
Brittany Dawn counts 476,000 followers on Instagram, 1.3 million followers on TikTok, and over 400,000 subscribers on YouTube among her sphere of influence. However, the influencer, who married her husband Jordan in 2021, stands accused of some pretty stomach churning business practices, which have ultimately lead to an impending trial.
Article continues below advertisement
According to multiple sources, the trial has been delayed indefinitely, although it was set to start on March 6, 2023. The charges stem back to Brittany Dawn's failed company, Brittany Dawn Fitness, which purportedly sold $1.3 million worth of, well, nothing, back in 2014.
The Texas foster mom, who is now the target of frequent online backlash, allegedly sold customers customized fitness plans for as much as $300 but never provided what she claimed their money would buy. And now, finally, the now Christian influencer is facing a lawsuit that may bring justice to her alleged victims.
Article continues below advertisement
The lawsuit again Brittany Dawn includes startling details.
According to local station KVUE, thousands of allegedly defrauded customers have filed a lawsuit against Brittany Dawn, saying she failed to deliver the customized health and fitness plans her company advertised.
In 2022, the Texas Attorney General's office filed a deceptive trade practices act lawsuit against the 31-year-old. The suit seeks as much as $1 million in damages from Brittany Dawn, who now sells tickets for Christian retreats through her new business, She Lives Freed.
Article continues below advertisement
Oddly, customers involved in the lawsuit claim that among the bogus fees Brittany Dawn's former company charged them was for shipping, although the allegedly generic plans they received were online.
Meanwhile, customers have also claimed that Brittany Dawn's program was harmful for those with eating disorders, with the influencer claiming she overcame an eating disorder herself.
And, per The Dallas Morning News, customers who tried to seek refunds were unsuccessful, with at least one person being told she waited too long to ask for her money back upon not getting what Brittany Dawn's company promised.
Article continues below advertisement
Brittany Dawn has something to say to her haters in the wake of the lawsuit.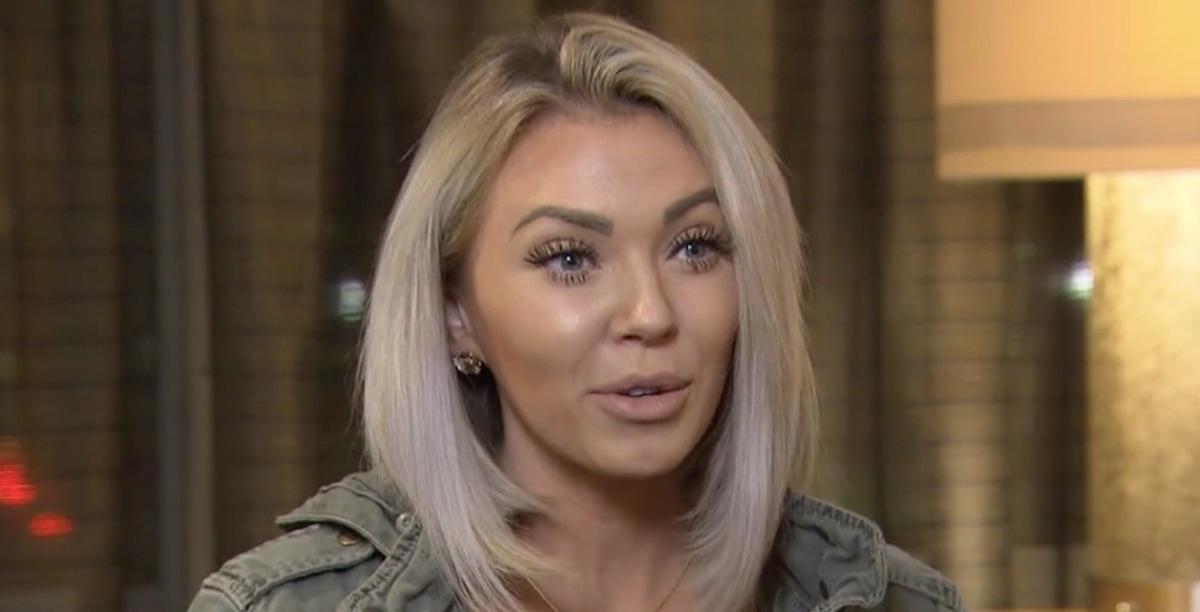 Brittany Dawn apologized to customers for misrepresenting her coaching brand during a 2019 appearance on Good Morning America. She essentially blamed the scam on not understanding a new industry.
Now, as her day in court looms, Brittany Dawn has taken to Instagram to assert her position that after "four years of silence" it's her "turn" to speak out. She also shared a lengthy post defending herself against her alleged crimes, writing in part about the plaintiffs in the lawsuit that they are, "a group of people on the internet who have gone above and beyond to make my life a living hell."
She also called the claims against her "slander."