How Much Does the Actress in 'Queen Cleopatra' Look Like the *REAL* Cleopatra? It Might Surprise You
Was Queen Cleopatra Black or white? With all of the controversy surrounding Cleopatra's race, here are details on what she really looked like!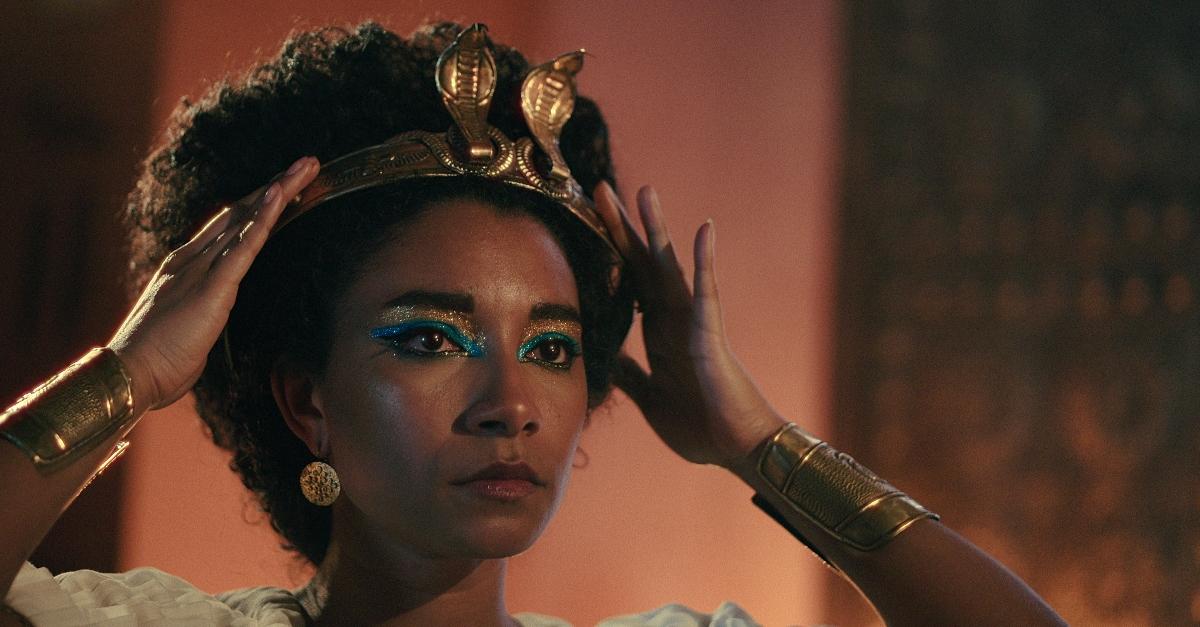 The past always repeats itself — and this is especially true when a new docuseries drops every day.
Among the most famous queens in history is Queen Cleopatra VII of Egypt. Played by Elizabeth Taylor in the 1963 film and now Black British actress Adele James in Queen Cleopatra, Cleopatra's life and legacy have been long portrayed in the film industry. But do any of us know what she actually looks like? Yes and no …
Article continues below advertisement
What did Cleopatra *REALLY* look like?
The truth is, the world may never know what the famed queen actually looked like as the only reliable assertions about her physical appearance were recorded by historians centuries ago.
While Roman historian Dio Cassius described Cleopatra as a total baddie, there is also literature that suggests that she wasn't all that. Given that beauty is in the eye of the beholder, these sources don't tell us much, but ancient Egyptian artifacts found since then help paint a better picture of her attributes.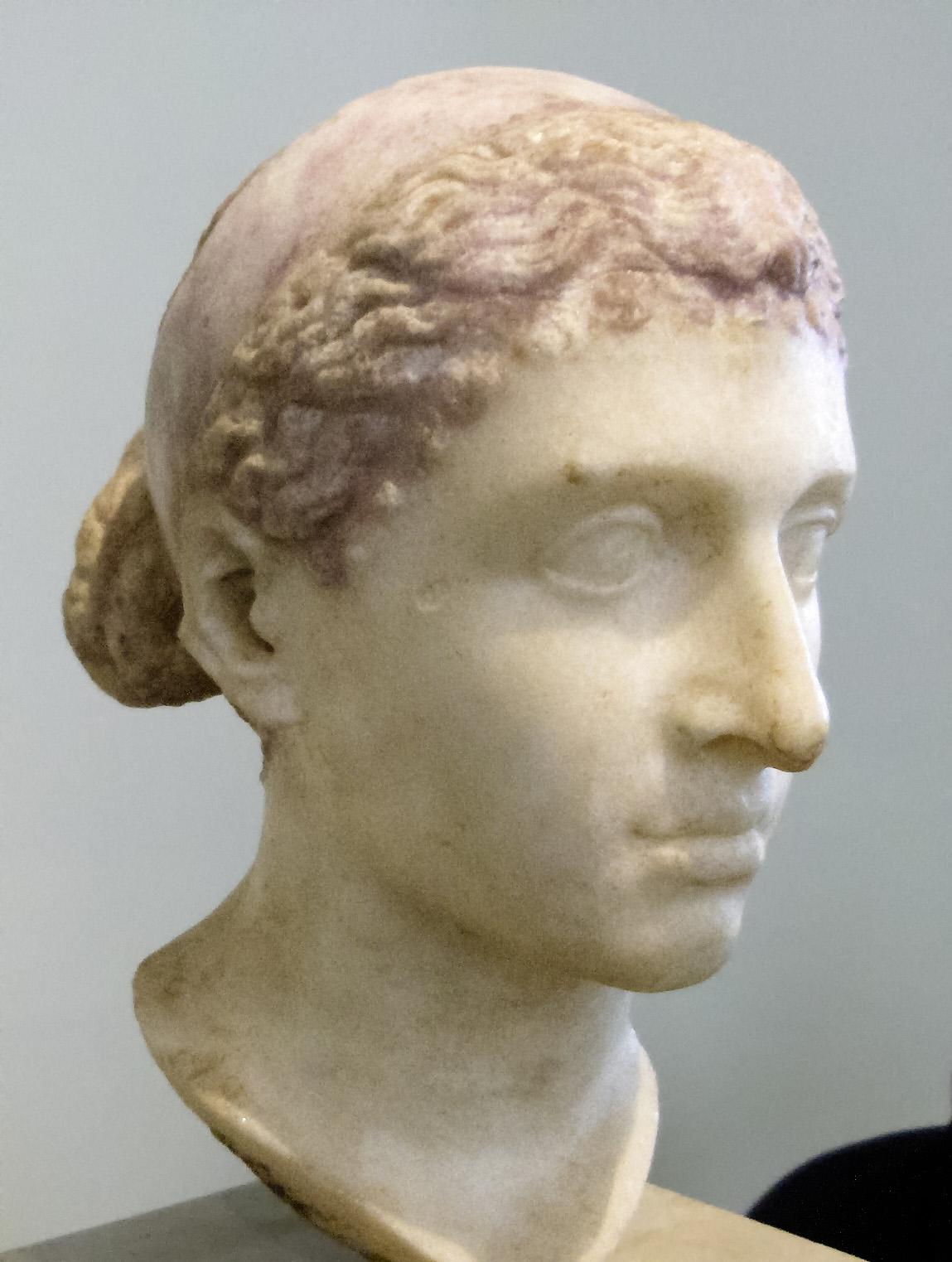 Article continues below advertisement
During her time on the throne, coins were minted with her likeness on them, which offered a glimpse at her long, curved nose, full lips, and dark hair. Viewers learn more about her in Netflix's original docuseries Queen Cleopatra, which takes a deep dive into the life of the former Queen and the last active pharaoh of Ancient Egypt.
Ahead of the premiere, Adele, who stars as the film's leading lady, found herself in the middle of a long-lived controversy about Cleopatra's race. For many years, there has been a dispute as to whether Cleopatra was Black or white. Read on for the truth!
Article continues below advertisement
Was Queen Cleopatra Black or white? The race controversy explained.
Given that the people of Macedonia were of all colors, there's no way to definitely say how light or dark Cleopatra's skin tone was. Nevertheless, Netflix's casting of a biracial actress as the lead in Queen Cleopatra has ruffled a few feathers.
So much so, that there has been a lawsuit filed against the series' creators, who have been accused of "Black-washing" Egyptian culture with Afrocentric ideologies.
Article continues below advertisement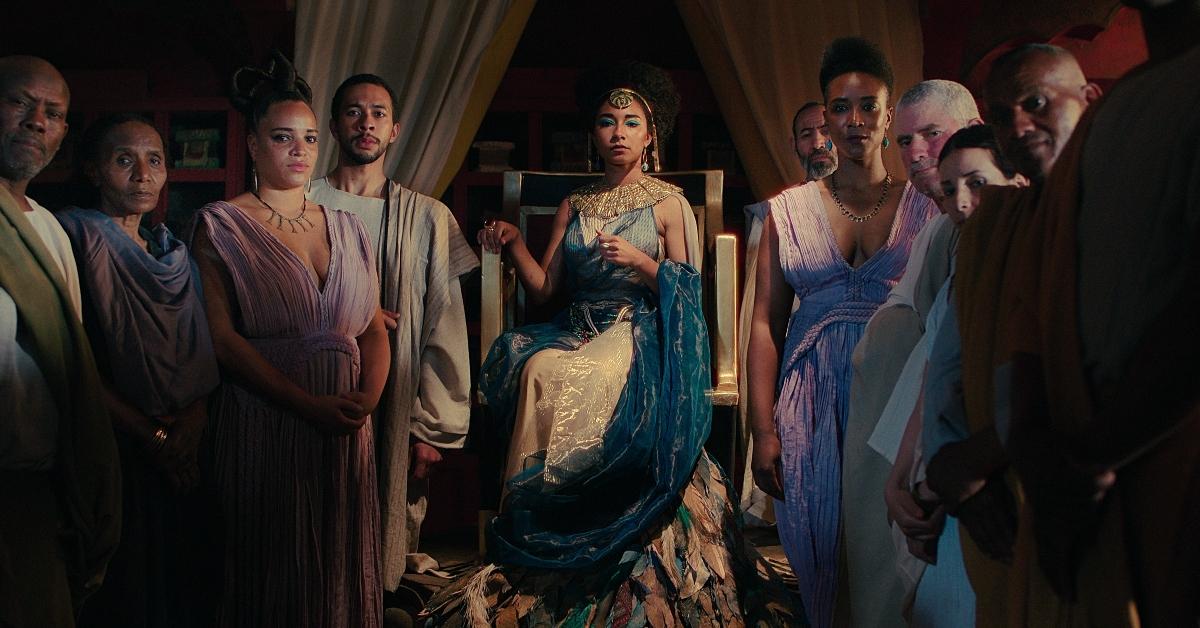 Article continues below advertisement
Following the film's backlash, Adele clapped back at critics. "I did think people would be excited about it," she told Glamour UK in a May 2023 interview. "I was expecting some backlash because I grew up as a biracial woman in the Western world, and I know how things go, but I wasn't expecting the level of it. The lawsuits and accompanying things like that are a bit intense."
"I remember when I first got the audition and how excited I was that they were doing something like this in terms of the racial precedent, but also in terms of just humanizing her on so many other levels and her not being likened to this sexual temptress that she's been portrayed to be," she added.
According to the Queen Cleopatra actress, she had "every right to have a shot at humanizing this incredible woman."
Queen Cleopatra premieres on Netflix on May 11.