Cowboys Owner Jerry Jones Is in Hot Water for Calling Larry Lacewell a Slur
Cowboys owner Jerry Jones found himself in hot water over recent comments he jokingly made about Larry Lacewell. What did he say?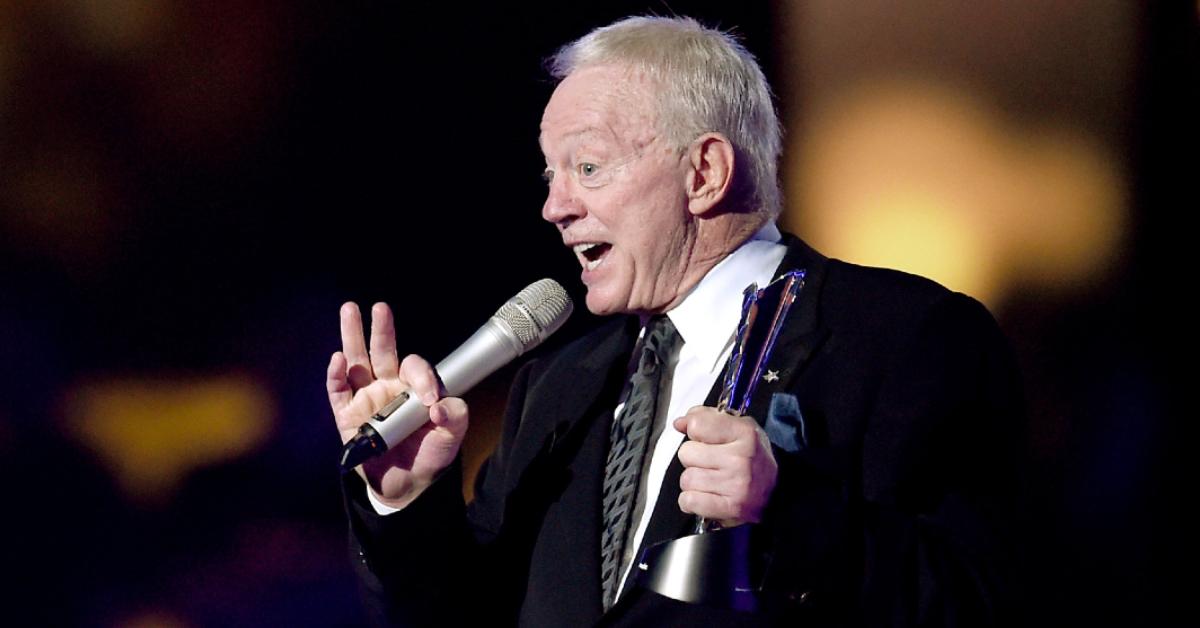 It's kind of shocking to watch some movies that came out just a couple of decades ago. Take The Monster Squad for example: seeing a middle-school-aged kid say the "f" slur casually in conversation is a bit difficult to watch, especially when you know the etymology of the word.
Jerry Jones recently used a height-related slur that was also once widely used in a jocular manner, and he's since apologized for saying the derogatory word.
Article continues below advertisement
What did Jerry Jones say?
Former Dallas Cowboys scouting director Larry Lacewell passed away in May of 2022 at the age of 85. Owner, president, and general manager of the five-time Super Bowl-winning franchise, Jerry Jones, recently paid tribute to Larry and his exploits while working for the football club.
His speech about the Scouting Director highlighted the man's efforts in helping to create stalwart teams that posed legitimate championship threats in multiple seasons. However, it was Jerry's choice to use the slur m----t that got people talking.
Article continues below advertisement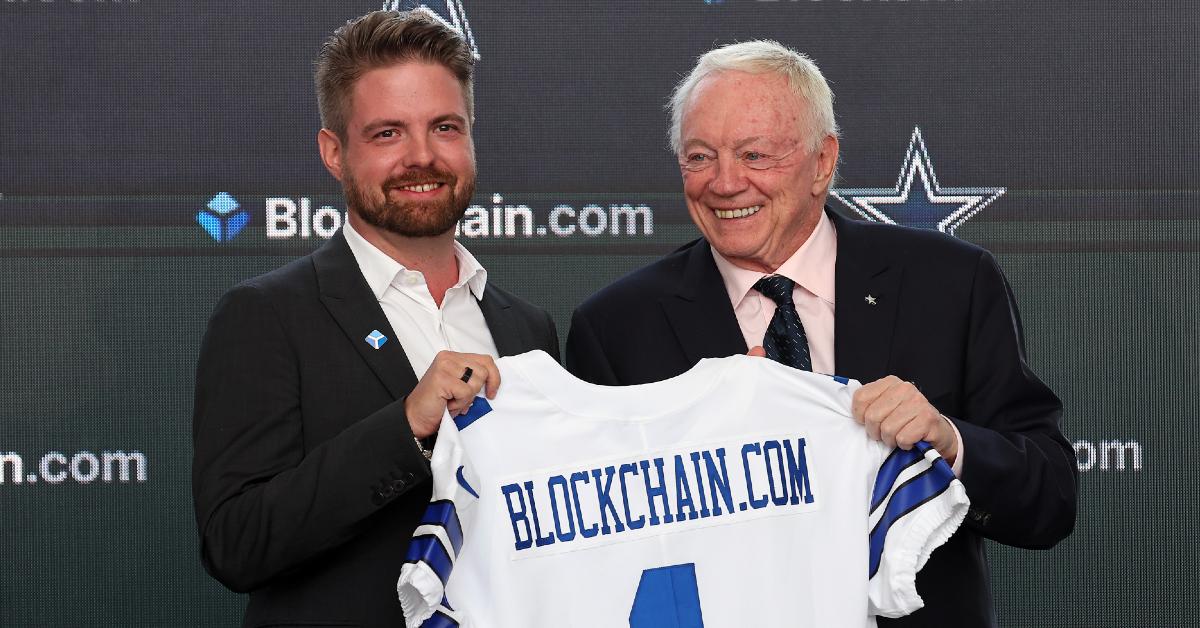 During his speech, Jerry quipped, "I'm going to get me somebody, a m----t, to stand up there with me and dress him up like Lace and think Lace is still out here helping at practice with us. But here it is to Lace ― really, and I'm serious about that."
Jones was referring to Larry's height, which, judging from the GM's comments, more than likely denotes he wasn't a tall man.
Article continues below advertisement
Nonprofit organization Little People of America denounced Jerry's implementation of the word, stating: "The dwarfism community has voiced that they prefer to be referred to as dwarfs, little people, people of short stature or having dwarfism, or simply, and most preferably, by their given name."
Article continues below advertisement
The LPA also spoke with TMZ and specifically referenced Jerry Jones' usage of the derogatory term: "M----- is a term that has widely been known to be derogatory for years and should be common knowledge to anyone in the public arena, such as Jerry Jones."
The organization continued, "Ignorance at this point is simply not an excuse. Any use of this disparaging slur along with suggestions or insinuations that our stature exists for amusement is deplorable and inexcusable."
Article continues below advertisement
Jerry Jones apologized for saying the slur during his speech.
During a media interaction in Oxnard, Calif., where the Cowboys were holding a training camp, Jerry Jones issued a public apology for saying the m-word. "Earlier today I made a reference which I understand may have been viewed as offensive. I apologize," he stated.
Article continues below advertisement
This isn't the first time this term has been associated with a high-profile sports figure. During a 1995 playoffs game against the Charlotte Hornets, Michael Jordan purportedly squared up against 5'3" point guard Mugsy Bogues. Mugsy was a well-known player who utilized his unconventional-for-the-NBA stature to great advantage.
Article continues below advertisement
During a final key possession, where Mugsy had the ball during the game's few remaining seconds, Michael reportedly stepped back and allowed Mugsy to take a shot that would've won them the game. Michael reportedly said, "Shoot it, you f---ing m----!" Mugsy took the shot and missed, and his stats were never the same after that.
However, Mugsy himself denied this story, saying that it's been "debunked" several times and that Michael Jordan never called him the slur. His "Airness," however, did take a step back and let Mugsy take and miss the shot, as seen in the video above.