Jimmy Kimmel's Emmy's Stunt During Quinta Brunson's Win Is Facing a Backlash
Jimmy Kimmel is causing a stir online following his display at the Emmys, but what exactly did he do to earn the internet's anger?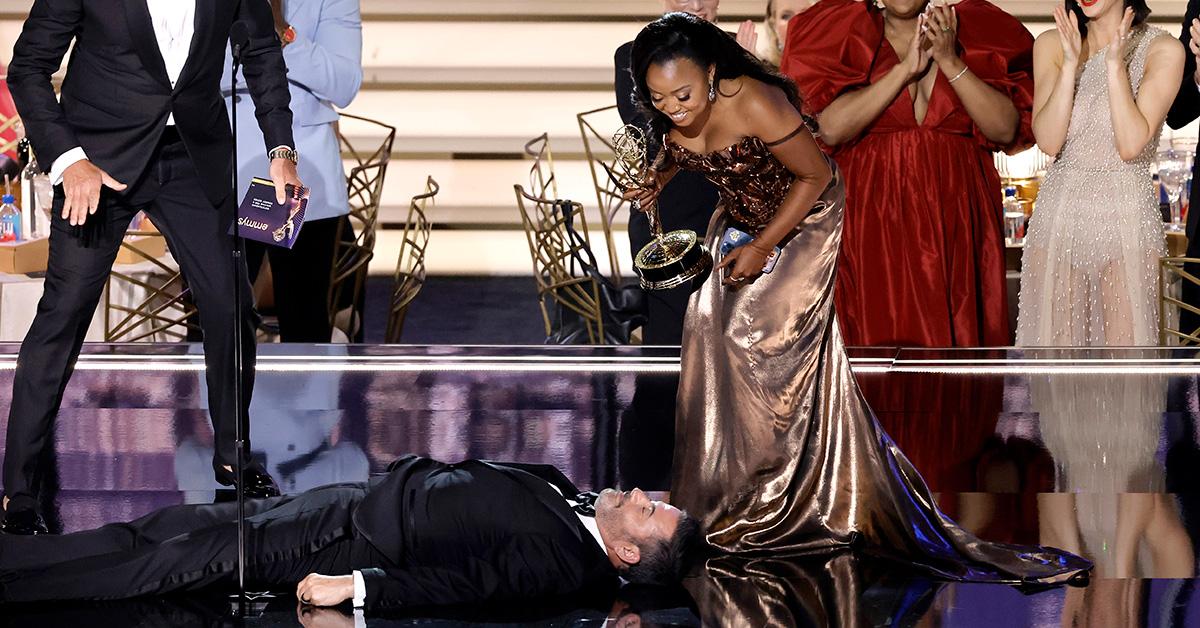 Although Abbott Elementary didn't take home the top comedy honors, last night's Emmy ceremony was nonetheless a pretty good night for the series. Quinta Brunson, who created the show and is also its star, won for writing the show's pilot, but her speech was overshadowed slightly by a joke Jimmy Kimmel had chosen to make when he and Will Arnett came out to present the award.
Article continues below advertisement
What did Jimmy Kimmel do at the Emmys?
Before Quinta won her award, Will Arnett was seen dragging Jimmy Kimmel up onto the stage. As Will explained when he finally arrived at the microphone, Jimmy had gotten incredibly drunk after losing yet another Emmy in his category, and had to be dragged to the stage to present the award. The joke got some solid laughs in the room, especially when Will had to dig the envelope announcing the winner out of Jimmy's suit jacket.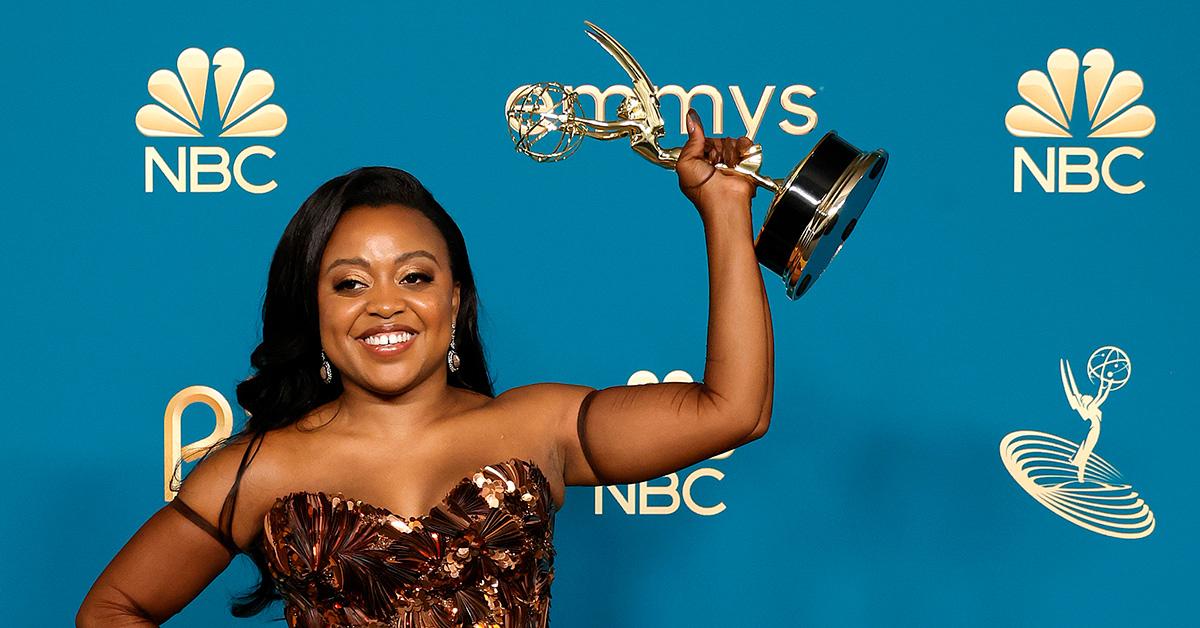 Article continues below advertisement
After Will announced that Quinta had won the award, though, Jimmy refused to move. As a result, Quinta had to deliver her entire speech while trying to step around Jimmy, who was pulling focus away from her during one of the most significant milestones in her career. Jimmy's persistence led to an almost immediate backlash online, as some users thought his decision not to cede the stage to Quinta was disrespectful.
"I don't know of a better example of invasive white male privilege than Jimmy Kimmel laying in the middle of Quinta Brunson's #Emmys2022 speech. He had no business/right to take up space in the way that he did," one person wrote on Twitter.
"I'm tired of Black women having to exert grace, maneuver around roadblocks, and share their spotlight for no reason," another added.
Article continues below advertisement
Quinta Brunson responded to the backlash during a backstage press conference.
"Tomorrow maybe I'll be mad at him," she said. "I'm going to be on his show on Wednesday, so I might punch him in the face. I don't know what happens."
Quinta also described Jimmy as one of the "comedy godfathers" and added that she was happy that he had been part of the team presenting her award. She also explained that Jimmy had played a crucial role in the early days of her own career.
Article continues below advertisement
"Jimmy gave me my first big late-night spot and was one of the first people to see Abbott," she explained. "He Instagram messaged me that he saw this comedy and thought it was one of the greatest comedies of all time."
Jimmy himself also described the moment in an interview with Entertainment Tonight, maintaining the idea that he really had been drunk.
"I had my eyes closed, I had no idea where I was," he explained. "It was one of the weirdest things that's ever happened to me."
It's clear that Jimmy ruffled a few feathers with his commitment to the joke that was part of his awards presentation. Ultimately, though, it seems like Quinta walked away from the evening grateful for her own success, and not too worried about Jimmy's role in it.