John McAfee's Life Spiraled out of Control Towards the End
What is it that John McAfee did wrong? Understanding the life and times of the late controversial cybersecurity professional.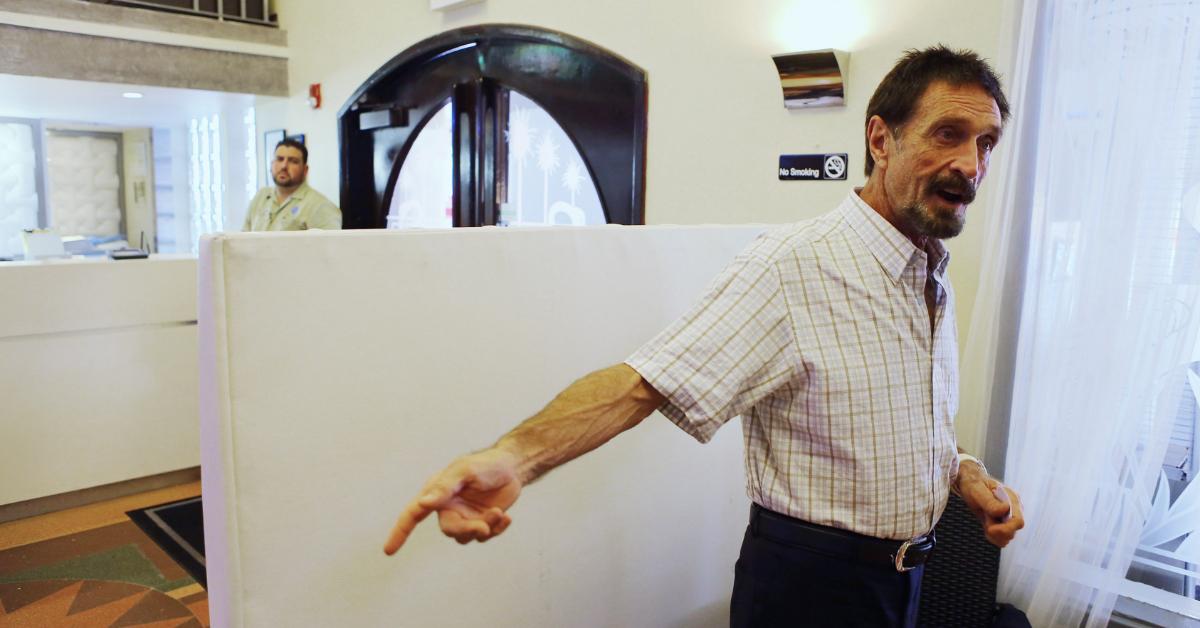 Thanks to a slew of new attention driven by a Netflix documentary spotlighting his life, John McAfee is the internet's latest obsession. The late British American computer programmer, businessman, and two-time presidential candidate is best known for inventing McAfee antivirus software, but it's the specifics of his personal life that are intriguing millions of viewers today.
Article continues below advertisement
McAfee accomplished quite a lot during his time on Earth, but he also faced some serious pitfalls. With that being said, what exactly did McAfee do wrong? Furthermore, why was McAfee on the run from the law? Let's unpack all of the known details.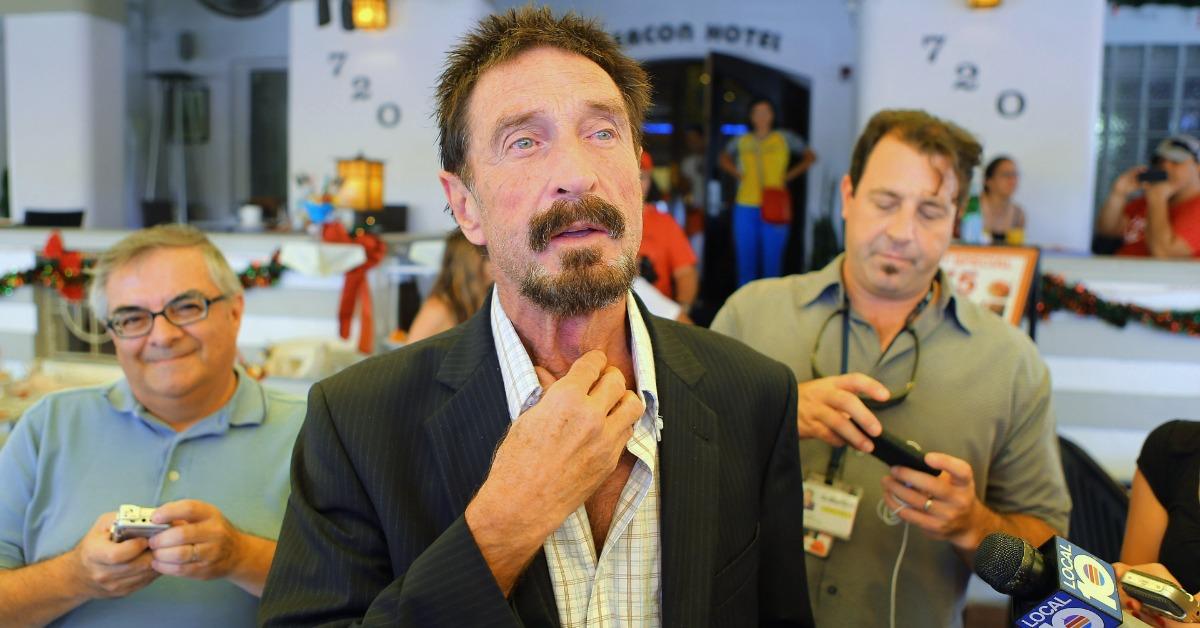 Article continues below advertisement
What did John McAfee do wrong?
Throughout most of his life, McAfee didn't seem to get into much trouble with the law, but that all changed in the 2010s. Per Esquire, McAfee claimed to Fox News in 2019 that he had not paid any taxes since 2010. On top of that, the mogul was involved in a civil lawsuit, which came about as a result of two deaths that stemmed from his involvement in an "aerotrekking" accident. McAfee also faced DUI and firearm possession charges in Tennessee.
As the heat piled on, John began spending more and more time at his home in Belize. The entrepreneur owned a lavish mansion on Ambergris Caye beach, but seemingly couldn't escape legal issues even there. McAfee was arrested by local authorities on charges of unlicensed drug manufacturing as well as possession of an unlicensed weapon. In 2012, he faced his most damning charge yet: murder.
Article continues below advertisement
Indeed, per Reuters, McAfee was believed to have murdered his neighbor, Greg Faull, in Belize. In Netflix's new documentary, a Belize local states that McAfee and Faull had issues because the former's four dogs harassed Faull's parrot. When McAfee's dogs were poisoned and killed, Faull was found a day later with a gunshot through his head.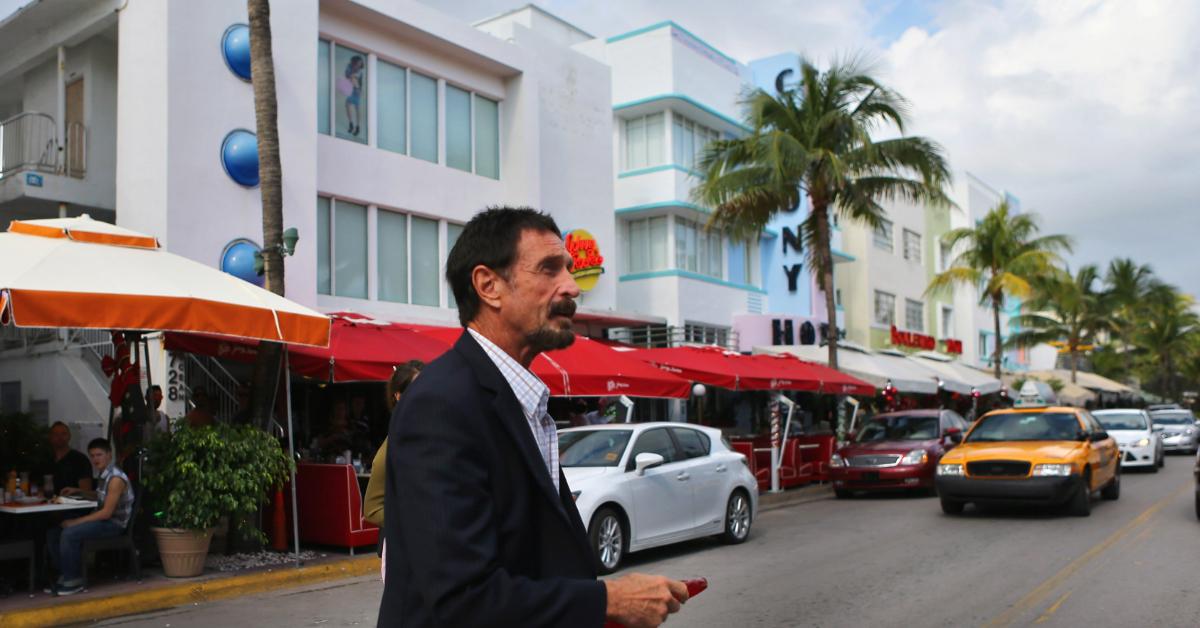 Article continues below advertisement
Why was John McAfee on the run? It happened twice.
The publication noted that McAfee felt as though local authorities would try to kill him if he turned himself in for questioning, so he went on the run. While on the lam (and filming a Vice documentary), McAfee was arrested for illegally entering Guatemala. When locals attempted to deport him to Belize, he faked a heart attack, hopped on a flight back to the U.S., and took up a new life in Miami.
That wasn't McAfee's only time on the run, as his issues quickly became the interest of the U.S. government. In 2019, he fled the country because the U.S. Department of Justice pursued charges against him including tax evasion and helming a crypto "pump and dump" scheme. He was arrested in 2020 and held in a prison in Barcelona until June 23, 2021, when he was supposed to be extradited to Tennessee to face charges. John reportedly killed himself in prison just a few hours before his transfer.