Inside John McAfee's Unraveling: The Tech Millionaire Has Been Arrested Multiple Times
What happened to John McAfee? The computer programmer, company founder, and two-time presidential candidate died in October 2021. What happened?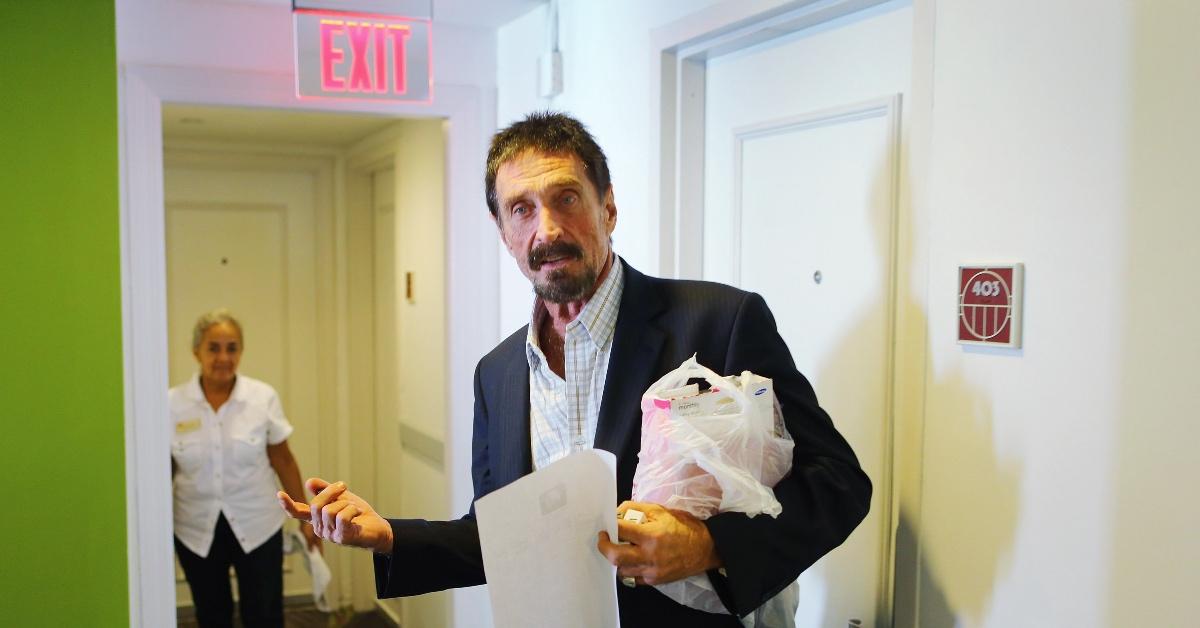 Content warning: This article mentions suicide and allegations of sexual assault.
A new Netflix documentary titled Running With the Devil: The Wild World of John McAfee looks at the strange life and death of John McAfee, the computer programmer perhaps best known for founding the global software company, McAfee. After attending the Roanoke College in Salem, Va., John built an incredibly successful career as a programmer for the NASA's Institute for Space Studies, Univac, and Xerox. However, John passed away in 2021 after his life took a turn. What happened?
Article continues below advertisement
John McAfee had a few run-ins with the police. What happened? How did he lose his life?
The son of a U.S. Army soldier and a British bank teller, John spent his childhood years in a U.S. Army base in Cinderford, Gloucestershire, U.K., and in Virginia. A talented programmer, he earned a bachelor's degree in mathematics. John created the commercial anti-virus software McAfee in 1987 and took the company public in 1993, resigning in 1994. He sold his stakes for $100 million in 1996.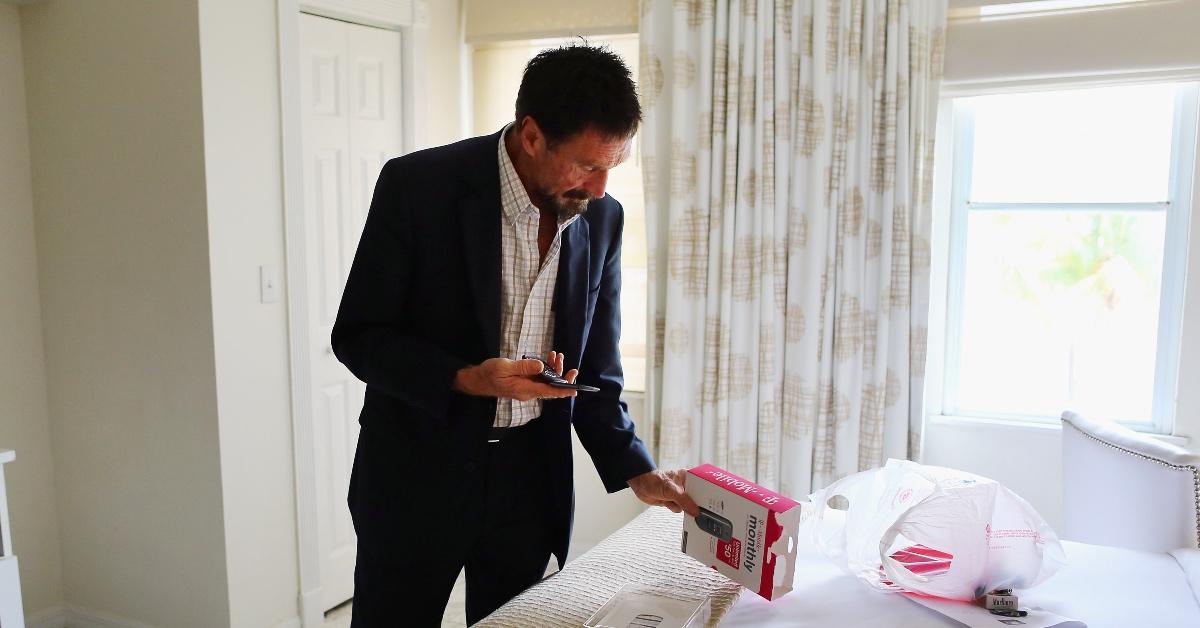 Article continues below advertisement
After establishing himself as a prominent cybersecurity entrepreneur, John branched out into politics. He ran for presidency twice, in 2016 and 2020, both times as a Libertarian Party candidate. John's public downfall began in the early 2010s, however.
John moved to Ambergris Caye in Belize, a tax haven, in 2008. In 2012, John was taken to court for his involvement in an aerotrekking accident causing the death of Robert Gilson and Joel Bitow. John made extraordinary efforts to popularise the sport, which refers to low-altitude flying with light or ultralight aircraft. John was sued for $5 million for hiring Joel, his nephew who was an untrained pilot, to fly Robert.
Article continues below advertisement
A series of incidents occurred a few years later. In 2012, John's Belize mansion was raided by the Gang Suppression Unit of Belize's police department, who found blocks of substances resembling "methamphetamine or cocaine," via Business Insider.
Article continues below advertisement
John was ordered to pay $25 million in compensation for the wrongful death of his ex-neighbor, Gregory Faull. According to The Sun, Gregory lost his life shortly after making a complaint about John's dogs. According to one retelling of the story, John might have paid $5,000 to his bodyguard to murder Gregory.
Article continues below advertisement
John left Belize in the aftermath of the tragedy, fleeing to Guatemala. He was soon deported back to the U.S. John was found legally liable for Gregory's death in 2015.
Allison Adonizio, John's business partner, accused John of drugging and raping her in an interview featured in Gringo, Nanette Burstein's 2016 documentary on the McAfee founder's life. John denied the allegations after the release of the documentary. In 2015, John was arrested for a DUI and the illegal possession of a firearm while intoxicated.
Article continues below advertisement
In 2019, John told Fox News that he hasn't paid any taxes for eight years. In an interview with Agence France-Presse, he called taxes "unconstitutional and illegal," via Financial Times. John was arrested in Spain on U.S. tax evasion charges in 2020.
He was indicted on money laundering, fraud, and other charges in March 2021. He died by suicide in a Spanish prison on Wednesday, June 23, 2021. However, according to the explosive claims Samantha Herrera, John's ex-girlfriend, made in Running with the Devil, John may have faked his own death.
Running with the Devil: The Wild World of John McAfee is available on Netflix now.