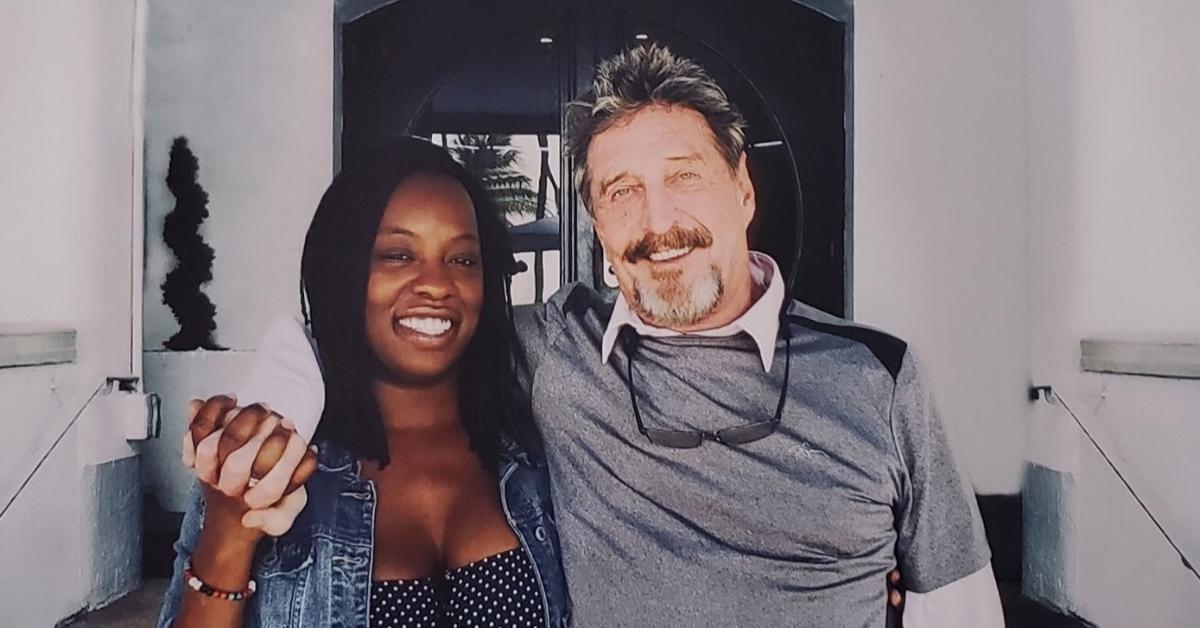 John McAfee's Widow Doesn't Believe He Committed Suicide — Will a New Netflix Documentary Have Answers?
In 1960, when he was 15 years old, John McAfee's abusive, alcoholic father shot himself. Because of that, McAfee would plunge headfirst into addiction for several years, while still keeping up his grades in school.
Turns out he had a knack for computers. At the age of 42, McAfee would create the world's first commercial anti-virus software, which is still in use today. By the mid-1990s McAfee changed his tune entirely about his software, claiming it was bloatware (unnecessary software).
Article continues below advertisement
He stepped down as CEO in 1994 and went on to found several less successful companies, finally landing on cryptocurrency.
Unfortunately, in November 2012, he was accused of killing his neighbor while living in Belize. While he managed to avoid prison time for murder, seven years later he was on the run for tax evasion and was eventually caught. However, as he waited to be extradited back to the United States from Spain, he killed himself. Or at least, that's what people say. McAfee's wife does not believe it was suicide. Who is she? Here's what we know.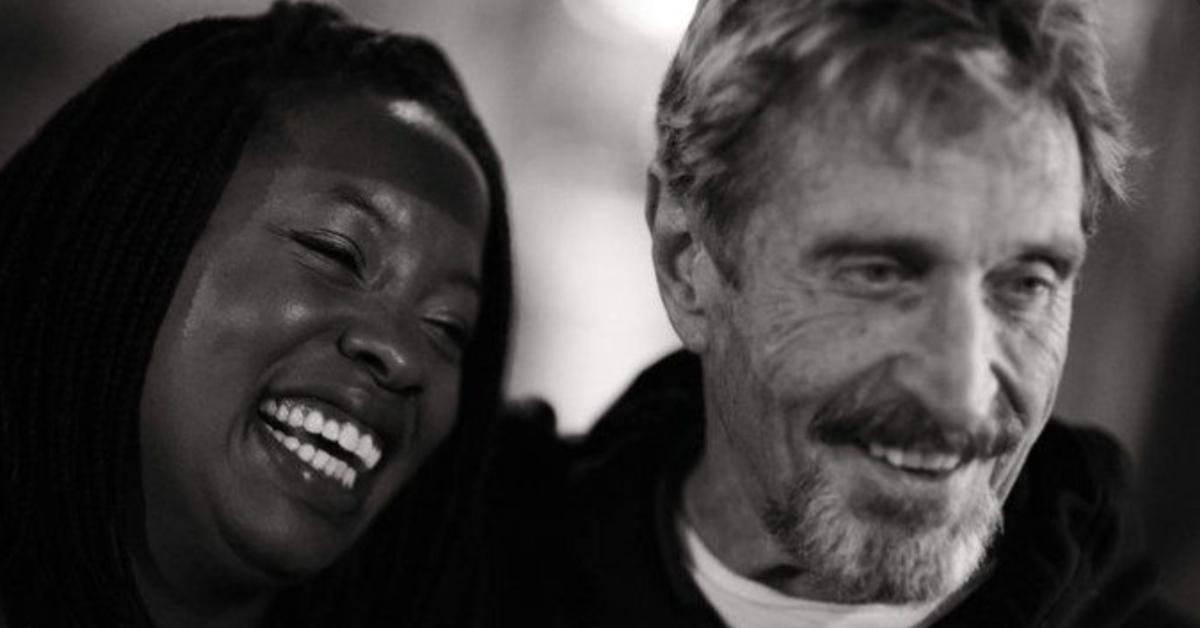 Article continues below advertisement
Who is John McAfee's wife?
John McAfee was many things in his life. He was a party animal, a presidential candidate, and a wildly successful businessman who could barely hold onto his own money. At one point he even claimed that if cryptocurrency didn't reach the price of $1 million by 2020, he would eat his own d--k. That promise never came to fruition, but one that did was his vow to love his wife Janice McAfee until death do they part.
According to ABC News, McAfee and Janice met in 2012 when he was in Miami after being deported from Guatemala. At the time, McAfee was accused of murdering his neighbor and had been on the run for a month. Janice was a sex worker in Miami who McAfee was paying to spend the night with, but that night turned into marriage. Despite McAfee's infamously erratic behavior, Janice seemed to ground him. She was 30 years younger than him but appeared to be in charge of their relationship.
Article continues below advertisement
Janice told ABC News that McAfee saved her from years of sex trafficking, giving her a new home and meaning in life. She was also able to reconnect with her estranged son, thanks to McAfee. In an interview with 20/20's Matt Gutman, Janice revealed that McAfee "saw the hurt that was there" (via The Daily Mail). For the first time in a long time, someone saw Janice as a human being instead of a piece of property. It's that love that has caused Janice to question her late husband's suicide.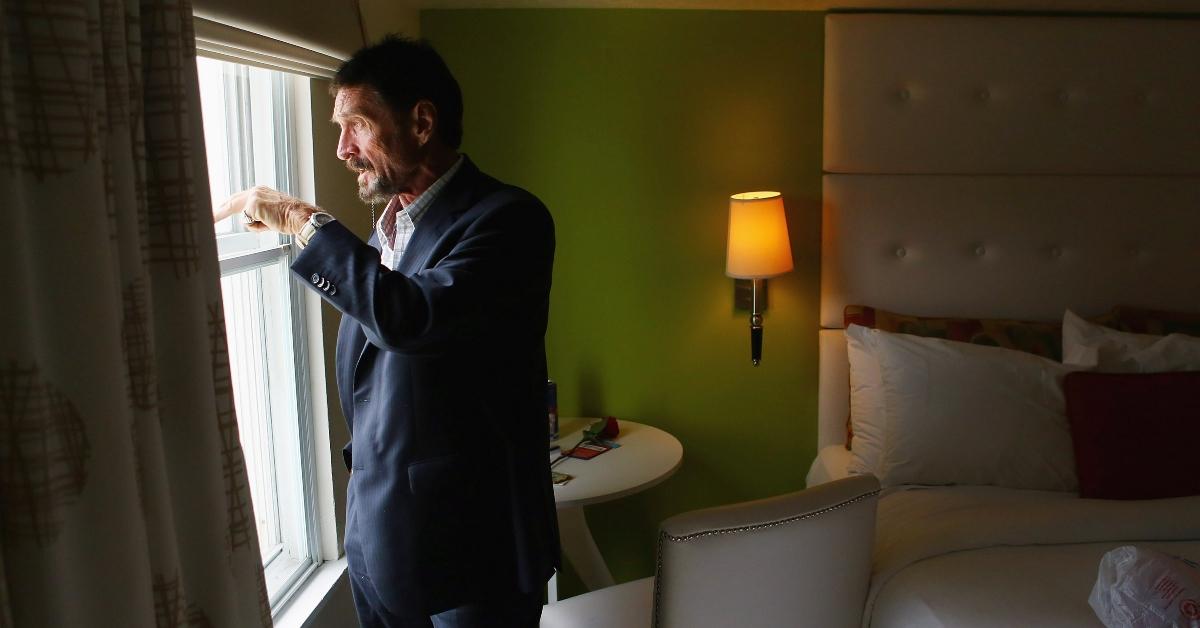 Article continues below advertisement
Where is John McAfee's wife now? She doesn't believe he killed himself.
El País reported that on Oct. 3, 2020, McAfee was arrested at the El Prat airport in Spain while attempting to board a plane to Turkey. "The arrest was made after a request from the U.S. justice system, which had accused McAfee of evading millions of dollars in taxes from earnings supposedly obtained from activities such as trading in cryptocurrencies," said the outlet. Eight months later, McAfee would be found dead in his cell from an apparent suicide.
A separate El País piece confirmed via a preliminary autopsy given to the outlet that McAfee's death was indeed a suicide. But his wife doesn't buy this at all. Two weeks after his death, Janice posted a lengthy statement on her Instagram regarding her husband's suicide. She began by describing the last time they spoke which was the day of his death. The courts recently decided to extradite McAfee back to the United States, but he was determined to fight via an appeal.
Article continues below advertisement
"John was a fighter and he had so much more fight left in him. He told me to be strong and not to worry, we would continue to fight all the necessary appeals," wrote Janice.
She went on to say that she was made aware of his suicide via a Twitter direct message and had no knowledge of a suicide note he apparently left behind. In fact, this note was released to the public before Janice or her attorney had a chance to read it.
Article continues below advertisement
Janice tweeted out a copy of the note on July 13, 2021, with the claim that it "does not sound anything like someone who has no hope and is contemplating ending their life. This note sounds like one of John's tweets." Janice has also been unable to obtain a copy of the autopsy report, McAfee's death certificate, or any reports from the Spanish prison where he was being held, per the New York Post.
It didn't help that on Oct. 15, 2020, McAfee tweeted, "I am content in here. I have friends. The food is good. All is well. Know that if I hang myself, a la Epstein, it will be no fault of mine."
With all of this going on, it's no wonder that Janice is working diligently to have an independent autopsy performed. Currently a Change.org petition is circulating in an effort to get McAfee's remains released to Janice. Hopefully she will have some answers soon.
Article continues below advertisement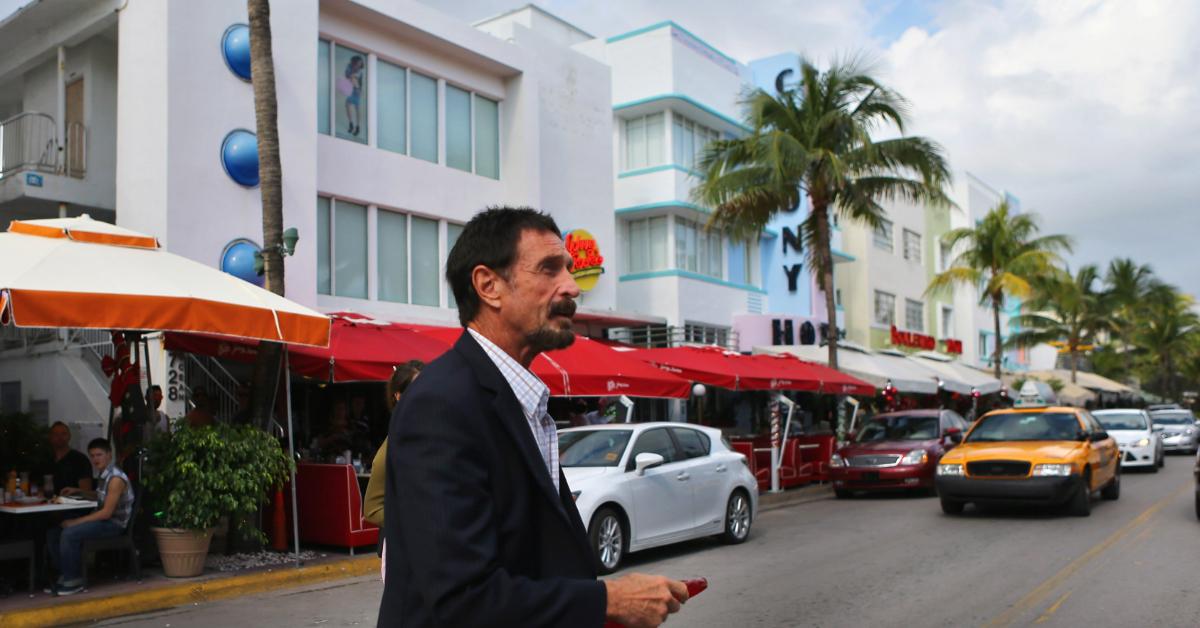 What is Janice McAfee's net worth?
Being married to one of the most important people in the history of cybersecurity certainly must've had its perks, and it appears as though Janice still has a good bit of funds from her time together with John. According to News Times, Janice currently has a net worth of somewhere around $800,000.
Who is John McAfee's first wife?
Prior to marrying Janice, John tied the knot with another women. Indeed, John's first marriage was to Judy McAfee. Little is known about the time that they spent together, but public records show that the two split up all the way back in 2002, over a decade before he tied the knot with Janice.
For more of John McAfee's wild life story, watch Running With Devil: The Wild World of John McAfee, which is available to stream on Netflix now.