What Happened to Doughboy on 'Street Outlaws'? Apparently, He Injured His Back
Where is Doughboy from 'Street Outlaws'? Fans of the show are wondering why he's been missing from the show. Here's what we know.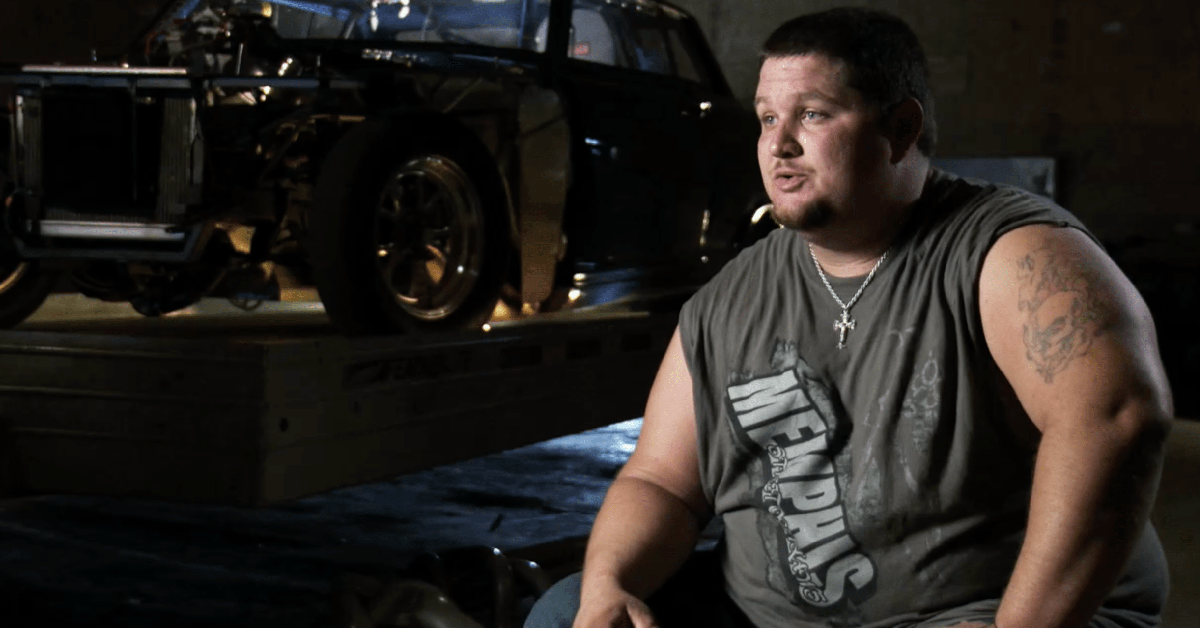 It's always jarring when you don't see your favorite character on a program. When it comes to scripted dramas, it's easy to write off these departures as contract disputes, or maybe an actor just wanting to try and take their career in a different direction — just ask Regé-Jean Page about his decision to leave Bridgerton.
And while reality TV show members certainly have their own behind-the-scenes squabbles, their absences from shows tend to hit viewers a bit differently. Like Street Outlaws fans who want to know where Doughboy is.
Article continues below advertisement
Where is Doughboy from 'Street Outlaws'?
The Joiner, Ark. native whose real name is Josh Day and affectionately goes by the nickname "Doughboy" has been missing from the show, and fans want to know just where in the heck he is. So what happened to him? The man's not exactly the most active on social media, but other cast members have commented on his behalf.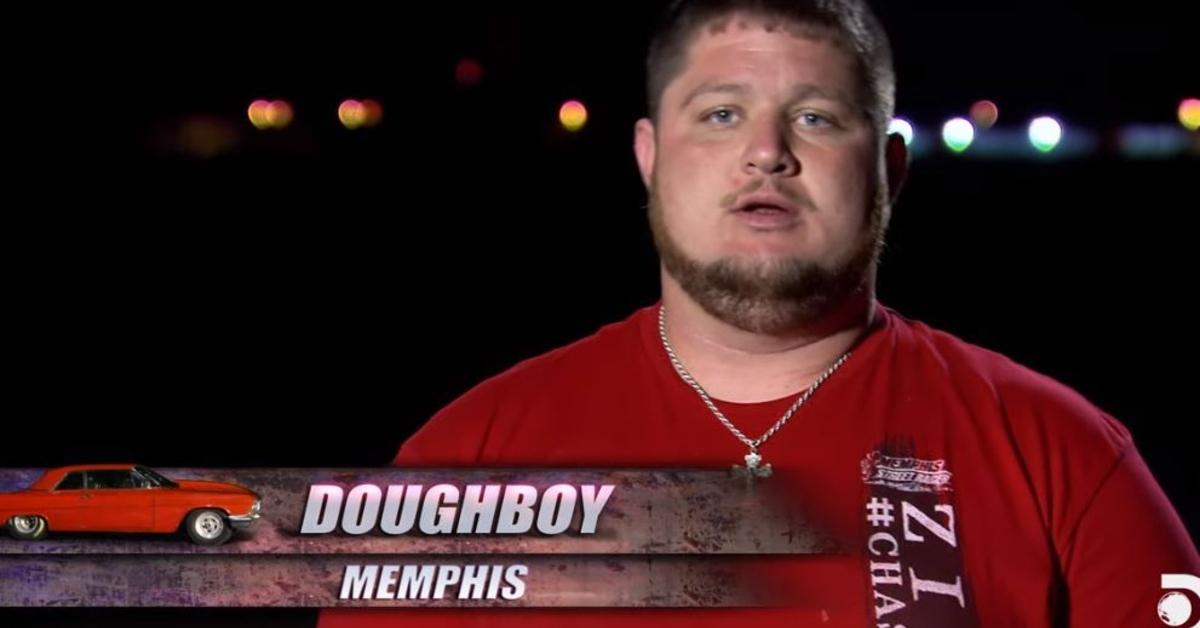 Article continues below advertisement
Fellow driver JJ Da Boss reportedly stated that Doughboy injured a disc in his back, which is what's keeping him from appearing on the program. Doughboy, like most racers, is no stranger to accidents, and in the "Put Your Life on the Line" episode, he even struggled with the idea of ever racing again after suffering a car crash.
Article continues below advertisement
However in a Reddit thread, someone posted rumors that Doughboy was actually involved in legal issues that prevented him from going on camera for the series. "I heard he had some legal issues that kept him from doing the show. And the reason his wife is around is because she's Precious's sister," user Jack-Cremation wrote.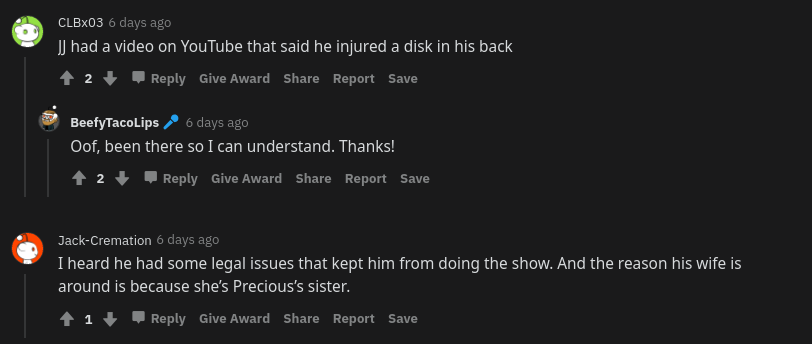 Article continues below advertisement
Others had just assumed that he was at home helping to take care of his and Trish's eight children. It's unclear whether his absence is due to his "legal issues" or whether it's a health issue that's keeping him away from cameras.
Article continues below advertisement
Some 'Street Outlaws' fans worried that perhaps Doughboy had met a tragic end, like Flip did years ago.
Tyler Priddy, aka Flip, passed away on the show, but unlike Josh Day, his life wasn't almost taken by an automotive accident. Rather, it's believed that he completed suicide while in his truck. Others have said that he "carelessly" handled a firearm while he was driving.
Flip was survived by his wife Morgan Amber Priddy, their four sons, and his brother Chris.
Article continues below advertisement
In order to honor Flip in the wake of his death, his fellow Street Outlaws cast members and other racers orchestrated a large-scale car burnout ceremony in his honor.
It's not like playing organs and having a bunch of people sitting in pews wearing black suits would've been Flip's style.
You can catch new episodes of Street Outlaws on 8 p.m. EST on Discovery Channel.