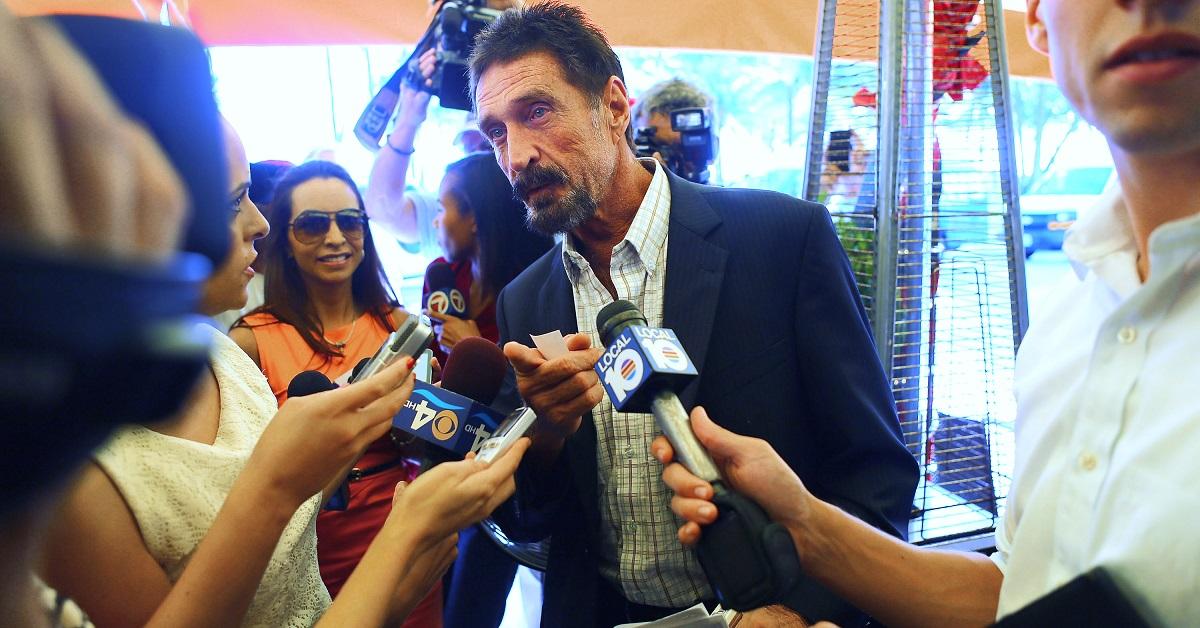 John McAfee's Girlfriend Claims He Faked His Death and Is Living in Texas
Former anti-virus software developer John McAfee's story is among the most bizarre in the world, and now, a new Netflix documentary has added another strange chapter to his saga. Reporting suggested that McAfee died by suicide last June inside of a prison cell in Spain while awaiting extradition to the U.S. on tax evasion charges. Now, his ex-girlfriend is suggesting that McAfee is still alive.
Article continues below advertisement
Did John McAfee fake his death?
In a new documentary that hit Netflix on Aug. 24, McAfee's Belizean ex-girlfriend Samantha Herrera claims that the software mogul faked his own death and is currently living in Texas. "I don't know if I should say, but two weeks ago, after his death, I got a call from Texas: 'It's me, John. I paid off people to pretend that I am dead, but I am not dead,'" she claims.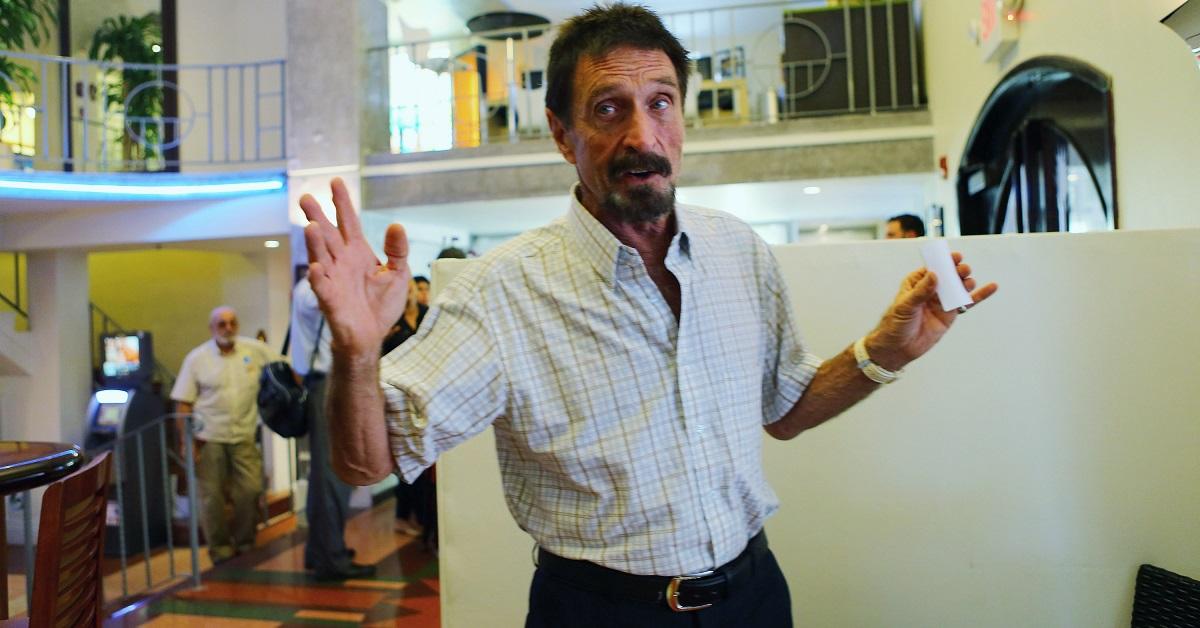 Article continues below advertisement
In the documentary, which is titled Running With the Devil: The Wild World of John McAfee, Herrera claims that McAfee tried to convince her to run away with him.
"'There are only three persons in this world that know I'm still alive,'" she claims he said.
In the documentary, Herrera claims that the two started dating when McAfee was living in San Pedro, Belize, and she was just 18 years old.
The couple fled the country in 2012 after their neighbor, Gregory Faull died under suspicious circumstances. Herrera also connected McAfee with Telésforo Guerra, a prominent lawyer who also happened to be a relative of hers.
"His side of the story is that they're after him because he didn't pay off the government. They wanted to hurt him, to get rid of him," she says in the film.
Article continues below advertisement
McAfee eventually returned to the U.S.
After suffering from a heart attack, McAfee eventually managed to successfully return to the U.S., where he ended his relationship with Herrera and married a former prostitute in Miami. Guerra, McAfee's lawyer, died a year after representing him.
In an interview with Esquire, the film's director Charlie Russell said he was unsure what to think about Herrera's claims that McAfee was still alive.
Article continues below advertisement
"I don't know what I think and I don't think she does," Russell said during the interview. "She says it, then she looks at the camera, and I can't work out whether she thinks it's real or not. She's someone who was very angry at John."
"He promised them a life together and I think they were genuinely in love, despite the huge age difference, I think he offered her a real different future, then he literally ditched her at the border and I think that's very painful for her and it's taken her years to get over that," Russell continued.
Prior to his death, McAfee had tweeted that if he was found dead in his jail cell, it wouldn't be as a result of suicide. Ultimately, Herrera's claims are the only evidence we have that the former software engineer is still alive.