'Jeopardy!' Champ Ken Jennings Issues Apology for "Insensitive" Post About Wheelchair Users
What did Ken Jennings tweet about wheelchair users? The 'Jeopardy!' champ's "insensitive" joke is coming back to haunt him as he readies to guest-host the game show.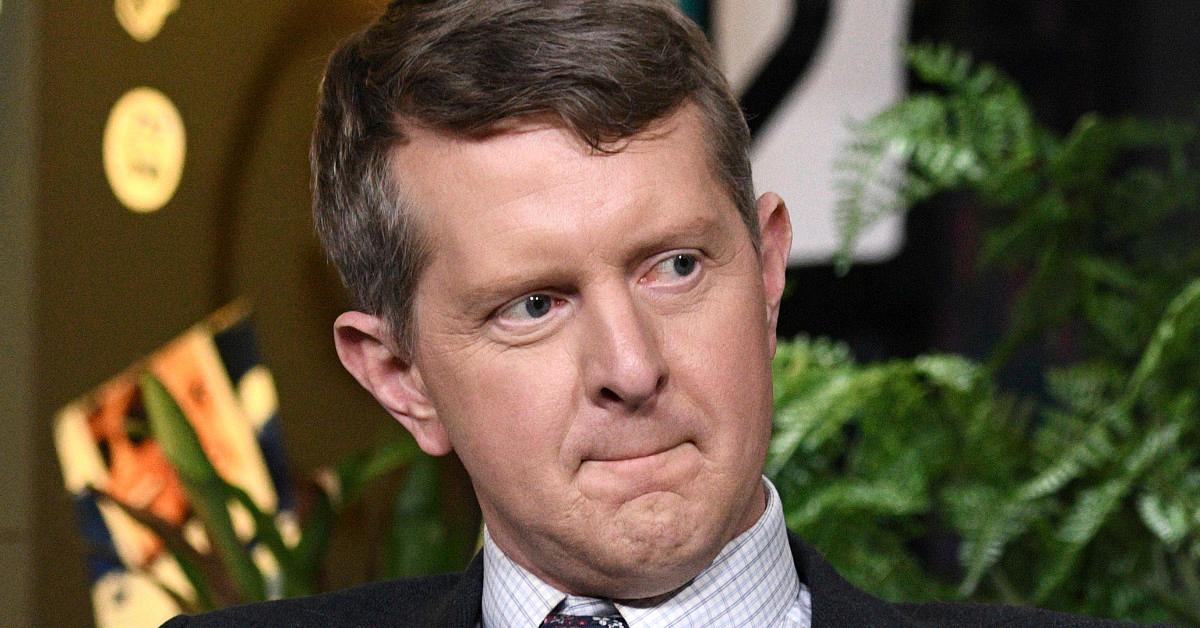 Some of Ken Jennings' past tweets are coming back to haunt him now that he's been named the interim host of Jeopardy!. Many Twitter users, including Community star Yvette Nicole Brown, are offended by what Ken tweeted about wheelchair users in 2014.
On Twitter, Yvette criticized the news of Ken's interim hosting gig, and when another user asked why, she wrote, "Peep his old tweets and get back to me."
Article continues below advertisement
Then, the Mom actress linked to a 2014 tweet in which Ken wrote, "Nothing sadder than a hot person in a wheelchair."
Posting a screenshot of the offending tweet, Yvette wrote, "Riddle me this: the callous tweet below by @KenJennings has been up for SIX years. A lot of folks commented on it. Many were hurt by it. He even engaged with a few. But he didn't delete the tweet until THIS week after he's announced as interim @Jeopardy host. Why now?"
Article continues below advertisement
This wasn't Ken's only Twitter controversy.
In response to outrage over the now-deleted tweet, Ken issued a mea culpa on Twitter in 2018. "I never did a public flogging for this, but I did apologize personally to angry/hurt people who reached out personally," he wrote at the time. "It was a joke so inept that it meant something very different in my head [and] I regret the ableist plain reading of it."
Unfortunately, Ken has made other ill-conceived Twitter jokes over the years. In 2015, after a terminally ill Star Wars fan died after seeing an early screening of Star Wars: The Force Awakens, Ken wrote, "It can't be a good sign that every fan who has seen the new Star Wars movie died shortly thereafter."
Article continues below advertisement
Twitter users criticized the Jeopardy! champ at the time, as TIME reported. One called Ken's joke "disgusting," and another wrote that the post is "just proof that money can't buy class. Or tact. Or decent behavior."
Article continues below advertisement
Ken apologized for his insensitive tweets, but some are suspicious about the timing.
On Dec. 30, 2020, Ken once again took to Twitter to address his controversial comments. "Hey, I just wanted to own up to the fact that over the years on Twitter, I've definitely tweeted some unartful and insensitive things," he wrote as part of a thread. "Sometimes they worked as jokes in my head and I was dismayed to see how they read on screen."
"In the past, I'd usually leave bad tweets up just so they could be dunked on. At least that way they could lead to smart replies and even advocacy. Deleting them felt like whitewashing a mistake. But I think that practice may have given the impression I stand by every failed joke I've ever posted here. Not at all!"
Article continues below advertisement
"Sometimes I said dumb things in a dumb way and I want to apologize to people who were (rightfully!) offended. It wasn't my intention to hurt anyone, but that doesn't matter: I screwed up, and I'm truly sorry. If 2020 has taught us anything, it's that we should be kinder to one another. I look forward to heading into 2021 with that in mind."
Article continues below advertisement
While many of Ken's followers showed support for his apology, some clearly felt the timing of it was a little too convenient. After all, Ken's interim role as a Jeopardy! guest host isn't the only big gig he has lined up. He's also going to be one of the "chasers" in the new ABC game show The Chase (along with fellow Jeopardy! champions Brad Rutter and James Holzhauer).
Despite the controversy, Ken is still scheduled to guest-host 'Jeopardy!'
Ken will be the first in a series of guest hosts for Jeopardy!, after lost longtime emcee Alex Trebek died of pancreatic cancer on November 8. Alex's final episodes will air the week of Jan. 4, and Ken's episodes will start after that.
Article continues below advertisement
"Alex believed in the importance of Jeopardy! and always said that he wanted the show to go on after him," said executive producer Mike Richards, per The Hollywood Reporter. "We will honor Alex's legacy by continuing to produce the game he loved with smart contestants and challenging clues. By bringing in familiar guest hosts for the foreseeable future, our goal is to create a sense of community and continuity for our viewers."