'Below Deck Down Under' Fans Are out for Blood When It Comes to Luke and Laura
Luke committed a fireable offense on 'Below Deck Down Under' and Laura voiced her opinions against his termination, but what did they do exactly?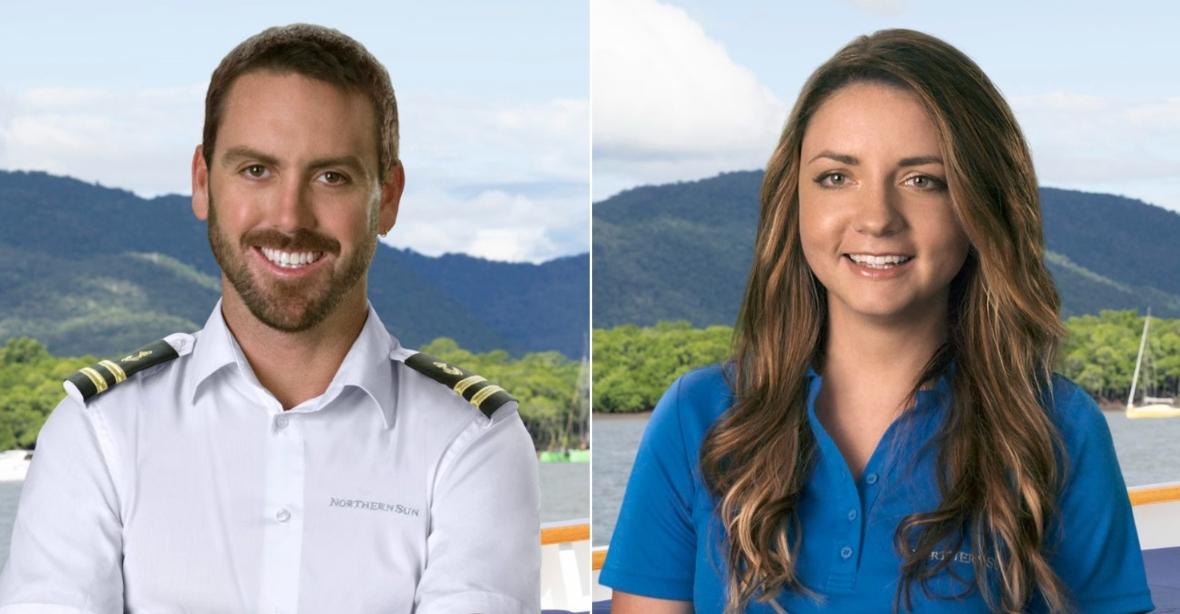 The Gist:
Below Deck Down Under cast member Luke Jones was fired after he climbed naked into fellow crewmate Margot's bed, causing producers to intervene.
Fellow crewmate Laura Bileskalne defended Luke's actions, resulting in further outcry on social media.
Trigger warning: This article discusses attempted sexual assault.
Fans of Bravo's Below Deck Down Under are used to drama among the crew and even with some of the charter guests. But no one could predict what happened in the two Season 2 episodes that aired on Aug. 7. In them, Luke and some of the other crew members have a bit too much to drink and Luke is pulled out of another cast member's room, naked, when producers have to intervene.
Article continues below advertisement
Second steward Laura voices her opinions about what Luke did and did not do and how she feels about his termination following the incident. For those who may be curious about what happened, though, it's hard not to wonder everything that both Luke and Laura did on Below Deck Down Under. And like any fandom, viewers have lots of thoughts on what went down.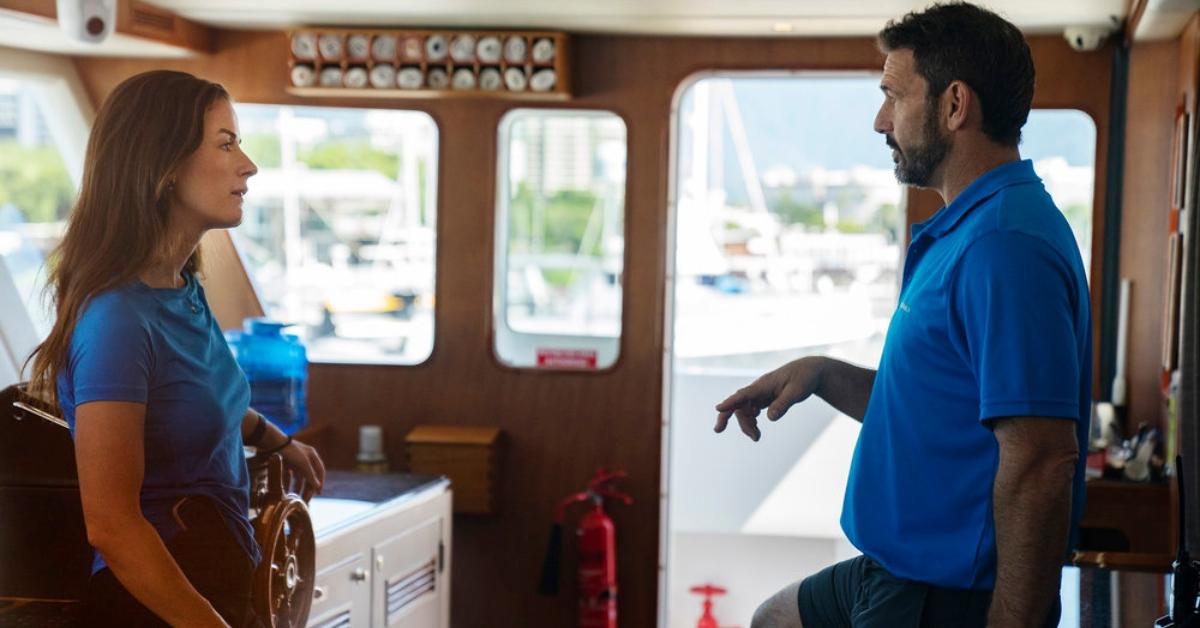 Article continues below advertisement
What did Luke and Laura do on 'Below Deck Down Under'?
Things go from bad to worse in the back-to-back Below Deck Down Under episodes when cameras follow Luke into Margot's bedroom. Fully naked, he climbs into bed with her. And when producers intervene to urge Luke to leave the bed, he at first tries to talk to Margot. When she tells him, "It's sleep time," Luke still doesn't leave her bed.
It isn't until producers repeatedly say his name, tap on his back, and shine bright lights in the room that Luke finally gets out of the bed. However, with the lights on, Luke tries to shut the door on the producers, who repeatedly tell him, "We can't do that." And finally, Luke makes his way, still nude, to his own room.
Article continues below advertisement
Not long after Luke is removed from Margot's room, producers also have to step in when Laura goes to deckhand Adam's room, straddles him, and rubs his back, though he pretends to be asleep. After a cameraman tells her, "I've got a message from the producers telling you to come down" and a producer tells Laura to go to her own room, she finally leaves Adam.
Article continues below advertisement
Aesha goes to Captain Jason's room to tell him about Luke's behavior and, visibly upset, she explains that she feels she witnessed Luke attempt to sexual assault Margot. As a result of Luke's behavior, he is immediately fired. But when Laura learns of this, she tells everyone who will listen that Luke probably didn't mean anything by his actions and that his firing is "not deserved." She then seeks out Margot to tell her the same thing
Article continues below advertisement
"I just don't think it's fair anyways," Laura tells Margot. "I know, I'm sorry for you. I just think it could be a warning. I don't think it's, like … I don't know. I'm just ... I'm sad. I think he just meant [it] as a joke. He's a funny guy. I don't think he meant anything bad. He wouldn't rape you or anything."
Following both episodes, Laura set her Instagram to private. However, before she did that, some fans took screenshots of an apology post she wrote about both Margot and Adam. But when she included a photo of herself and Luke of all people, the apology fell flat.
Article continues below advertisement
Twitter has sounded off about former 'Below Deck Down Under' star Luke.
Laura's blatant defense of Luke and his behavior caused Below Deck fans to share their thoughts on Twitter. Many are calling both Luke and Laura "predators" and applauding producers for stepping in when needed.
Article continues below advertisement
Some viewers are even shocked that Bravo aired as much of the incident as was included in the episodes. What Luke did on Below Deck Down Under is sure to go down as something fans and cast members remember for quite some time.
Article continues below advertisement
One fan tweeted, "This just shows that crew and production are very able to intervene when they know someone's safety is at risk. This crew should be commended. Luke would have raped her if they didn't step in and you can't convince me otherwise."
Another wrote that producers "should've tossed Luke and Laura off the side of the boat."
While some agree that there should even be a trigger warning before the episode, many are just relieved that numerous people intervened.
"Every woman has a story of a man like Luke. Every single one," a Below Deck Down under fan shared on Twitter. "This episode was extremely hard to watch. Thank you Aesha and Captain Jason for protecting your employees."
Article continues below advertisement
The ramifications for Luke were swift and to the point. And now, viewers just hope Margot can emotionally recover after the incident.
Watch Below Deck Down Under on Mondays at 8 and 9 p.m. EST on Bravo.
If you need support, call the National Sexual Assault Hotline at 1-800-656-4673 or visit RAINN.org to chat online one-on-one with a support specialist at any time.