Could Matthew Perry BE Any More Honest About What Happened With Valerie Bertinelli?
What did 'Friends' star Matthew Perry say about Valerie Bertinelli in his new memoir, "Friends, Lovers and the Big Terrible Thing"? Details here!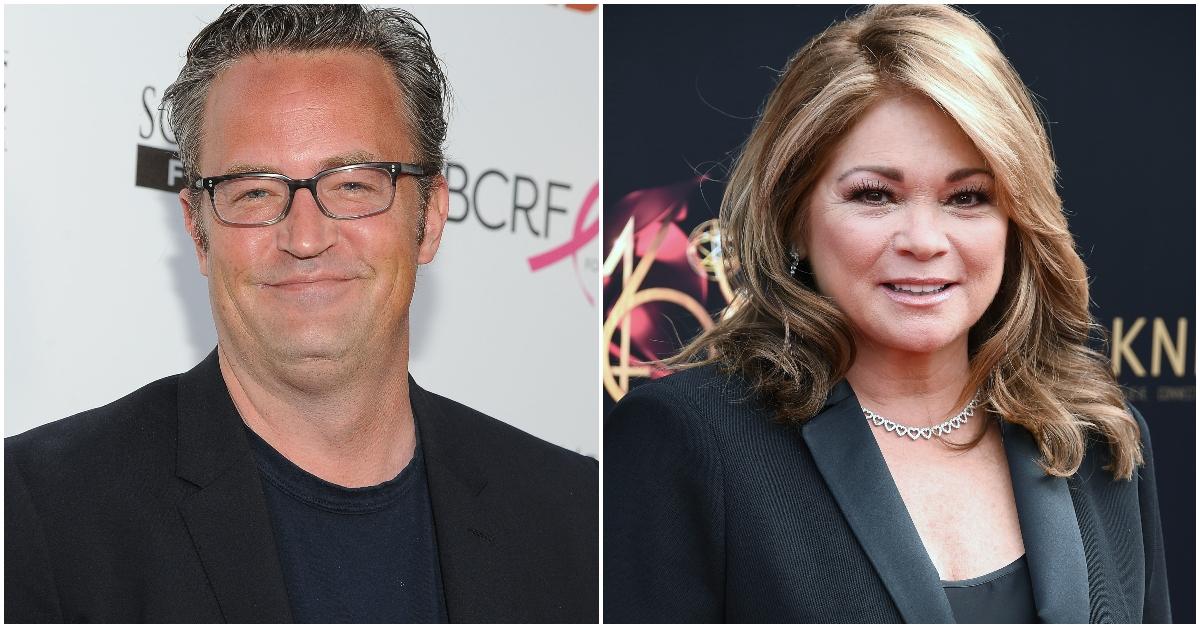 Actor Matthew Perry has been making a lot of headlines this week, and not because there's another Friends reunion around the corner.
Matthew's upcoming memoir, Friends, Lovers, and the Big Terrible Thing hasn't even been released as of yet, but the book is already the talk of the internet.
Article continues below advertisement
One particularly noteworthy snippet from Matthew's memoir was the actor recounting a particularly juicy moment with actress Valerie Bertinelli.
What happened, you ask? Keep reading for the story that made Valerie post a TikTok response with the Taylor Swift song, "Anti-Hero."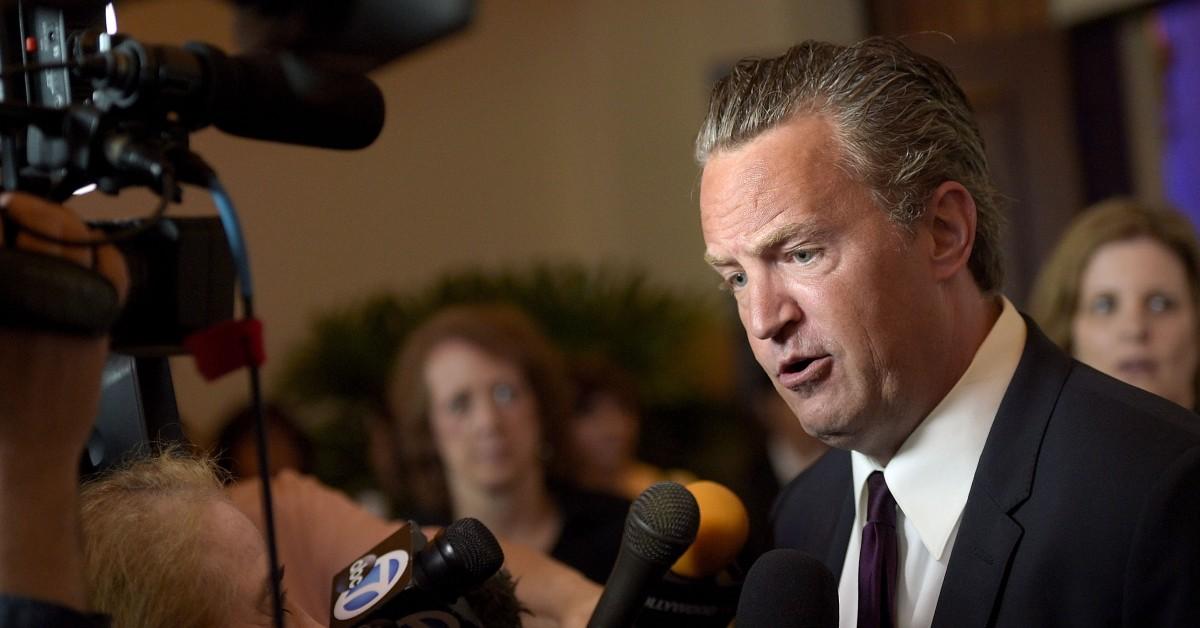 Article continues below advertisement
What did Matthew Perry say about Valerie Bertinelli?
Per a report from PageSix, Matthew recounts in his upcoming memoir how he once had a steamy makeout session with Valerie...while her husband, Eddie Van Halen, was passed out drunk right next to them!
According to the report, Matthew writes in his book that, "I fell madly in love with Valerie Bertinelli, who clearly had a troubled marriage." (Valerie and Eddie got divorced in 2007, just FYI).
Matthew was unflinchingly honest about his huge crush on Valerie at the time, writing, "My crush was crushing; not only was she way out of my league, but she was also married to one of the biggest rock stars on the planet."
He admits that he was, "obsessed," and had fantasies of Valerie leaving Eddie to be with him. This was around the time Valerie and Matthew were co-stars on the short-lived 1990 sitcom Sydney. Valerie seemingly confirmed that this happened thanks to a now-viral TikTok.
Article continues below advertisement
Valerie's TikTok caption coincided perfectly with the most notable line from "Anti-Hero," that goes, "It's me, hi, I'm the problem it's me."
Hey, at least she owned up to it, right?
Article continues below advertisement
Why is Matthew's memoir causing controversy?
Matthew Perry made one huge error with his error – he went after the internet's certified favorite, Keanu Reeves. Per People, Matthew wrote in his memoir that, "Why is it that original thinkers like River Phoenix and Heath Ledger die, but Keanu Reeves still walks among us?"
Article continues below advertisement
He clarified in the same report that he misspoke, explaining that, "I'm actually a big fan of Keanu. I just chose a random name, my mistake. I apologize. I should've used my own name instead."
Article continues below advertisement
More details on the one where he made out with Valerie Bertinelli.
Now that the great Keanu/Matthew rift has been officially mended, lets go back to Matthew making out with Valerie. Referring back to the PageSix report, Matthew recounts more details about that night he made out with his 1990 crush, writing, "I was over at Valerie and Eddie's house, just hanging out and gazing at Valerie, trying to make her laugh. When you made her laugh, you felt ten feet tall."
After Matthew realized Eddie was stone cold drunk, he made his move, making out with Valerie, who confessed that she liked him too.
However, the next day, she acted like nothing happened, and Matthew was devastated. However, alls well that ends well, he wrote, "The show did very badly, and I was so grateful that four weeks after that fateful night, 'Sydney' got canceled, and I didn't have to see Valerie anymore." You can buy a copy of Matthew's memoir yourself on Nov. 1st, 2022.