What Did Max and Brett Tweet That Riled People up on 'Vanderpump Rules'?
What did Max and Brett tweet that had everyone talking on the Season 8 reunion show of 'Vanderpump Rules' and why weren't they fired?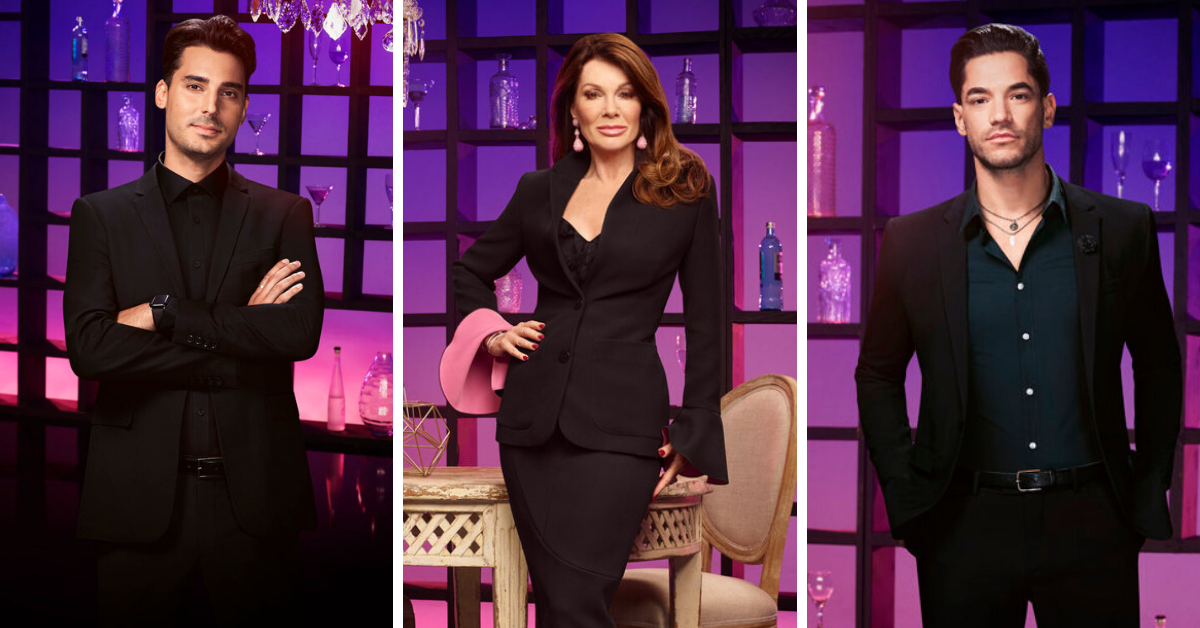 One of the best parts of a season of a reality TV show ending is getting to watch the reunion show, and this year's Season 8 Reunion, Part 1 of Vanderpump Rules didn't shy away from asking about a tough subject that happened earlier this year. Lisa Vanderpump was asked why she didn't fire Max Boyens and Brett Caprioni after tweets of theirs went viral in January 2020.
Article continues below advertisement
What did Max and Brett tweet?
In mid-January 2020, Instagram user @FaceReality16 shared screenshots of older tweets Max and Brett both posted. The tweets were riddled with inexcusable racist remarks including one that read, "It upsets me that the word n— is not allowed to be said unless you are black because quite honestly it's my favorite word," which Matt wrote on Twitter in 2012.
The same Instagram account also shared screenshots of old tweets written by Brett that also were undeniably racist. The screenshot shared several messages that were posted between 2011 and 2013. One posted in 2012 read, "wassup wit black people wearin so much Aeropostale I don't get it lol," according to the screenshots.
Article continues below advertisement
At the time, Max made his Twitter account private and shared an apology with People which read, "I want to sincerely apologize for what I tweeted in 2012 — it was wrong on every level. It is not a representation of who I am. I am shocked I ever tweeted that — and I am disgusted and embarrassed — I am truly sorry."
Article continues below advertisement
On Part 1 of the Season 8 reunion show, Lisa was asked why she didn't fire them.
At the time the old tweets went public, Lisa shared a statement, condemning the words both Max and Brett said. She shared with People, "I do not condone any of the heinous comments made in the past by Max and Brett and I am glad they understand the severity of their offenses and have shown utmost remorse and contrition."
However, she didn't fire them, and why both were still able to film the reality show and work at the restaurants. On the finale reunion episode, Lisa was asked about her decision to keep them on staff, and she had an answer.
Article continues below advertisement
"If I fired every one of you that have made mistakes, it doesn't matter to what degree, probably none of you would have a job," she addressed the group.
Article continues below advertisement
During the episode, Max reiterated his feelings regarding his old tweets and added, "I'm an adult now, and I cringe even thinking that I said those things."
Article continues below advertisement
Lisa added that the two are not who they were back then when the tweets were written. "I have never seen any inkling of anything that would make me believe that that's the beliefs they're holding now," Lisa said. "And if I had, they wouldn't be working for me."
The Vanderpump Rules reunion will continue Tuesday at 9 p.m. ET on Bravo.