YouTuber SSSniperwolf Is Canceled on Twitter for Transphobic Comments
If you've been on Twitter today, you may have noticed YouTuber SSSniperwolf being called out for being transphobic and even racist — what did she do?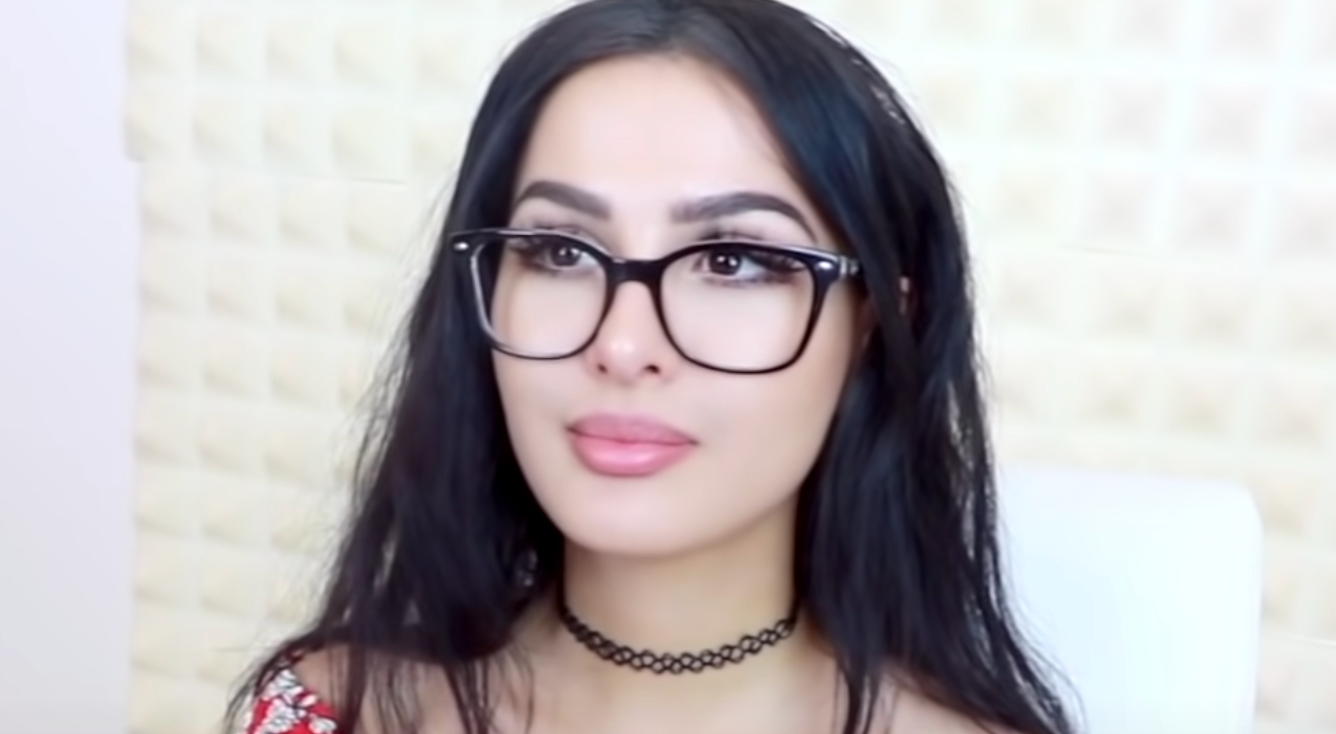 Sssniperwolf (aka Alia Shelesh) has been trending on Twitter, with fans saying they're heartbroken to learn that she's been caught being transphobic. The YouTuber, who has 23 million subscribers on her YouTube channel, is known for her crass and dark humor, as well as harshly (and publicly) calling people out. But did Sssniperwolf take things too far? Twitter seems to think so, and it has the proof.
Article continues below advertisement
"SSSNIPERWOLF IS WHAT????? TRANSPHOBIC?????" one Twitter user wrote.
Article continues below advertisement
Another claimed that the YouTuber is canceled. But why, exactly?
Article continues below advertisement
What did Sssniperwolf do?
People are saying Sssniperwolf has been caught on video being transphobic, racist, homophobic, and has body-shamed people as well as lied about being abused. So far, we've been able to unearth a few videos in which she does, in fact, ruthlessly make fun of a trans woman for insisting that a Gamestop cashier call her "m'am" instead of "sir," call non-binary folks "Attack Helicopters," and she also commented on footage of Zendaya dressed up as Cinderella at the 2019 Met Gala, agreeing that the actress should have gone as Princess Tiana, and not Princess Cinderella.
Article continues below advertisement
Lia also allegedly has used the N-word, but we haven't found evidence for this. Okay! Let's break down what we know. The YouTuber took aim at a trans woman in her 2019 video, "RUDE CUSTOMERS CAUGHT ON VIDEO Compilation," which mostly featured Lia reacting to really rude customers who probably deserve to be blasted on the internet. However, Lia posted footage of a trans woman yelling at a cashier who repeatedly calls her "Sir" and made fun of her for being upset, and many feel like this was transphobic. This portion starts at the 6:10-minute mark.
Article continues below advertisement
In another video, she calls non-binary folks "Attack Helicopters" which is a transphobic meme that stems from a 2014 Copypasta text that spread on Reddit and 4chan and was used to make fun of trans-identifying and non-binary people.
Article continues below advertisement
And in this video, she and another YouTuber react to Zendaya's 2019 Met Gala outfit, saying they don't like her blonde hair, and that she sound have gone as Tiana, which is a reductive thing to say about a Black person. Also, Zendaya can wear and be whatever she wants, because she is Zendaya. End of story.
Article continues below advertisement
Lia hasn't responded to the Twitter cancelation and being called out for her comments, but she's still active on YouTube and Instagram. Most recently (November 5), she uploaded a new video to YouTube called "School TikToks That Will Make Your Day Better," and it already has over 600,000 views.
Article continues below advertisement
Four days ago, she posted a photo of herself dressed up Miss Amane from Death Note. " I've never related so much to a character, I love her v much," she wrote in her caption.
It's unclear who was the first person to start Sssniperwolf's cancelation, but hopefully the YouTuber answers the accusations and learns from her potentially really hurtful comments.