'Black Panther' Actor Tenoch Huerta Has Been Accused of Sexual Assault
Tenoch Huerta, the actor behind Namor in 'Black Panther: Wakanda Forever,' has been accused of sexual assault. What did he do? Details ahead.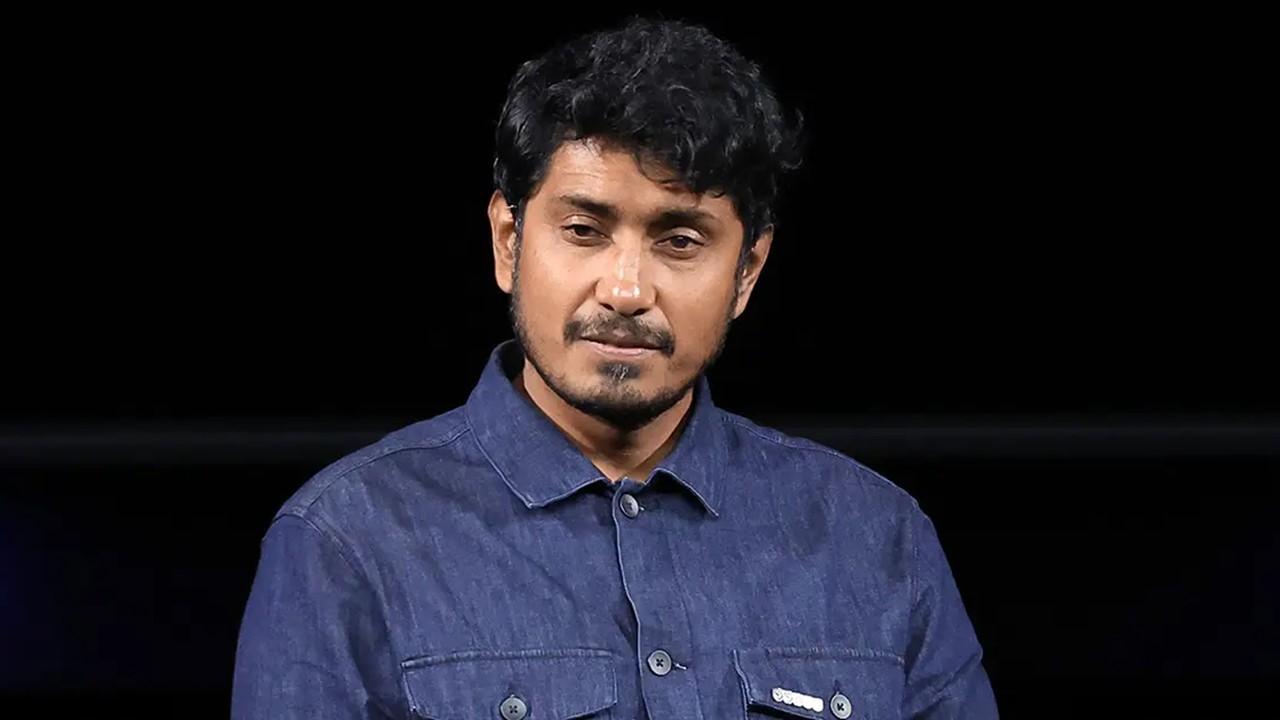 Following a raft of serious accusations against Jonathan Majors, another MCU villain, news recently broke that Tenoch Huerta is also facing serious allegations. Huerta, who played Namor in 2022's Black Panther: Wakanda Forever, received plenty of praise for his performance in that film.
Article continues below advertisement
Now, following news of the allegations, many want to know more about what the actor allegedly did, and whether he has offered any sort of response to the accusations.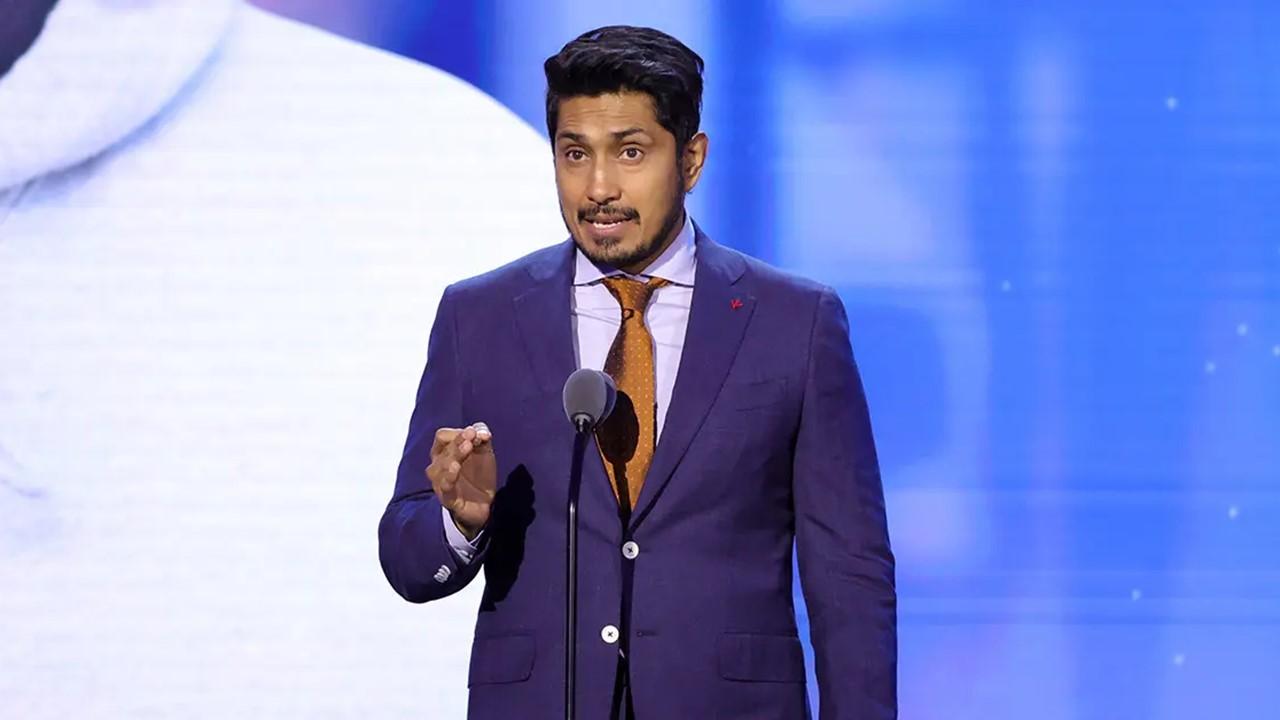 Article continues below advertisement
What did Tenoch Huerta allegedly do?
Tenoch has been accused of sexual assault by Mexican musician and activist Maria Elena Rios. Maria said that Tenoch was a "violent and sexual predator" in a series of posts on twitter in Spanish. She also explained why she had waited until just recently to speak out about him.
"It's very difficult to talk about the emotional abuse and abuse of power of a sexual predator who is loved in the world for playing a movie character like Tenoch Huerta," the tweet read.
"Charming in appearance, the great hallmark of a narcissist and a good helping of victimization," the tweets continued. "'And why didn't you report?' They say those who live in a macho country, where justice is unattainable where they almost kill you and still they don't believe you or justice comes. And no, I don't want to be famous. And no, I don't want money because I know how to work."
Article continues below advertisement
In her tweets, Maria also claims that Poder Prieto, a Mexican anti-racism organization, chose to protect Tenoch when she accused him instead of supporting her.
"I made it very clear to them when I left their group that they protect the violent and sexual predator of Tenoch Huerta and that they did not publish anything about me," Maria said. "They still went to look for me at a concert of hypocrites to avoid scandals for their [Marvel] movie."
In a statement posted to his Instagram story, Tenoch wrote, "A false and completely unsubstantiated accusation about me has spread like wildfire — and I cannot let it go unchallenged any longer."
Article continues below advertisement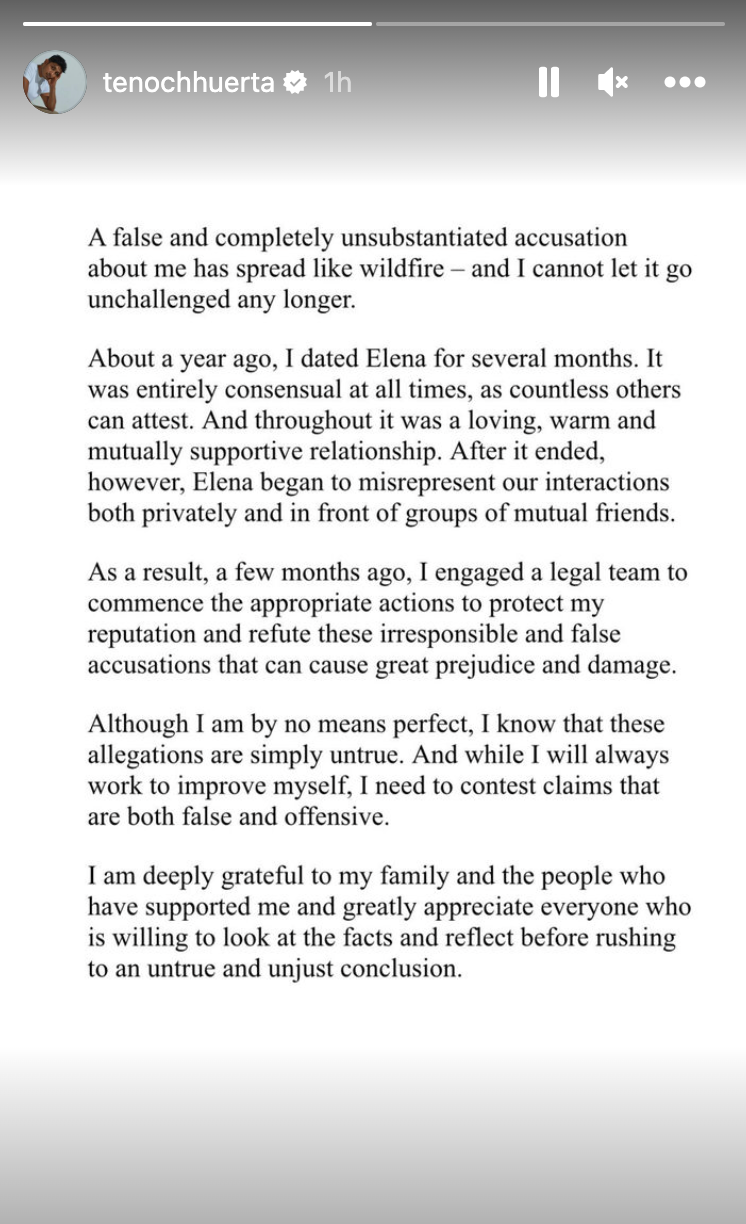 He wrote that he dated Elena for several months and that "it was entirely consensual at all times." He claims that after their relationship ended, Elena "began to misrepresent our interactions both privately and in front of groups of mutual friends." He "engaged a legal team" in order to protect his reputation. "I know that these allegations are simply untrue," his statement continued.
Article continues below advertisement
Marvel has been dealing with another actor facing serious allegations.
In addition to the allegations against Tenoch, Jonathan Majors, an actor that Marvel has staked a great deal on, is also facing allegations that he assaulted multiple victims. The reports are so serious that everyone from Jonathan's agent to his PR agency dropped him as a client, leaving his future as an actor uncertain.
Although it's easy to focus on the implications for one of the biggest franchises in Hollywood history, it's also important to remember the human costs of these allegations. These actors are accused of causing real harm, and their roles in major blockbusters shouldn't shield them from the accountability that may come if the allegations are verified.