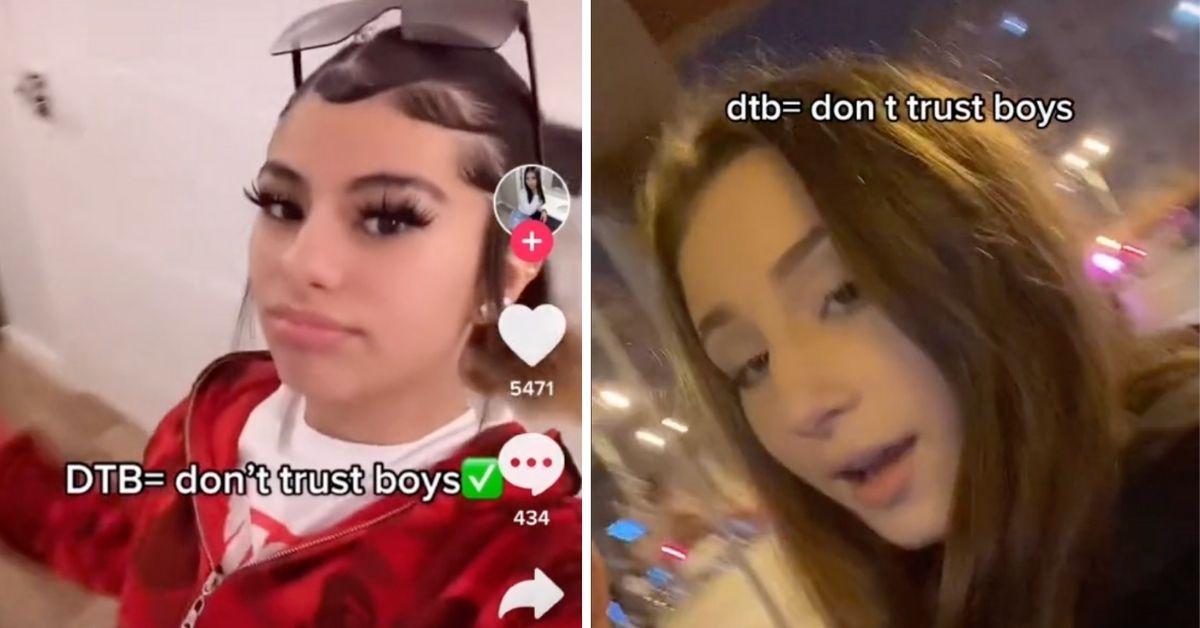 What the Heck Is the DTB Trend on TikTok? Heartbroken Users Are Joining in
New trends and lingo are constantly being thought up on TikTok by its millions of avid users. It's always interesting to log into the app and see what looks like an entirely new language being used right before your eyes — and if you're having trouble keeping up, you're not alone.
Article continues below advertisement
These days, some TikTokers are a bit confused about the latest trend making its rounds. If you don't already know what DTB means, look no further. Here's an explanation of TikTok's latest lingo trend for the heartbroken folks making content lately.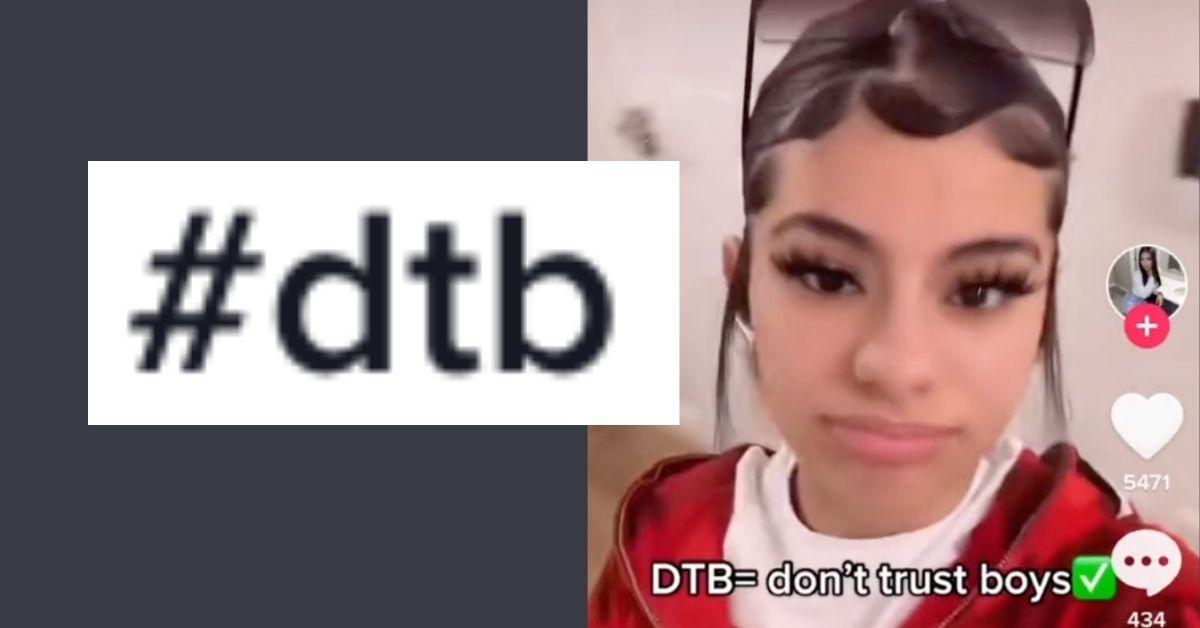 Article continues below advertisement
What does DTB mean on TikTok?
Based on all the TikToks that have gone viral from so far, the acronym DTB is being used by TikTokers with trust issues.
One user named @..yb.better made things super simple for curious viewers by posting a video of herself dancing in front of the DTB acronym with a clear explanation: "DTB = don't trust boys."
Another user, @karinushnuj, posted a playful video on TikTok holding the chin of a young man who viewers can assume is a potential love interest. Instead of kissing the guy, however, she swiftly turns away from his lips with a smirk on her face. Of course, she captions the video with "DTB." The message is loud and clear from many TikTokers: they're not willing to trust the guys in their lives.
Article continues below advertisement
What's the alternate meaning of DTB?
While half of the users posting "DTB" are lamenting about their lack of trust in men, the other half are sending a different message. For some, typically male, users, DTB stands for "Don't trust b---hes." One video posted by a user named @imsmoothcody showcases him venting to the camera about his current romantic situation.
Article continues below advertisement
In the video, he says, "My feelings are not meant to be played with ... If you see I'm starting to like you, and you don't like me, and you know we are never going to be nothing [sic] … then end it, or say something," He added a slew of hashtags to his video, and one of those hashtags is most certainly DTB.
Article continues below advertisement
Another video from @pk.aftermidnight includes a guy staring at the camera with a mask hiding the majority of his face. The block of text onscreen says, "Your chapter in my book is over, but for some reason, I can't flip the page." The song in the background is Olivia Rodrigo's "Traitor," which is a song about a very complicated cheating scenario.
This user has obviously been hurt, because his hashtag section is filled with plenty of sad words and one acronym: "DTB."
There you have it! The "DTB" trend is filling TikTok with stories of heartbreak, betrayal, and mistrust. We hope you won't have to take part, but just incase, now you know how.