Take a Trip to the Eiffel Tower Without Ever Going to Paris in This NSFW Move
TikTok has discovered the Eiffel Tower, and we aren't referring to the majestic structure that tourists flock to Paris to see. Warning: NSFW.
Once again TikTok has "discovered" something that has existed offline for years, and treats it as if it's brand spanking new. Speaking of spanking, if that's what you're into, turns out the Eiffel Tower is more than just a stunning architectural and design feat. It's also a bit of a NSFWorkout.
Article continues below advertisement
If you have the stamina/opportunity, you can involve it in your daily life without leaving the comfort of your own home. One need only find two other consenting adults in order to take a trip to one of the Seven Wonders of the World. So, what is the Eiffel Tower in this regard, and what is TikTok saying about it?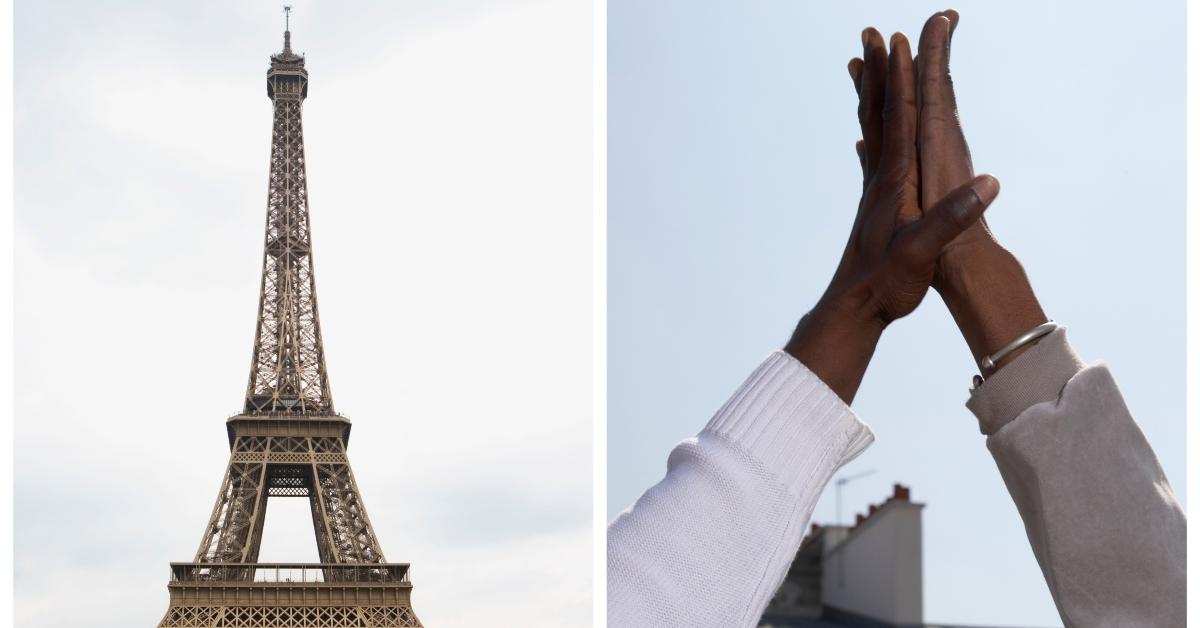 Article continues below advertisement
What does 'Eiffel Tower' mean on TikTok? It's very sassy.
The Eiffel Tower is a sex position that's only structurally sound if at least three people are involved. As sexologist Lilithfoxx told Cosmopolitan, "Of the group sex positions that porn and the media often misrepresent and portray as being accessible or easy for everyone, the Eiffel Tower actually is!" Wow, it sounds as if this Eiffel Tower can be erected much faster than the original. Or, much slower depending on how much time you have.
Logistically, it's pretty simple. "One person is on all fours performing oral on a second person, while being also serviced from behind by a third." And, we don't mean an oral exam. In its earliest stages, the Eiffel Tower involved two men high-fiving each other over the woman between them, but these are modern times. "It can be remixed however you like it. Just ensure that all members' pleasure is prioritized, not just the two creating the top of the tower," added relationship/sex therapist Nikquan Lewis.
Article continues below advertisement
Want to try an Eiffel Tower? We spoke with an expert about how to broach the subject.
Abby Smith is a licensed clinical social worker out of Baltimore, Md. who specializes in sex therapy. We asked her how one should approach their partner about adding the Eiffel Tower to their bedroom. "Consent is the biggest thing," says Abby. It's important to first make sure you and your partner discuss what each one is comfortable with. And this is good advice in general. "I'm usually a fan of using 'I' language," explained Abby. In other words, tell your partner what interests you, then ask if they would be into that as well.
Article continues below advertisement
She suggested saying things like, "'This is why I'm interested in this,' or 'Here's why I think this would be fun.'" Abby also said it's more than fine to be casual about it. Let them know you heard of the Eiffel Tower on TikTok to gauge their reaction. Essentially, you're dipping your toes into these waters to see how to proceed.
Article continues below advertisement
Sex is a sensitive topic that many people hold a lot of shame about, so asking for something that the world might frame as "not normal" could be an issue. First of all, Abby assured us there is no such thing as normal when it comes to sex. Try to banish that outdated concept from your mind. Secondly, Abby has heard it all and suggested one approach this request with confidence. What about this position turns you on?
Also, Abby says find your people. There are a ton of places like "online communities and in-person communities" where these needs and desires can be met. Don't undersell yourself! "That's not good for you," explains Abby. You aren't weird for wanting to do an Eiffel Tower and it certainly isn't a strange conversation to have. Just remember to respect the other person's needs and comfortability as well.