'I Peeled My Orange Today' Is Trending Thanks to a Tear-Jerking TikTok
An emotional breakup text between two women has gone viral on TikTok, which has left many wondering what "I peeled my orange today" means.
The Gist:
An emotional text exchange is going viral on TikTok.
In the exchange, two people discuss their breakup and the fact that one of them always peeled oranges for the other.
The final line of the exchange involves the other person saying that they have learned to peel their own oranges.
Article continues below advertisement
New phrases pop up on TikTok all the time, and often, those phrases are slang that eventually makes their way off of TikTok and out into the world. Sometimes, though, these new phrases are tied to very specific contexts or stories, and that's definitely the case for the phrase "I peeled my orange today."
That phrase is trending because of a specific video on TikTok, and those who haven't seen it want to better understand what the phrase means. As it turns out, the phrase was just one small part of an emotional breakup exchange that has been shared on the platform.
Article continues below advertisement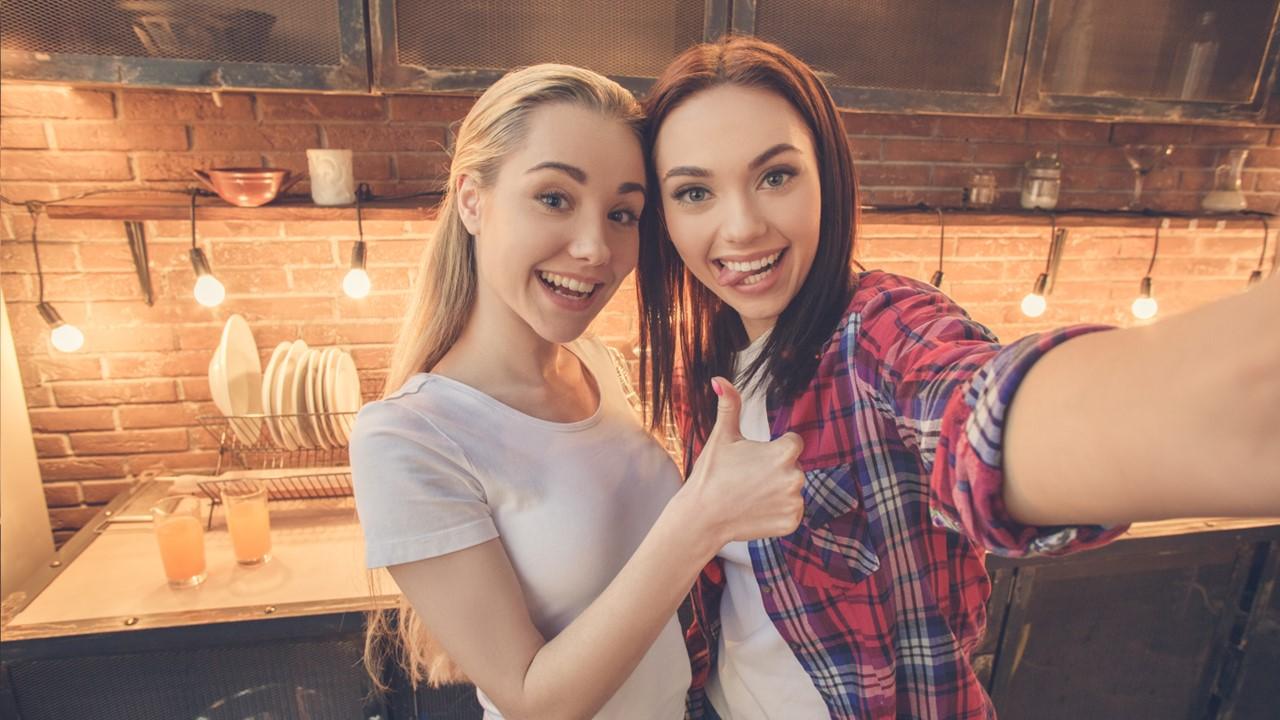 What does 'I peeled my orange today' mean?
The phrase was first used in a TikTok that has been shared by the account @things.i.cant.sen, which is a slideshow that features screenshots of a series of text messages. The conversation is between two people who are known only as Charlotte and Em, and is focused primarily on Charlotte sharing the news that she got a spot at New York University with Em.
Article continues below advertisement
Em tells Charlotte that she is proud of her, but the text messages continue, and eventually make it clear that the two were once a couple. Charlotte is clearly still in love with Em, but Em says that she no longer feels the same way, even though she once did.
Eventually, the two begin to discuss the small gestures that they shared with one another in their relationship, including one where Em would peel Charlotte's oranges for her.
"I miss when you would peel my oranges for me in the morning," Charlotte writes in the text.
"Did you learn how to do it yet," Em responds.
"No, I still get juice all over and stab my nails too deep," Charlotte replies.
"You'll figure it out someday," Em says.
At the very end of the exchange, after they've discussed their feelings for one another, Charlotte sends one final text to Em: "I peeled my orange today."
Article continues below advertisement
The text exchange has TikTok users in tears.
Thanks in part to the potency of that final line, this text exchange has TikTok users in tears, and repeating that closing line to one another. Many people have said they are proud of Charlotte for learning to do it herself, and while it may seem like a small thing, it clearly represents something much bigger for many on the platform.
Peeling your own orange symbolizes the growth that can come from the end of a relationship. It may be sad that Em and Charlotte are no longer together, but this small gesture suggests that Charlotte is learning how to cope with being without Em.