Where Does the Term "Lame-Duck President" Come From?
You probably learned this one back in high school, but we'll refresh your memory if you forgot. Here's what "lame duck" means in politics.
Depending on how plugged-in you are to the current political situation, you may have heard people refer to current U.S. President Donald Trump as a "lame-duck" president. You've probably heard him referred to as several other things, too, (Anderson Cooper's turtle comment comes to mind), but as it turns out, "lame duck" is not actually any kind of insult. It's a totally legit political term, albeit a rather strange one.
Article continues below advertisement
So, what does the term "lame duck" mean in politics? So glad you asked! Here's what we know.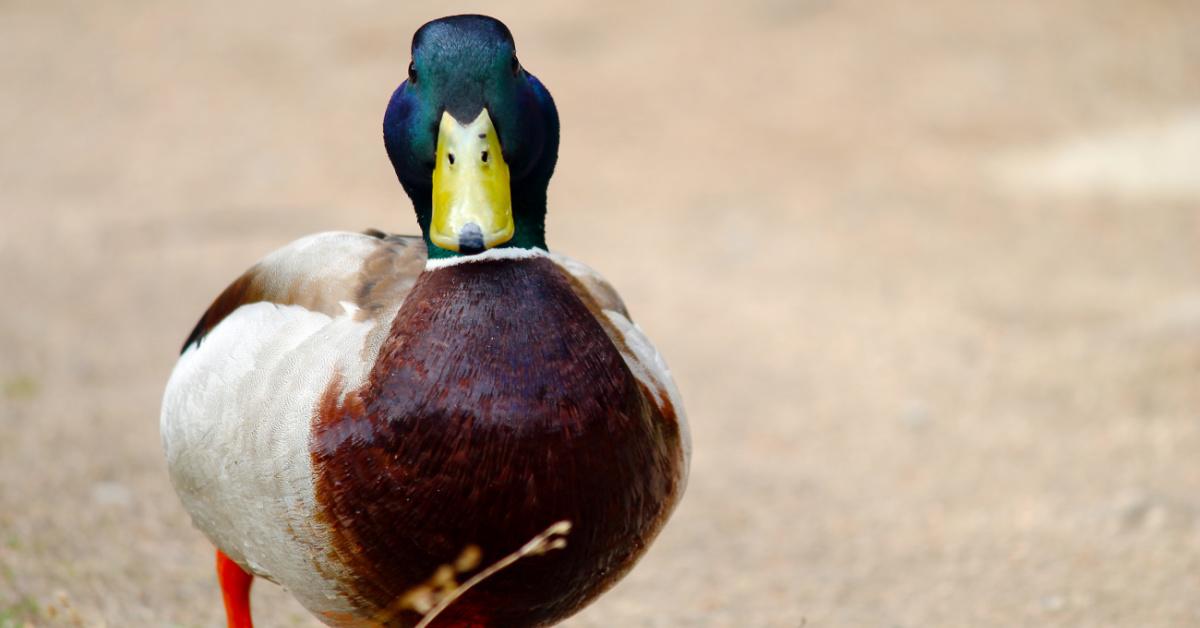 Article continues below advertisement
What does "lame duck" mean in politics?
There's actually a pretty good chance that you learned about lame-duck presidents back in school, but we don't blame you if you forgot. These days, the word "lame" is often used to refer to something that isn't hip or cool (like using the word "hip"). But when it comes to the term "lame duck," "lame" actually refers to the condition of not being able to walk without difficulty (you may have heard it being used when talking about a horse, for instance).
So then, a lame duck is a duck that is unable to keep up with the rest of its flock. As a result, it becomes a target for predators. So what does that mean in terms of politics?
Article continues below advertisement
A lame-duck president is one who is currently in power, but who will be leaving office on the next Inauguration Day. Since Donald Trump lost the 2020 presidential election, he is now a lame-duck president and will be until President-elect Joe Biden is sworn in on Jan. 20, 2021. Then he'll be a former president (you get to keep the title for life).
Article continues below advertisement
Being a lame-duck president comes with its own set of challenges. For one, a lame-duck president is often seen as having less power for the last few months of their presidency as attention is shifted to their incoming replacement. This can make it difficult to get some things done during the last several weeks in office, and is, understandably, pretty frustrating (especially for presidents who prefer to remain the center of attention).
On the other hand, one might argue that being a lame-duck president also has some benefits. Most notably, a lame-duck president may choose to exercise some of their presidential powers without having to worry about what the public will think of them. After all, they've already been voted out (or otherwise reached the end of their presidential term) — what's the worst that could happen? (We're not hoping to find out, BTW!)
Article continues below advertisement
Previous presidents have used their lame-duck period to carry out last-minute pardons, and so many assume that Trump may do the same. In fact, there may even be a chance that he tries to pardon himself (though if he does manage to do so, it's worth noting that presidential pardons only apply to federal crimes).
Anyway, we hope that clarifies things for anyone wondering why people have suddenly started talking about waterfowl in the news! Now we just have to sit back and watch to see what the most recent lame duck does.