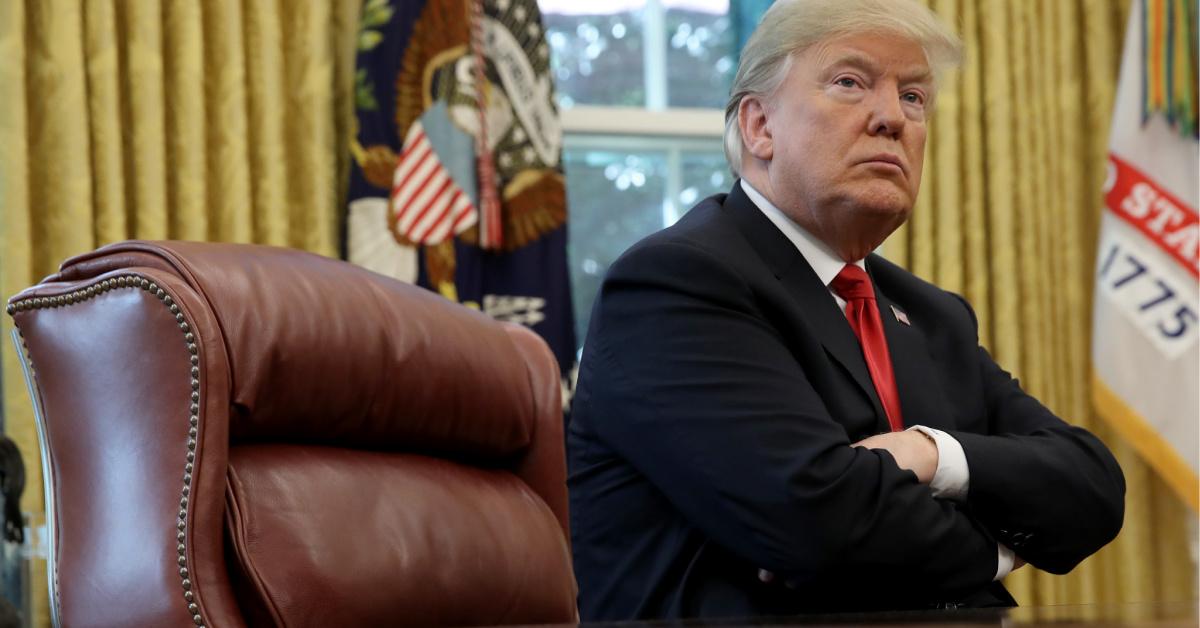 So, What Happens if a President Refuses to Leave Office After Losing an Election?
Donald Trump has said he'll "have to see" whether he'd accept a loss in the 2020 election. Could he refuse to leave office? What happens if he does?
If you happened to catch the recent interview Fox News' Chris Wallace did with President Donald Trump, then you already know there are several parts of it that are causing some raised eyebrows. Throughout the interview, the president made false claims, attacked Joe Biden, and bragged about his own intelligence — in other words, it was a pretty typical interview for him (except for the fact that, in several instances, Chris Wallace called the president out on his false claims).
Article continues below advertisement
While there are plenty of notable moments in the interview, one of Trump's answers has left people really scratching their heads. When Chris Wallace asked, "Can you give a direct answer that you will accept the election?" (referring to the upcoming election), Trump didn't give a straight answer. "I have to see," he said. "I have to see. No, I'm not going to just say yes. I'm not going to say no, and I didn't last time either." So... what happens if the president refuses to leave office?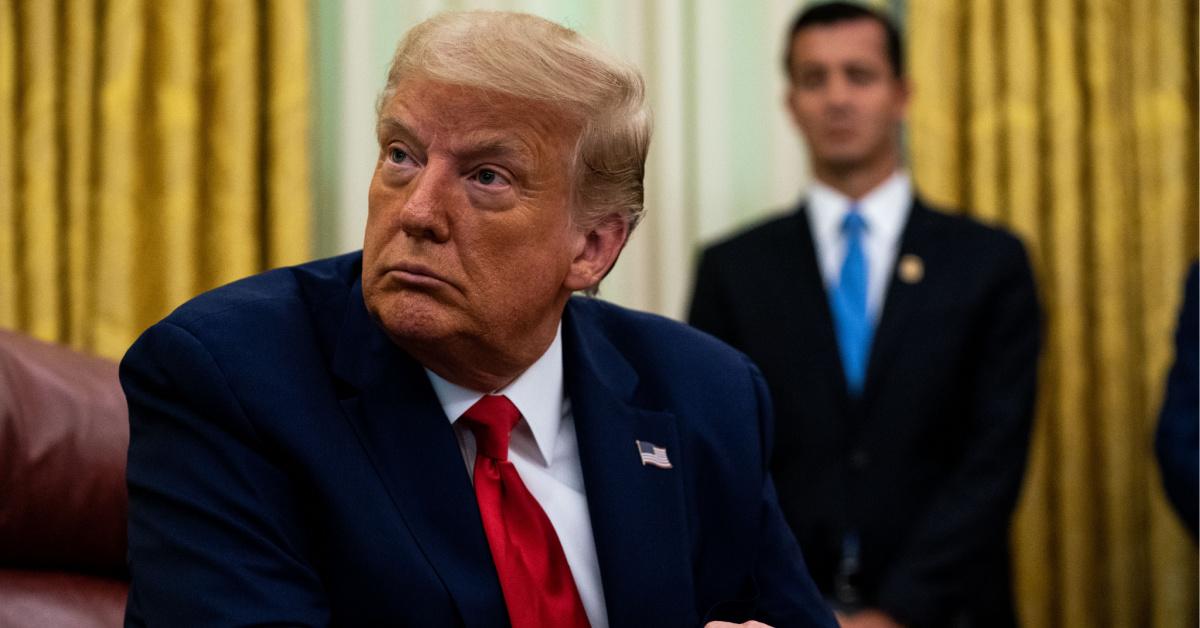 Article continues below advertisement
What happens if the president refuses to leave office?
When it comes to the issue of the president refusing to leave office after they've been ousted by an election, we're kind of in uncharted territory. Obviously, that hasn't happened before. Throughout history, former presidents — even those who have been voted out after a single term — have handed over the Oval Office without resistance. There's even a nice tradition of former presidents leaving a handwritten letter for the incoming commander in chief.
But Donald Trump's presidency hasn't exactly adhered to tradition, and so people wonder what he might do if he does not win the 2020 presidential election — a result that seems increasingly more likely according to the polls (which Trump calls "fake polls," because of course he does). Could a president theoretically refuse to leave the Oval Office? And if they did, what would happen next?
Article continues below advertisement
First of all, sure. A former president could refuse to leave the White House on Jan. 20. But that's the thing — they'd already be a former president. The 20th Amendment to the U.S. Constitution says that the president's and vice president's terms "shall end at noon on the 20th day of January […] and the terms of their successors shall then begin." So, if a U.S. president is unseated in an election and they refuse to leave the office on Jan. 20, they're officially squatting.
Article continues below advertisement
If Donald Trump loses the 2020 election, he will immediately and automatically lose his constitutional power on Inauguration Day in 2021, meaning he will no longer have any authority over the U.S. Secret Service or any other federal agents. In fact, it will be those agents' job to protect the new president, which could mean escorting Trump out of the White House.
Of course, an action being illegal does not necessarily prevent people from performing it. Trump would not legally be the president if he loses the 2020 election, and he would not legally have any power after the end of his term. But Trump isn't exactly known for playing by the rules, so it's difficult to say with 100 percent confidence that he wouldn't make an attempt to outstay his welcome.
Article continues below advertisement
However, we should also point out that although Trump has hinted that he may not accept the results of an election that he loses, he has also gone on record saying the opposite. "Certainly, if I don't win, I don't win," he told Fox News' Harris Faulkner in June. He continued, saying: "You go on, do other things."
Article continues below advertisement
Although Trump has often appeared to joke about running for a third term or simply refusing to leave office, the reality is that he won't have much choice if he does lose the 2020 election — especially if he loses by a large margin and his (likely inevitable) claims of fraud are easy to discount and disprove.
If you want to be a part of Donald Trump leaving the White House — or in keeping him there for another term — be sure you've registered to vote!