Paul Hollywood Called a Slice of Cake "Moreish" and Everyone Outside of the U.K. Was Confused
What in the world does "moreish" mean? In an episode of 'Great British Bake Off' Paul Hollywood called a slice of cake moreish and we need answers.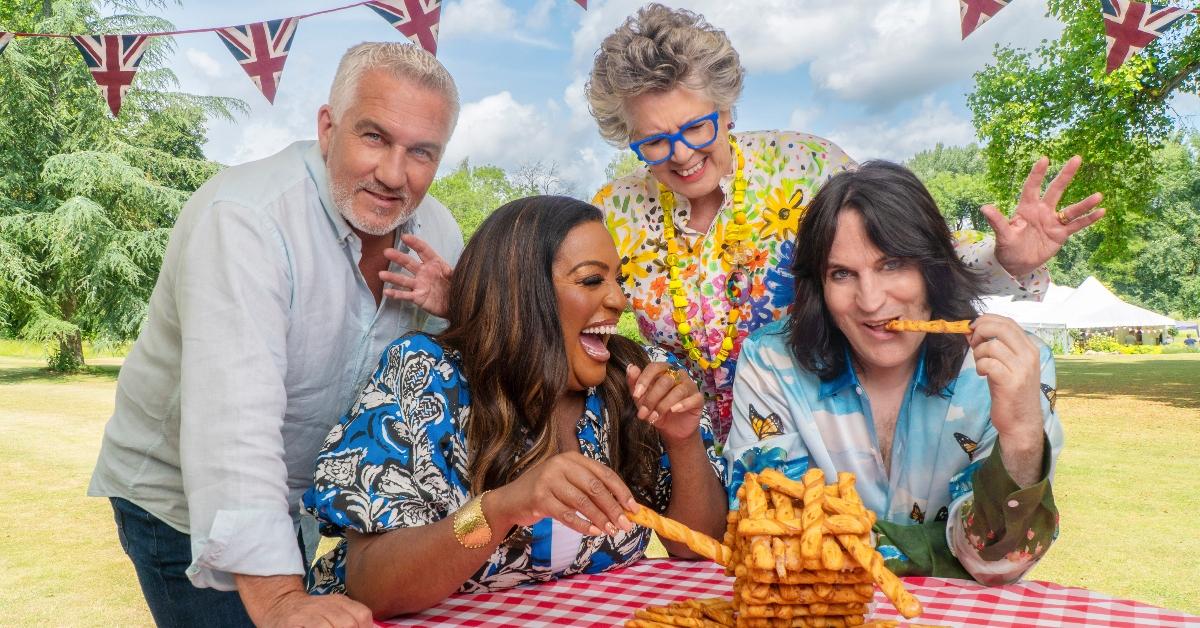 The Gist:
In Episode 1 of Collection 11 of the Great British Bake Off, Paul Hollywood called a slice of cake "moreish."
This is a compliment that means he wants more of it.
Paul has used this word before.
Article continues below advertisement
Collection 11 of Great British Bake Off is off to an excellent start, with a new host and a new to us word. The show has seen so man ups and downs. With disastrous country-themed weeks, rotating hosts, and a COVID-19 related break, things have certainly been tense in the tent. Fans of the show are more than ready to settle in with new host Alison Hammond and really can't handle any more change.
This might be why Paul Hollywood's use of a newish vocabulary word really threw some viewers for a loop. Clearly we can't know all the words that are available in the world, but there are usually ways to parse out what a previously unknown expression is conveying. All this to say, what does "moreish" mean and is it a good thing?
Article continues below advertisement
What made Paul Hollywood call something "moreish" and what does it mean?
Cake Week is the best week on the Great British Bake Off. This is where the contestants get to really show off their creativity and knowledge of flavor. As Paul likes to say, be careful about focusing on style over substance. A pretty cake can only take a person so far. Something may look good enough to eat but in the tent, it's all about what's happening on the inside. We love a dessert that cares about its mental health!
Article continues below advertisement
For their Signature Challenge, the contestants are tasked with making a vertical layer cake. Who could have predicted that a cooking show that has been on since 2010 could still surprise us? Basically a vertical cake is exactly how it sounds, the layers run up and down not horizontally. Honestly, this feels more like a technical challenge and it's kind of a big swing to kick things off.
The baker who impressed Paul Hollywood so much that a wild compliment fell from his mouth, is Dan Cazador. His rhubarb and custard cake was made from rhubarb he sourced from his own garden. Could that be his secret? For Paul, it was the pleasing combination of both key ingredients. "With with creme pat and the rhubarb, the slice is quite moreish," said Paul. Everyone looked pleased so this can't be a bad thing.
Article continues below advertisement
Calling something moreish is a compliment!
I've always been taught that you should never use a word in the definition of said word, but in the case of moreish I'm gonna let this go. According to Cambridge Dictionary in relation to food, moreish refers to something that has a very pleasant taste and therefore you want to eat more of it.
This is the first time I can recall hearing Paul use the word moreish on the show, but it's certainly not the first time he has ever used it to describe a yummy treat. In February 2022, he uploaded a peanut butter cookie recipe to his YouTube channel and felt compelled to describe the recipe as such. "These are my favorite things," he said, "very moreish." There you have it! Start working it into your vernacular because in this case, less isn't moreish.