Spotify Unveils an "Audio Aura" Feature for Its Annual Wrapped Experience
Spotify Wrapped is here, and users are observing their listening habits. Users can also learn about their "audio aura" — what does that mean?
Everyone's favorite annual Spotify roundup is finally here: Spotify Wrapped! Spotify Wrapped arrives on the first day of December, and every year, music lovers worldwide look back on and share their listening habits for all to see on social media.
From observing your top artists, songs, genres, and podcasts to the total number of minutes you streamed music this year, the end-of-the-year event is always exciting and nostalgic.
Article continues below advertisement
In addition to the usual categories, the 2021 Wrapped experience also introduces several new features, including "2021: The Movie," "Playing Cards," "2021 Wrapped Blend," and your "Audio Aura."
Though all of these new additions seem interesting, the one that stands out the most to us is the "Audio Aura" — what is it? Let's find out!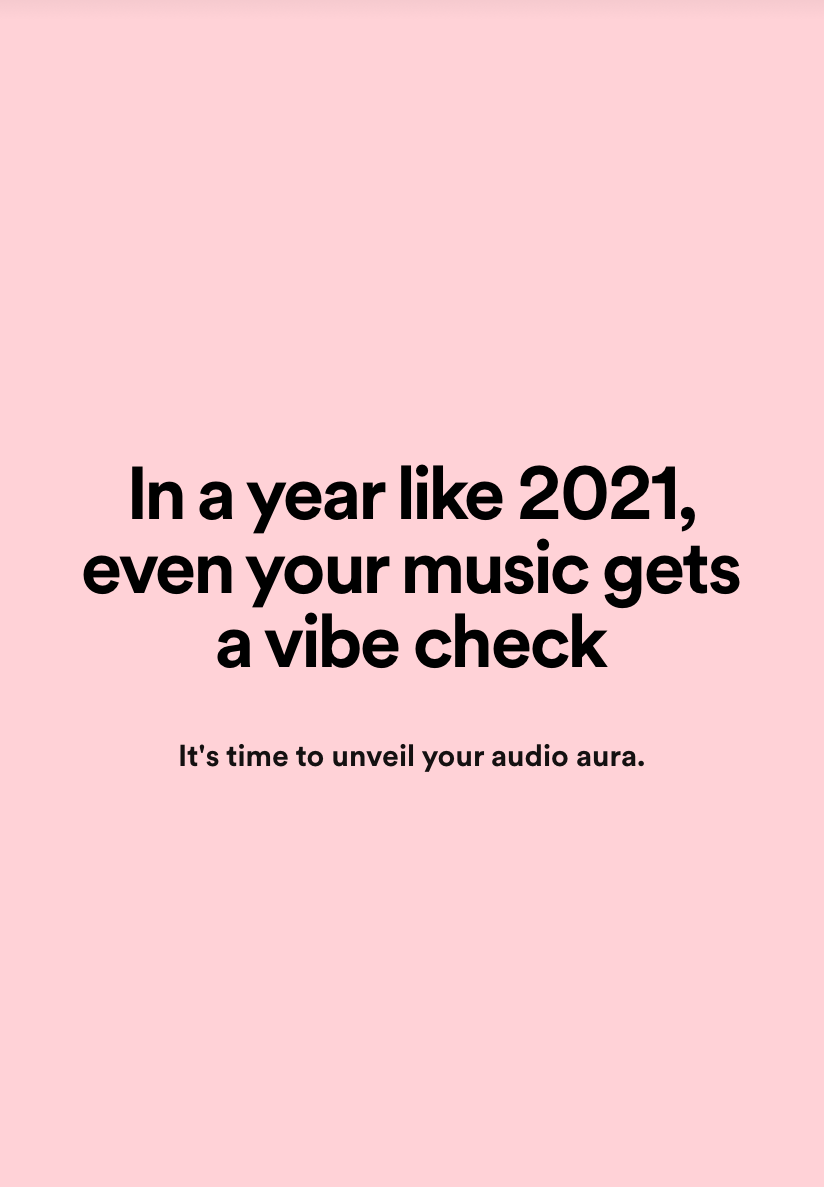 Article continues below advertisement
What does the Spotify Wrapped "Audio Aura" feature mean?
When scrolling through your personalized Spotify Wrapped story, you'll notice one slide reads, "In a year like 2021, even your music gets a vibe check. It's time to unveil your audio aura."
For this year's Wrapped experience, Spotify collaborated with Mystic Michaela — an aura reader and host of the Know Your Aura with Mystic Michaela podcast — to create the unique feature.
Before we figure out what the "Audio Aura" is, we first need to understand the meaning of an aura. Per Healthline, "Your aura is 'seen' as a luminous body that surrounds your physical one. Each layer — and any problems in them — surround your body in a net of energy."
The outlet adds, "One way to think of auras is as the 'energy' someone around you emits. Some people make you nervous — others relax you. This, in some ways, could be seen as a reaction to the energy they radiate."
Article continues below advertisement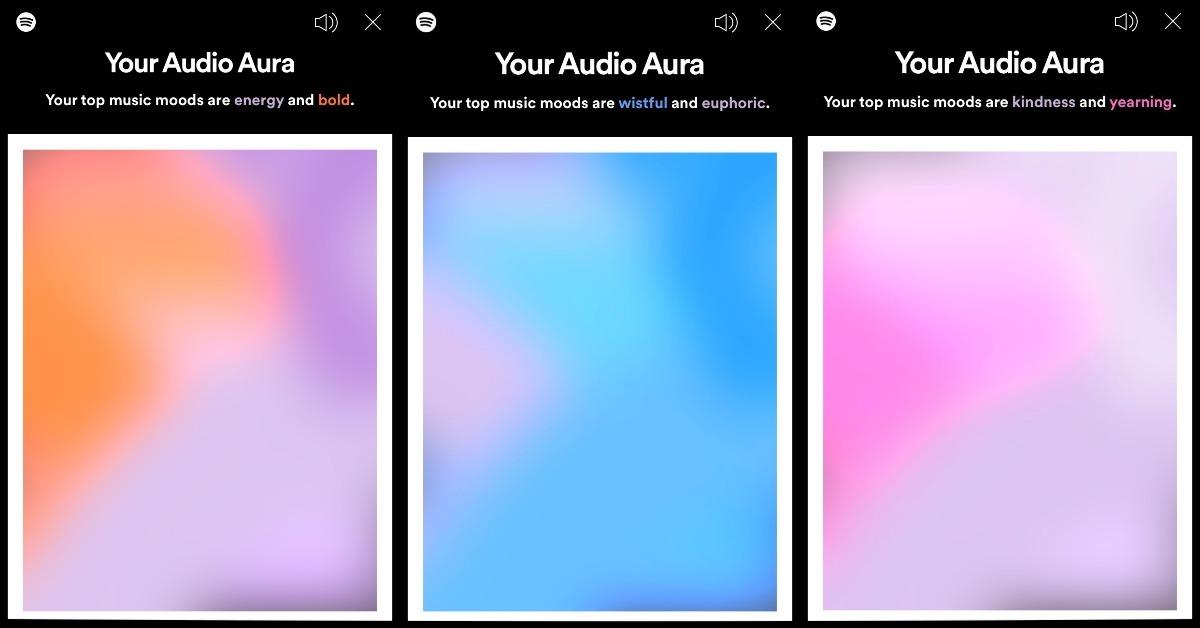 For Spotify Wrapped, the streaming service and Mystic Michaela teamed up to create an aura spectrum. Together, they assign different colors to the six mood categories: happiness, sadness, disgust, fear, surprise, and anger. This year, each user receives two audio moods that best describe their listening habits, and, as seen above, the final result reveals a swirly canvas of color.
Spotify describes the moods and their matching hues that may come up in your "Audio Aura." Here's what they say:
Article continues below advertisement
Purple: This aura color pairs well with passionate music listeners. Purple auras tune in to get amped up, entertained, and moving while they navigate the twists and turns of their day.
Green: Calm, analytical, and introspective are the traits that describe a green aura. These listeners gravitate toward complex music to tame their fast-moving minds.
Pink: Often described as the hopeless romantics of the aura spectrum, pinks view the world with a sense of optimistic, childlike wonder.
Orange: Oranges are the rebellious and bold type. They share a need for high-energy, confidence-boosting sounds.
Yellow: Yellows like their music to align them to the goals of their day, fueling their need for focus, motivation, and self improvement all while reducing any nerves that could get in the way.
Blue: Blues are wistful or emotional, and this hue reflects listeners who seek out music to feel their feelings out loud.
Article continues below advertisement
The feature is great if you are eager to learn more about yourself and see who you really are as music-enjoying individual. Also, it is a creative and fascinating way to begin those inward conversations.
We hope you are happy with your 2021 Spotify Wrapped results and enjoy discovering your "Audio Aura." Happy holidays!