What Does the Arm Thing on TikTok Mean? It's a New Trend
The arm thing on TikTok is a new trend where people put two fingers on their arm. But people are really confused about what it means.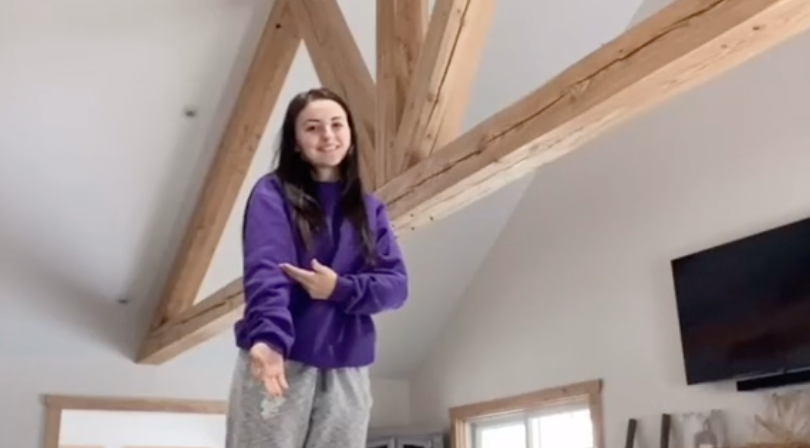 Another day, another TikTok trend. Although this time, it's a little confusing. In this latest one, TikTokers are using their index and middle fingers to point to their arm. That's literally it.
Already, there are tons of explanations going around and some of them are a little out there. Things like drugs, basketball, and French references have been said to be a part of this trend, but it's actually none of that.
Article continues below advertisement
If you don't get it, don't worry, you're not the only one. So many trends come and go it can be difficult to keep up with it all. But that's where we come in. Taking this trend at face value may be the best way to understand it.
What is the arm thing on TikTok?
This arm thing on TikTok is where people place two of their fingers on one of their arms. It looks as if the person is taking their pulse as they hold out their arm toward the camera. Users look directly into the camera as the audio of "Hayloft" by Mother Mother plays over their videos. These videos don't typically feature anyone talking or lip-syncing the words, but there is text on the screen.
Article continues below advertisement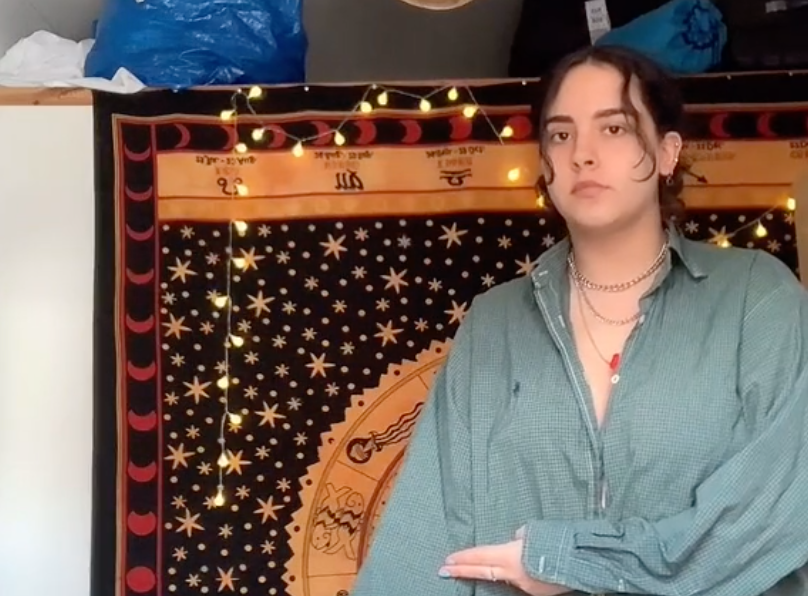 People have been using this trend to talk about a bunch of different topics, but it's typically used when TikTokers are explaining things about themselves or their lives. They are typically made up of two clips and it's in the second clip that users place their fingers on their arm.
One TikTok show's someone's mom. The text explains that she rejected a famous football player 25 years ago. The caption explains that this young woman's mom won't give up the name of the football player. Then, the video cuts to the young woman, the daughter of the mom in the first clip, with her fingers on her arm, and the text explains that she will forever wonder who could have been her famous dad.
Article continues below advertisement
What does the arm thing on TikTok mean?
The arm thing on TikTok is all about a big reveal. Watch a ton of these clips and you'll see that there's usually a big reveal in the second half. It's all about being real and open with your followers and revealing something about yourself that (potentially) gets your heart beating faster (hence the fingers on the arm, maybe?).
Article continues below advertisement
The fingers on the arm thing hasn't exactly been explained, but lots of people are saying it's about someone showing their true nature. This pose is a part of the Built Different trend where people talk about how they are "built different" from other people and, in certain ways, better than others.
But the arm thing has evolved past that. People are also using it to poke fun at personal situations or things they deal with on a regular basis. In one TikTok a user says, "Me walking around all day with a god complex," and then when it cuts to them pointing to their arm, the text says, "My inferiority complex." In another TikTok, a user says she finally has time for a TikTok trend only to reveal that this arm trend is what she's doing.
Most people seem to use the trend to reveal something about their "true nature," which might be the reason they point to a place on their bodies usually associated with veins and blood. It could also have to do with a truth that makes your heart beat faster. The meaning is fairly vast and unclear, but it's certainly gaining in popularity!