Vanish Mode Has Arrived on Instagram, and Some People Are Not Too Thrilled About It
Vanish Mode allows you to send disappearing messages via Instagram chat. Here's what you need to know about the feature, including how to turn it off.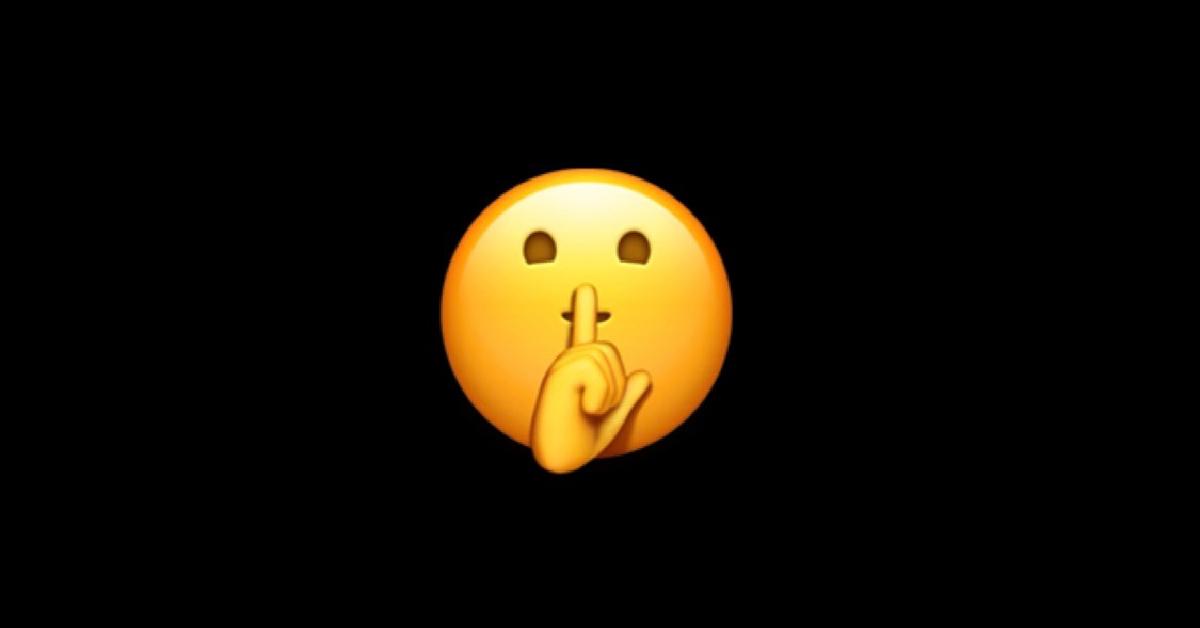 Depending on how old you are, you might remember sending notes to your friends at school. It was a whole thing — you had to write the note, fold it into a very complicated shape, then figure out how to deliver it without getting busted by the grownups. And, naturally, there were times when the information contained in the note was of the utmost secrecy. If that was the case, you told the recipient to destroy the missive as soon as they were done reading it.
Article continues below advertisement
Vanish mode on Instagram is basically the 21st-century version of this, and the popular photo- and video-sharing app is far from the first to implement it. In fact, it's one of the last — disappearing messages was basically Snapchat's whole thing way back when it first came on the scene in 2011. Now that Instagram has joined the secret message party, here's what you need to know.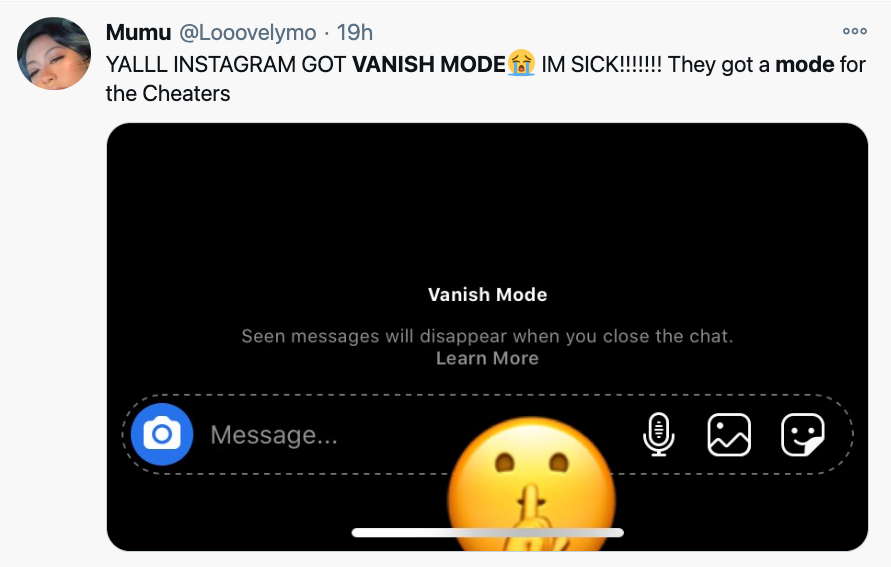 Article continues below advertisement
What does Vanish Mode mean on Instagram?
You probably already know that Facebook owns Instagram, and you may also have noticed that recently, the functionality of your Facebook Messenger messages and your Instagram DMs have been combined. Facebook rolled out this update earlier in 2020 and it has definitely made some people's lives a lot easier.
Thanks to the update, you can now access all of your convos in one place (either Messenger or IG Chat) without having to switch between the two apps. There are also a bunch of other new features. For instance, you can now change the color of your Instagram DMs and send Selfie Stickers. While those are both pretty nifty, Vanish Mode is definitely the feature that most people are talking about.
Article continues below advertisement
Basically, turning on Vanish Mode on Instagram allows you to send messages that will self-destruct after everyone in the message thread has seen them. (Don't worry — they won't blow up your phone, or anything. They'll just, you know, vanish.) You can use Vanish Mode for text-based chat messages or for photos, GIFs, and videos.
Article continues below advertisement
Here's how to send messages using Vanish Mode on Instagram (and how to turn it off).
In order to turn on Vanish Mode, simply navigate to your Instagram DMs (after updating to the new messaging experience) and tap on the person to whom you want to send your sneaky message. Then, swipe up on the screen to enable Vanish Mode. You kind of have to swipe up and then hold it for a second, but as soon as you see the "Shhh" smiley face icons drift across the screen, you're good.
Compose your message, then send. As soon as it's viewed by your recipient (or by everyone in the group if it's a group message), the message will magically disappear. You can turn off Vanish Mode by tapping the "Turn Off Vanish Mode" button at the top of the message screen.
Article continues below advertisement