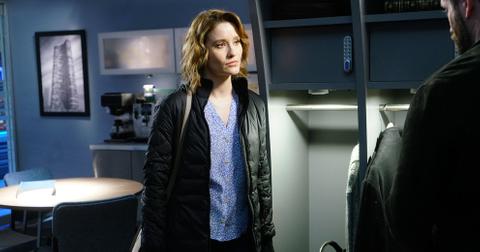 Ava's Exit on 'Chicago Med' Was Shockingly Dark and Downright Disturbing
By Allison Cacich
When it was announced that Chicago Med actors Colin Donnell and Norma Kuhling would not be returning to the show for its fifth season, fans were confused as to why the writers didn't wrap up their characters' storylines in the Season 4 finale.
In fact, Drs. Connor Rhodes and Ava Bekker were entangled in a pretty major cliffhanger that unraveled in a truly shocking manner on the Sept. 25 premiere.
What happened to Ava on Chicago Med?
As viewers know, the relationship between Ava and Connor deteriorated after the latter's father, Cornelius, alleged that his son's girlfriend slept with him in an effort to persuade the wealthy businessman to fund Connor's hybrid OR.