Cree Campbell of 'Growing up Hip Hop' Talks Tee Tee Drama — "We're at a Cordial Place" (EXCLUSIVE)
'Growing up Hip-Hop' star Cree Campbell spoke exclusively with 'Distractify' to discuss drama with Tahira "Tee Tee" Francis, beef with Sakoya Wynter, and more.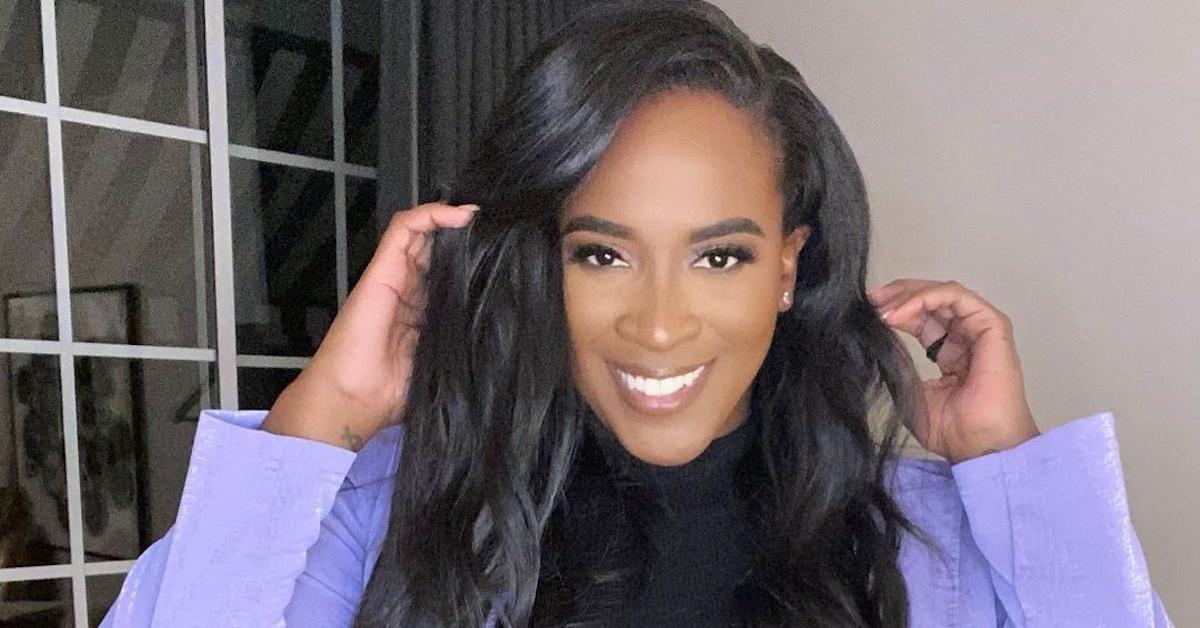 Admittedly, Season 7 of WEtv's hit show Growing up Hip Hop has been filled with drama. Each week, the show dives into the lives of actors, entrepreneurs, and aspiring musicians with ties to some of hip-hop's royalty.
Bringing together different personalities can create a tense environment, but no one expected for things to hit a new low. Unfortunately, Cree Campbell has found herself receiving major heat on and off the show.
Article continues below advertisement
Cree has sustained a close friendship with Savannah Jordan. As a result, whenever Savannah finds herself in drama, Cree is not too far behind. From issues with Tahira "Tee Tee" Harris to a near violent blow-up with newcomer Sakoya Wynter, Cree has become a major topic of discussion. However, in an exclusive interview, the businesswoman shared that there are things that the public is not quite privy to.
Cree spoke exclusively with Distractify to explain what happened between her and Tee Tee, issues with Sakoya, and her future with the franchise. Here's what we learned.
Article continues below advertisement
Cree Campbell shared that she and Tee Tee are now cordial and admitted that their issues stemmed from a misunderstanding in Season 6.
Upon Cree's first season on Growing up Hip Hop, the 31-year-old was considered to be a fan favorite. Most fans loved her personality and admired her honesty about issues with her father, hip-hop icon Uncle Luke.
Unfortunately, things turned left as fans started to feel that Cree was spreading rumors about Tee Tee and her fiancée, Shawn. For folks out of the loop, Egypt Criss, Pepa Denton, and Aunt Dawn concocted a rumor about Shawn allegedly cheating on Tee Tee. The rumor grew legs and became a hot topic between the cast.
Article continues below advertisement
Once Cree found out about the rumor, she discussed it with Savannah, and word got back to Tee Tee. Tee Tee, who once hired Cree to be her wedding planner, instantly fired her after learning about her part in the rumor. Cree then felt that Tee Tee was speaking ill of her business.
After a girls night gone wrong, it appeared that all hope of the ladies patching things up was lost; however, Cree shared with us that she and Tee Tee are in a cordial space.
Article continues below advertisement
"We're just at a point where it's like, 'listen, let's just be cordial,'" Cree exclusively told Distractify. "Let's just move past that and be cordial. Because it's never ... you're not going to understand where I'm coming from. And you're not trying to even understand at all what I'm trying to tell you. So I said, 'You know what, let's move past it.'"
Article continues below advertisement
Cree also went on to share that calling Tee Tee a bully was "a bit of a stretch," and that their issue was simply due to "miscommunication." She also shared that coming to Tee Tee with rumors when she barely knew her felt weird to do at the time, but "in the future, she will speak directly to Tee Tee if anything comes up."
Cree Campbell and Sakoya Wynter's beef appears to be ongoing.
Viewers clutched their pearls during Season 6 as Sakoya and Tanice Simmons exchanged words at the music showcase. The cast clearly took sides in the disagreement, with many people, including Cree, criticizing Sakoya.
The beef has spilled over into Season 7, with Cree and Sakoya nearly coming to blows at Twist's party. What may have seemed like Cree attacking Sakoya for no reason turns out to have been the result of crafty editing by producers.
Article continues below advertisement
Cree explained that the ladies exchanged words with one another, but she had no intentions of bullying her. Things went left once Sakoya made a comment about Cree not being able to have children, which was edited out by production.
Article continues below advertisement
"Nobody saw the emotion," Cree told us. "Don't talk about me not having children. It's hard to tell America to watch a reality show and listen to these things, because they weren't there. They're just gonna see the commotion and be like, 'Why did you just go crazy?' But these are the reasons why I went crazy."
Article continues below advertisement
"You can hear production literally screaming, 'Tiny, no! Tiny, no!' when I was by the pool table," Cree continued. "They blurred her mother out, because her mother was running up to fight me. And she also had a friend there that wasn't a part of production."
Cree explained that she later called out production for not airing footage of Sakoya's mom trying to attack her. She also questioned whether that decision was made due to Tiny's friendship with Pepa and the production team.
Even worse, Cree revealed that, as the cast was leaving the scene, "Sakoya screamed, 'Those two girls …They're just mad at me because I'm beautiful and I'm light-skinned.'" Hence why Cree brought up claims of colorism.
Due to the drama, production editing out specific scenes, and blatant favoritism, Cree has decided that she will only return for another season if "she's not required to film with specific people."
Article continues below advertisement
It's safe to say that shady practices may be going on behind the scenes, but Cree is content separating herself from the drama. Aside from operating three businesses (Inspire Recovery, an outpatient post-surgery concierge agency; Inspire Agency, an event planning and brand activation agency; and Faith in Motion 33, an activewear line co-owned with her mother and sister, pop star Teenear), Cree has set her sights on the movie industry. Cree will be starring in the film Secret Society Part 2, which will be featured on Amazon Prime Video.
With more Growing up Hip Hop episodes to come, it's safe to assume that the drama is far from over — and judging by the teaser for the next episode, the girls will remain at each other's throats.
Catch new episodes of Growing up Hip Hop Thursdays at 9 p.m. EST on WEtv.