It Seems Like Everyone Was Obsessed With HQ Trivia at Some Point — so What Happened to It?
HQ Trivia was an app phenomenon, and it seemed like everyone was playing it at one point, but what happened to the game's popularity?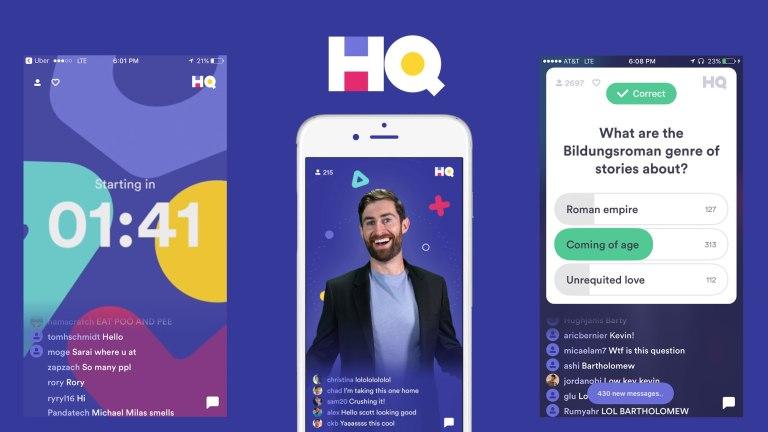 HQ Trivia was an amazing premise: Allow regular schmoes and schmoettes from all over the world the opportunity to participate in their own random knowledge game show, with multiple choice selections, for a chance to win big cash prizes. There's no need to submit an application and wait months for producers to get back to you. There's no need to wear the outfit your mom thinks you look just swell in either. Millions of people played wherever they were.
So what happened to the app?
Article continues below advertisement
Is HQ Trivia still around?
It's not like you can't download the app, you totally can, there just aren't any live games to play on it.
The company's been through the ringer as of late and has struggled to maintain appealing. It was rebranded to HQ Trivia & Words, still featuring hosts who read the questions live, right on your phone screen promising legitimate cash prizes.
I think myself, along with most people, were immediately struck by how big the winnings were, sometimes the game offered up to $50,000!
However, like pretty much everything in life, there was a catch. HQ Trivia would split the pot with multiple winners. Which meant that sure, you could've gotten a piece of a $50,000 pie — but depending on how many people who also won, you split that prize with them. That doesn't sound like too bad of a deal when you consider there were some special circumstance games that had a single winner take home $25,000.
Article continues below advertisement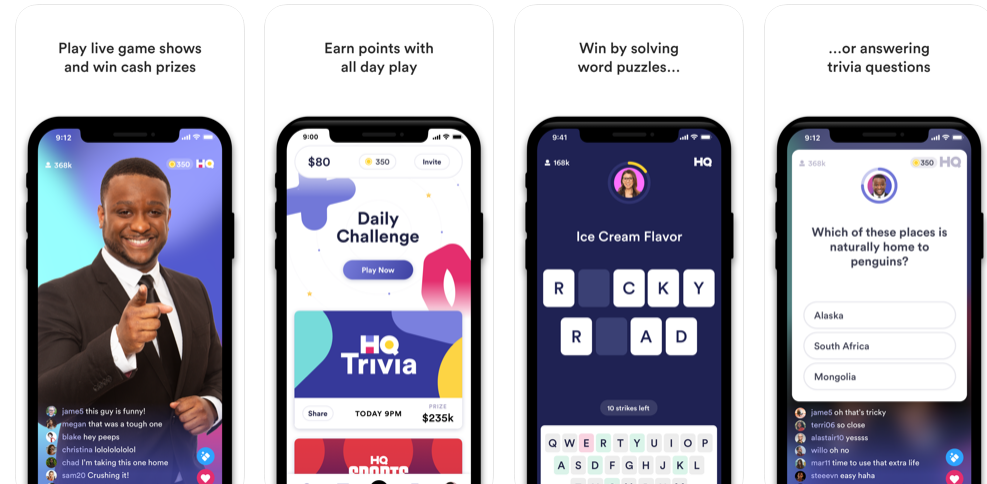 Then there was the instance where one $50,000 pot was split among 6 players, resulting in an $8,333 jackpot for each. Not bad for just ticking a few boxes on a phone for a few minutes after clicking a notification on your smartphone.
Here's the thing though: When many people first started playing the game, they thought they were going to be eligible for the entire cash prize. Which seems like an awful lot of money for an app to pay out if there were multiple winners. But still, dream big, right?
Article continues below advertisement
The allure of waiting for the game to go live at a certain time every day seemed to wear off. No more crowding in the lunch room with your fellow office workers trying to make it to the end. No more planning that Costco cruise ship vacation with your significant other after actually answering every question successfully, only to find out that you made a measly $13.19 because there were a bunch of other losers who knew the answers to those questions too.
Article continues below advertisement
This kind of soured the experience for many players, and/or maybe the "allure" of a new app and cultural phenomenon fading out had something to do with the app's downfall. It's still pretty popular, but love for the app certainly waned in a short amount of time.
In 2018, from January to June, HQ Trivia garnered a whopping 10.2 million downloads. The following year during the same time frame, 927,000 folks downloaded the app.
Article continues below advertisement
That's almost a 91-percent drop in user activity, but the app is still going strong and offering different ways for people to earn money. This dip in popularity had some real implications for the app's staff, in July 2019, some 20 percent of the application's staff was laid off.
Although the game is still available at the app store, it's on its last legs and won't be around for much longer.
A series of business deals that were supposed to keep the company afloat after the app's team was struggling to stay profitable ultimately fell through. It didn't help either that in December 2018, one of the company's co-founders, Colin Kroll, died of a drug overdose, which caused an internal whirlwind within HQ's team.
Article continues below advertisement

Article continues below advertisement
Current CEO Rus Yusupov sent an email to employees informing them of the bad news: "lead investors are no longer willing to fund the company, and so effective today, HQ will cease operations and move to dissolution."
Although the fickle world of tech startups is nothing new, it's always shocking to see just how high the highs were for HQ Trivia and how quickly the company's fortunes faded in a matter of a few fiscal quarters.
Well, it's nothing that fans of Silicon Valley aren't familiar with. Or, you know, people who actually work in Silicon Valley, or most digital platforms, really.
Are you personally upset that the game is gone? Will you be giving it a final download for old time's sake? Or are you too busy drinking apple juice through your nose on TikTok?