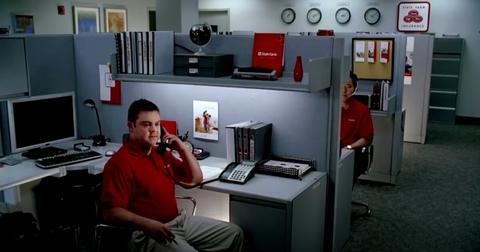 The OG "Jake from State Farm" Is Alive and Well, People
By Allison Cacich
As always, the Super Bowl commercials received just as much attention as the big game itself, but only a few 2020 ads really lit up social media. One of them was State Farm's 30-second spot, which put a new twist on an old classic.
What happened to Jake from State Farm?
Back in 2011, the company hit the jackpot with their "Jake from State Farm" commercial, featuring an actual agent who worked for the insurance provider at the time. The ad begins with a wife coming down the stairs in the middle of the night to discover her husband on the phone.
Here's how insurance agent Jake Stone became "Jake from State Farm."
It's safe to say the Bloomington, Ill. resident had no idea what he was getting himself into when attending a casting call for State Farm employees. The then 26-year-old was selected to fly to California, where he shot several options for the commercial.