What Happened to 'Love Island' Star Kaz Crossley in Dubai? She Was Punished Years Later
'Love Island' star Kaz Crossley was partaking in an illegal activity while visiting Dubai in 2020. Here's how it came back to haunt her.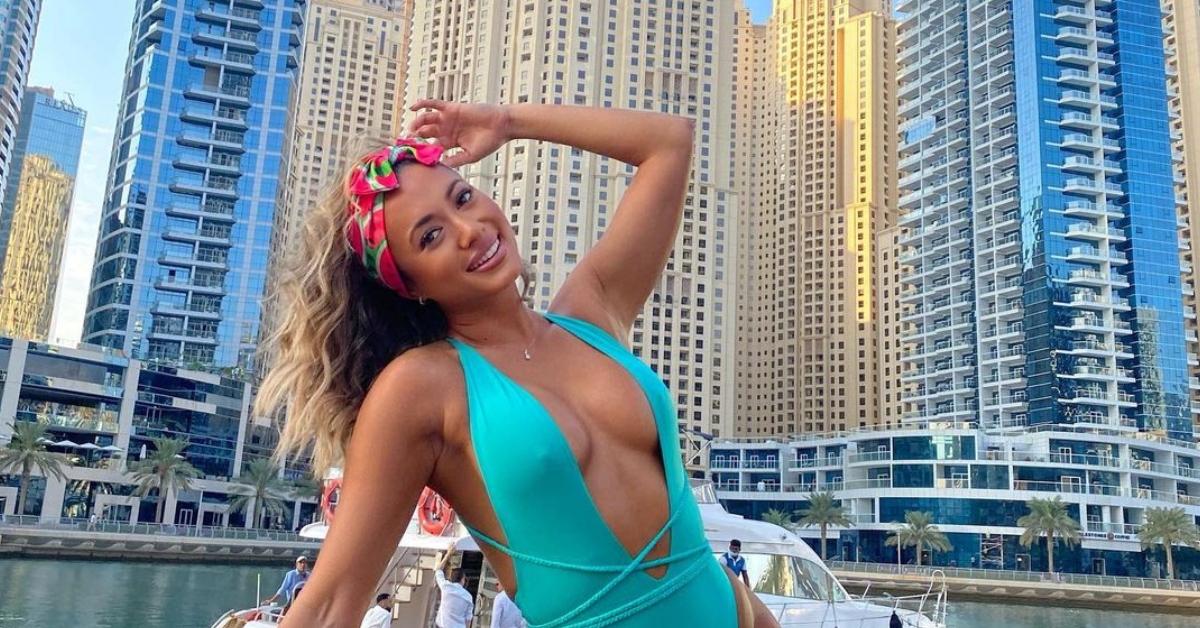 We first met English reality star Kaz Crossley on Love Island Season 4 in 2018 where she came in third place alongside Josh Denzel. She later appeared on MTV's The Challenge where she won back-to-back seasons. Following her time on TV, she began dedicating more of her time to helping others and started up Combat Collective, a community designed to empower women through combat sports.
Article continues below advertisement
But in 2023, Kaz began making headlines and unfortunately, it wasn't for all the good work she was doing. She had been stopped by authorities and temporarily taken into custody during a layover from England to Thailand for an incident that happened several years ago in Dubai.
So, what exactly happened in Dubai? Let's rewind to 2020.
Article continues below advertisement
What happened to Kaz Crossley in Dubai?
In an Instagram video, Kai explained that when she was in Dubai in 2020, she did drugs. While she didn't get caught at the time, her then-boyfriend had filmed her partaking in this illegal activity. When they broke up a year later, he leaked that video "maliciously with the intent to ruin my career," she explained.
Little did Kaz know that the video would return to haunt her once again three years later. In February 2023, she was detained during a layover from England to Thailand because of this video.
"I was on my way to Thailand, I had an amazing job offer," she explained, not thinking that transiting through the UAE would ever be an issue. "[But] I was then detained in Abu Dhabi and kept in custody from Monday to Friday when they released me."
Article continues below advertisement
Instead of trying to fight the situation, Kaz complied. She said: "I was very accepting of the situation for whatever was going to happen to me because I take full accountability. I did not lie and I said that was me in the video and I explained the situation. It was a long time ago."
Kaz did not provide any details as to who this ex was who leaked this video.
However, she did note that she was in a much better place since the filming of the video. "It was a time of my life where I definitely didn't love myself at all probably and this is reflected in what I was doing for my body and who I surrounded myself with," she said.