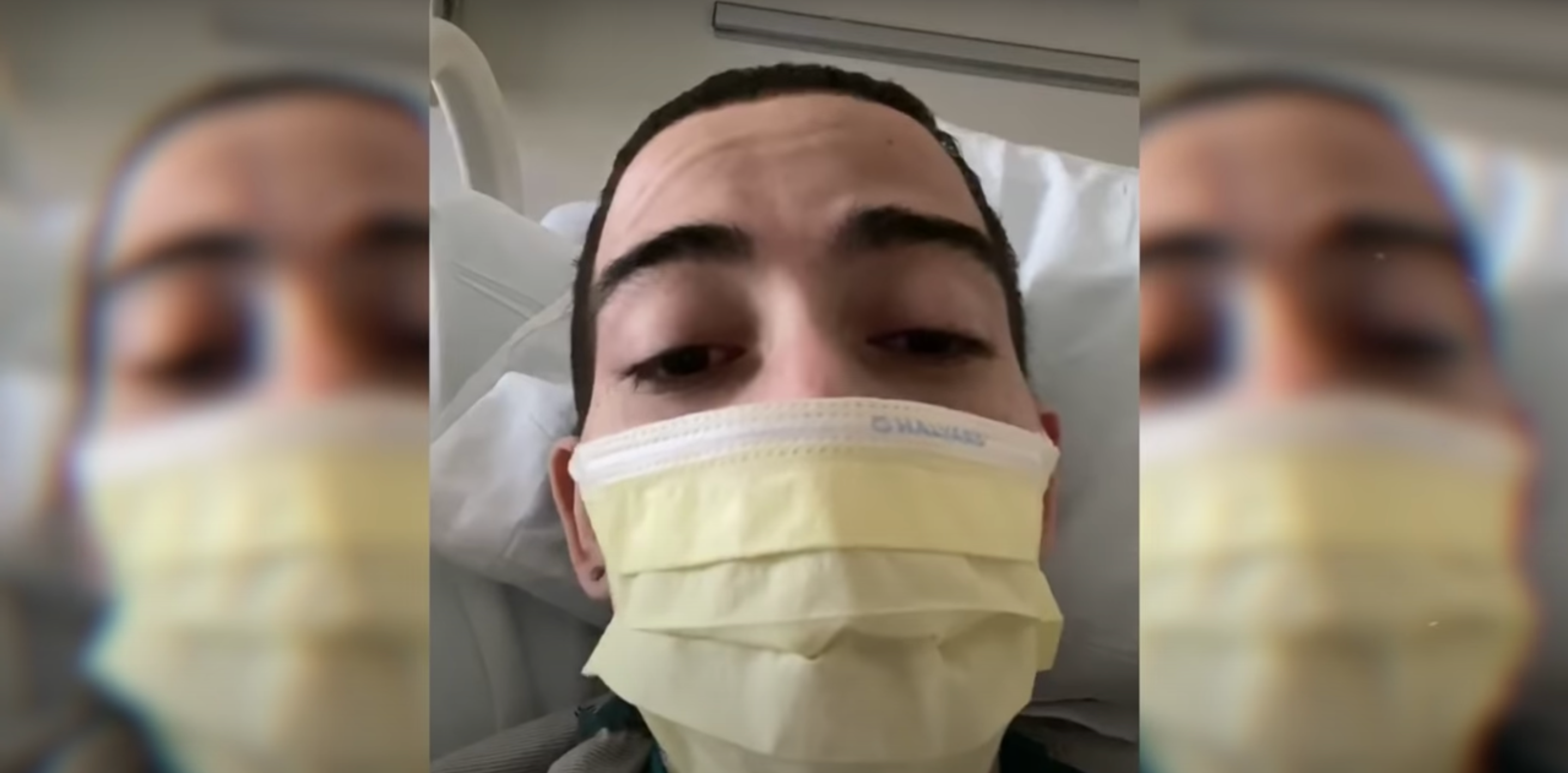 What Happened to Landon McBroom? The YouTuber Is Speaking Out
YouTubers have garnered their own level of fame and notoriety within the internet realm with challenges, daily vlogging, and of course, talking about the drama between themselves and fellow YouTubers by releasing hour-long videos of them doing a "tell-all." These YouTubers are followed and adored by tons of fans who tune in every day or every week to see what's happening in the lives of their favorite vloggers. The ACE Family and their familial extensions are no exception to this.
Article continues below advertisement
The ACE Family consists of Catherine Paiz, former basketball star Austin McBroom, and their daughters, Elle and Alaïa. After the fame of the ACE family skyrocketed, many fans took interest in the extended family of Austin McBroom. This included Austin's brother, Landon McBroom. Recently, many fans have been wondering what happened to Landon and why he's been looking a bit different in their videos lately. Landon's wife to be, Shyla, took to their channel to finally tell their fans what's been going on.
Landon McBroom is the brother of famous YouTuber, Austin McBroom.
Landon McBroom has a YouTube channel, THIS IS L&S, that he updates regularly along with his girlfriend, Shyla Walker. The couple met in 2016 via Twitter and recently had a baby together, Souline.
Article continues below advertisement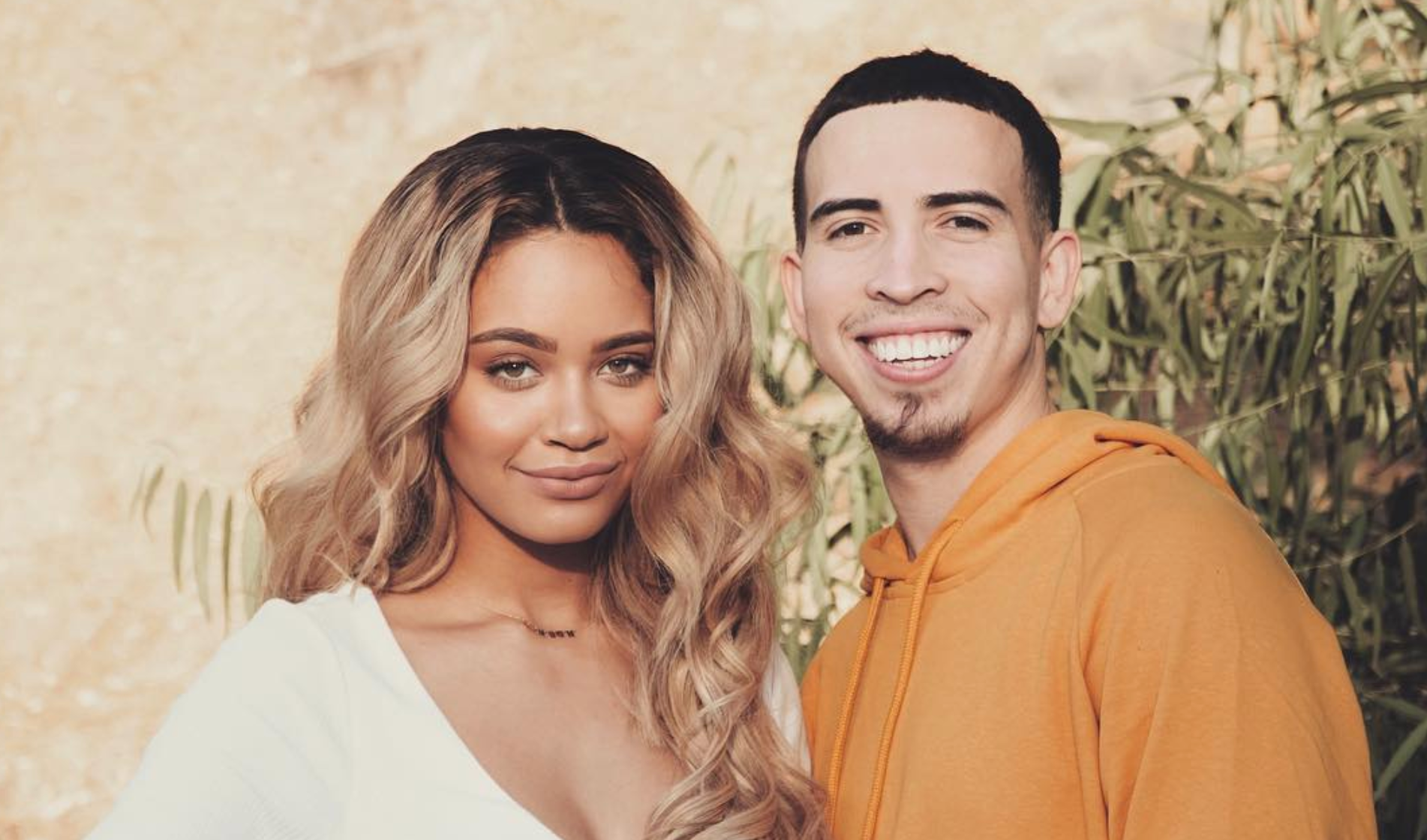 The two pride themselves on creating a positive and happy environment on their channel and spreading nothing but love and good vibes while also providing subscribers with entertainment. The "About" section on their channel explains, "We are a young couple from Los Angeles that are always on a crazy adventure. We WILL entertain you.. you can bet on that!"
Article continues below advertisement
Recently, fans were wondering what was going on with Landon.
As the couple released videos onto their page, many fans began to wonder what exactly was going on with Landon, as his appearance began to change dramatically. One YouTuber wrote, "Is everything okay? He doesn't look healthy anymore."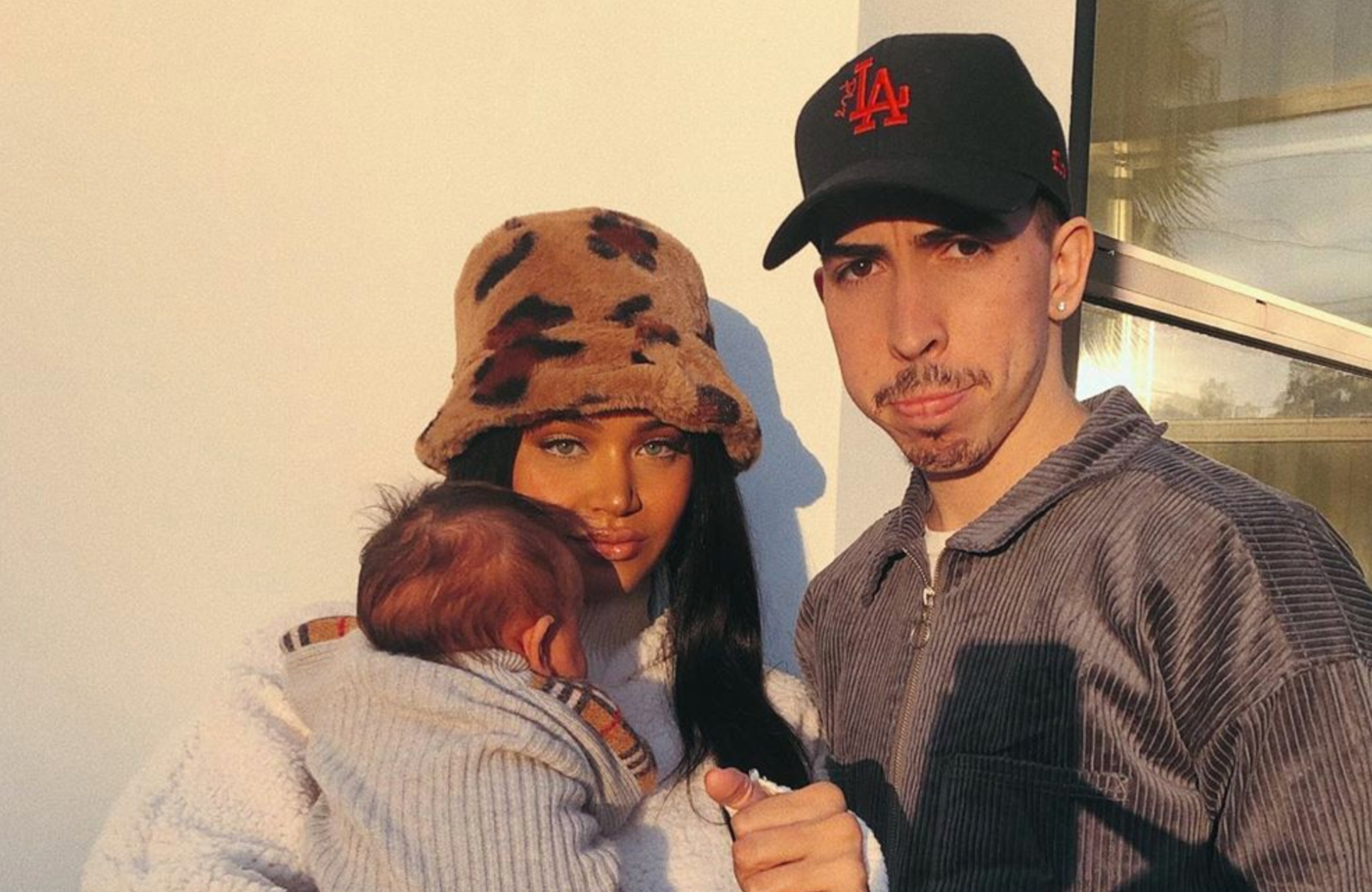 Article continues below advertisement
Another commenter thought maybe the stress of everything was getting to him and wrote, "Bless his heart. He looks exhausted, mentally, emotionally and physically."
It is pretty evident from recent videos that something was going on with the 23-year-old, but fans were still left guessing what exactly could be happening. This is until Shyla gave their fans an explanation.
Article continues below advertisement
Landon McBroom is sick and currently in the hospital.
In a YouTube video that Landon and Shyla released April 15, 2020, Shyla films from inside her car, tears in her eyes, explaining to their fans that things are not going well for Landon and that he is, indeed, sick.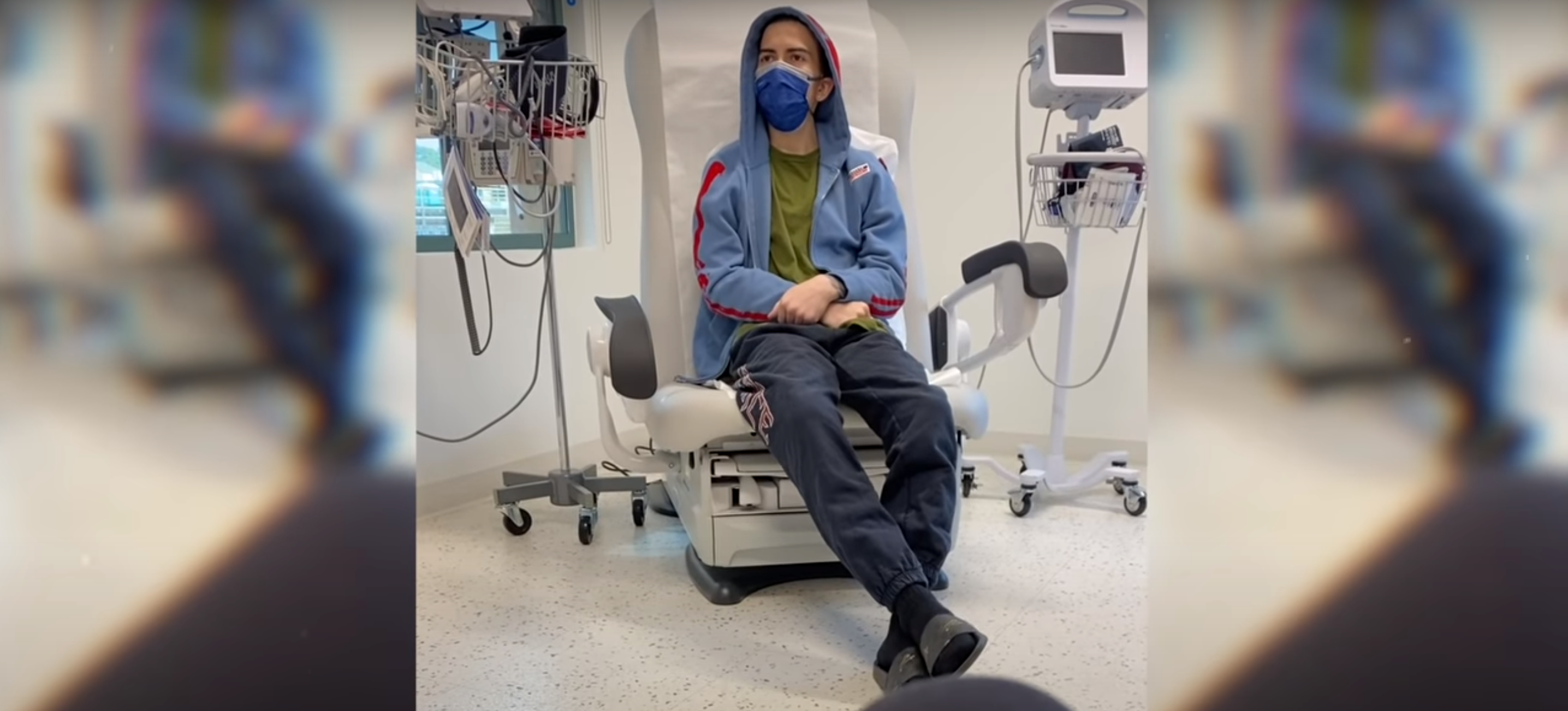 Article continues below advertisement
She explains, "Landon has been sick for a while. Some of you have noticed that his appearance has changed a little bit...We went to see a specialist yesterday and things were a little worse than we thought."
Landon underwent a biopsy.
From the footage Shyla shares in the video, we see Landon in the hospital, undergoing a biopsy. According to RadiologyInfo.org, usually, a biopsy is performed to examine tissue for disease. Biopsies are frequently used to diagnose cancer, but they can help identify other conditions such as infections and inflammatory and autoimmune disorders.
Article continues below advertisement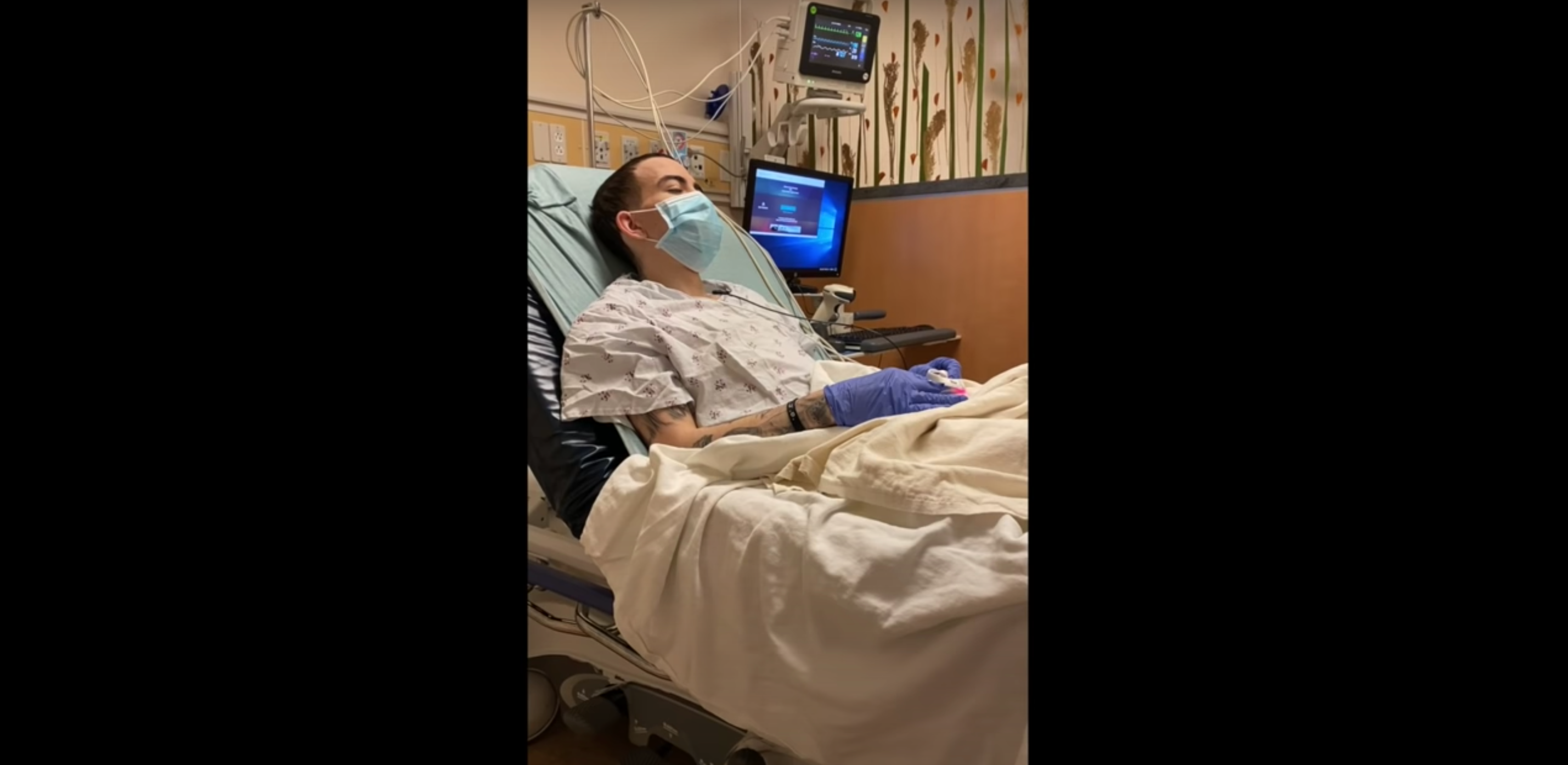 While some fans are fearing the worst for Landon, he remains hopeful and full of positivity. In a message to fans, while panning the hospital room he's in, Landon expresses, "This is my reality right now. Right now, they're running a bunch of tests on me. Obviously it sucks because I'm away from home, and I wanna be with my little baby and my soon to be wife. But I wanted to talk to you guys first and let you know that I'm in good spirits, and that I'm confident, and that my faith is strong."