Michael Jordan Once Gave Himself a Gruesome Injury With a Cigar Cutter
What happened to Michael Jordan's finger? After winning six NBA championships with the Chicago Bulls, the legendary basketball player suffered a life-altering injury.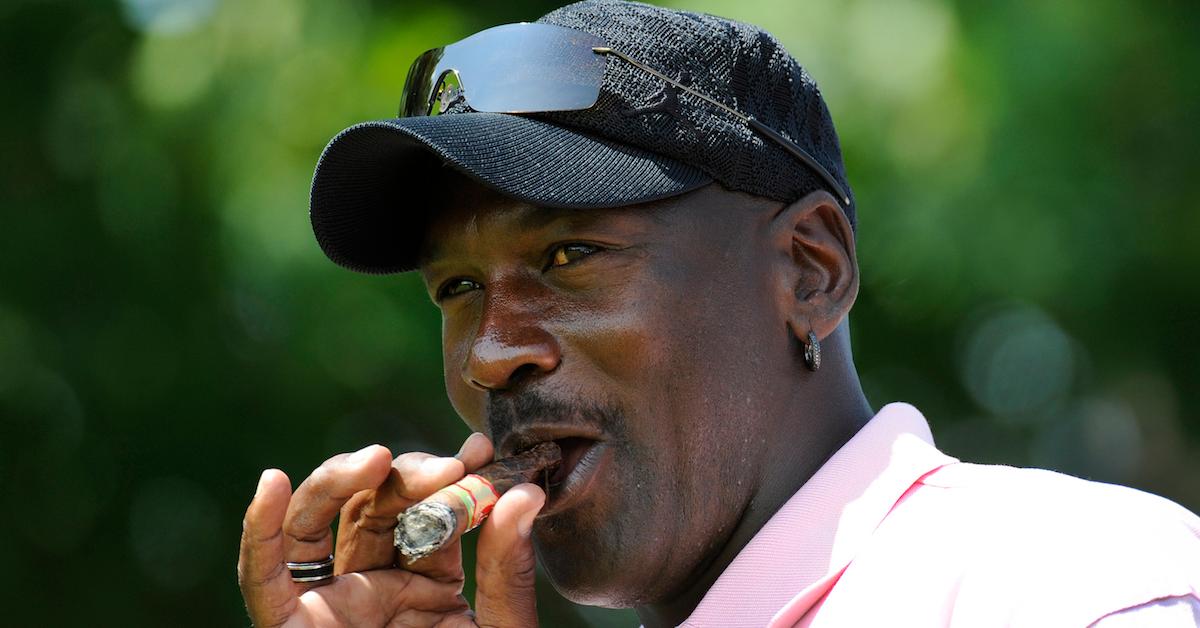 When ESPN began airing its Michael Jordan documentary series, The Last Dance, in April, sports fans were thrilled to revisit the Chicago Bulls' landmark 1997-98 NBA season even though they knew how the bittersweet story ends.
Throughout the 10-part broadcast, Michael's decision to retire from basketball after leading the Bulls to six championship wins has often been blamed on his souring relationship with the team's general manager, Jerry Krause — but a severe finger injury may have been the final nail in the coffin.
Article continues below advertisement
What happened to Michael Jordan's finger?
In an excerpt from Jerry's unfinished and unpublished memoirs, which was obtained by NBC Sports Chicago, the late NBA scout (who passed away in 2017) recalled Michael severing a tendon in the index finger of his shooting hand with a cigar cutter. The incident allegedly happened when the athlete was on vacation in the Bahamas.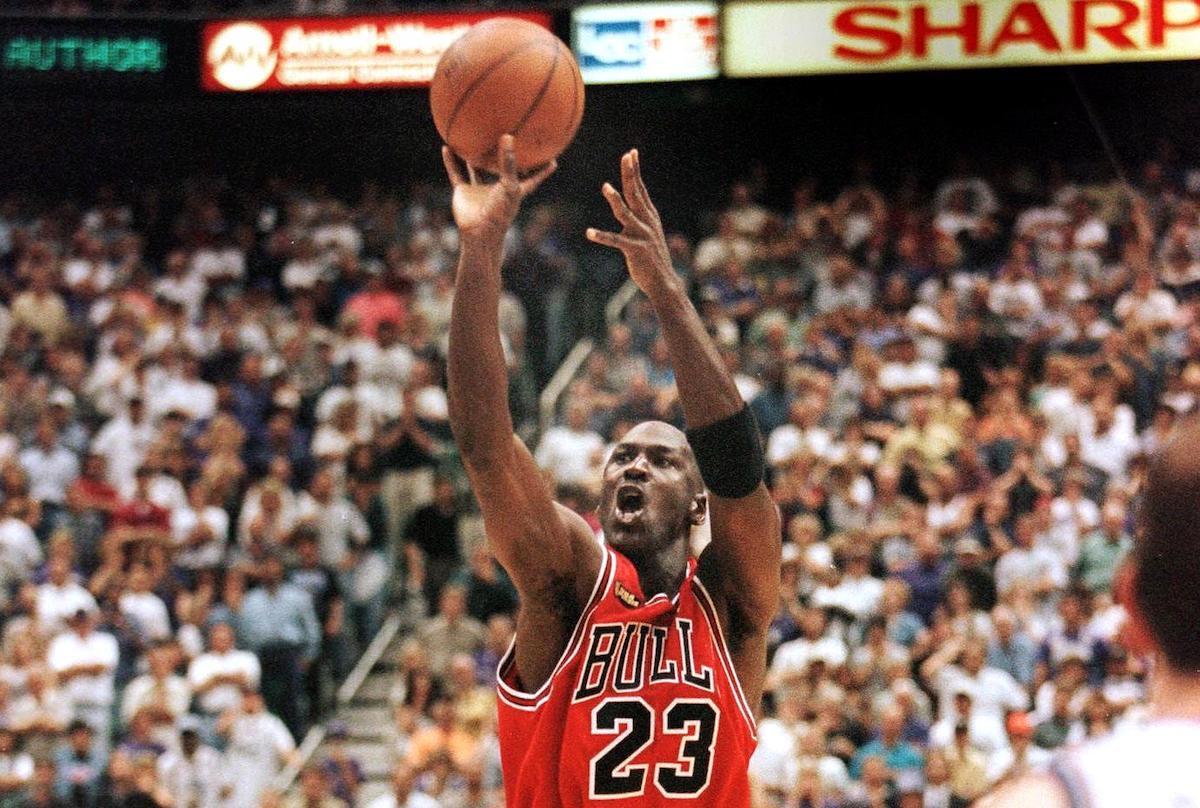 Article continues below advertisement
He underwent surgery on his hand, but the laceration had caused lasting damage. "It was seriously questionable if he could regain enough movement in the finger to be himself again as a shooter," Jerry wrote, adding how appreciative he was that Michael moved forward with his plans to retire after that.
"He could have easily put us in an extremely tough situation by saying he wanted to play and force us to sign him to the biggest contract in team sports history," Jerry explained.
"It would then have been easy to go on the disabled list with the finger injury and spend the rest of that strike-shortened season picking up checks every two weeks and not playing at all. But Michael being Michael, once he signed a contract, he gave you a thousand percent effort and would not think of stiffing you."
Article continues below advertisement
Michael claimed his mind was made up to leave the NBA before he cut his finger.
After word got out about the procedure to fix the tendon in his index finger, Michael shut down rumors concerning the future of his career. "My decision [to retire] was made before this happened, and from what doctors have told me, that even if I chose to play, I wouldn't be able to play for two months," he reportedly said at the time.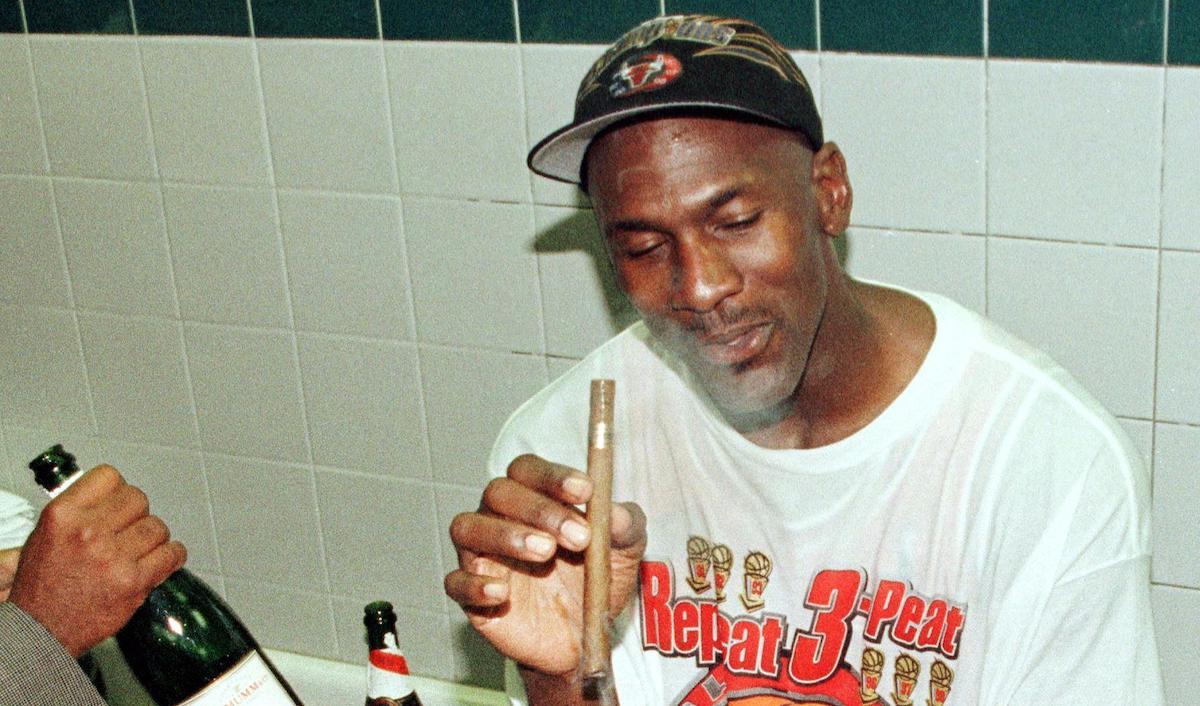 Article continues below advertisement
"But that never had any factors in terms of my decision," the six-time NBA Finals MVP insisted, adding, "Hopefully, it doesn't alter my golf game."
In a 2000 interview with the Chicago Sun-Times, Michael went into more detail about the extent of his injury. "When [Bulls physician John] Hefferon did the surgery, he saw all the ligament damage I already had from dislocating my finger so many times," the shooting guard shared.
"So the only thing he could do was reattach the tendon. He said, 'You'll lose some mobility, there is nothing I can do,'" Michael recalled, clarifying that he could still shoot, "but I can't grip the ball completely. I have a tough time picking it up off the dribble like I used to."
Still, Michael returned to the NBA in 2001 to play for the Washington Wizards, though torn cartilage in his right knee ended his season after just 60 games. He played professionally for the last time in April 2003.