Have You Ever Noticed All the Connections One Direction Has to March 25?
March 25 is just a date on the calendar for most of us — unless we're One Direction. What happened on March 25, 2015 and years after?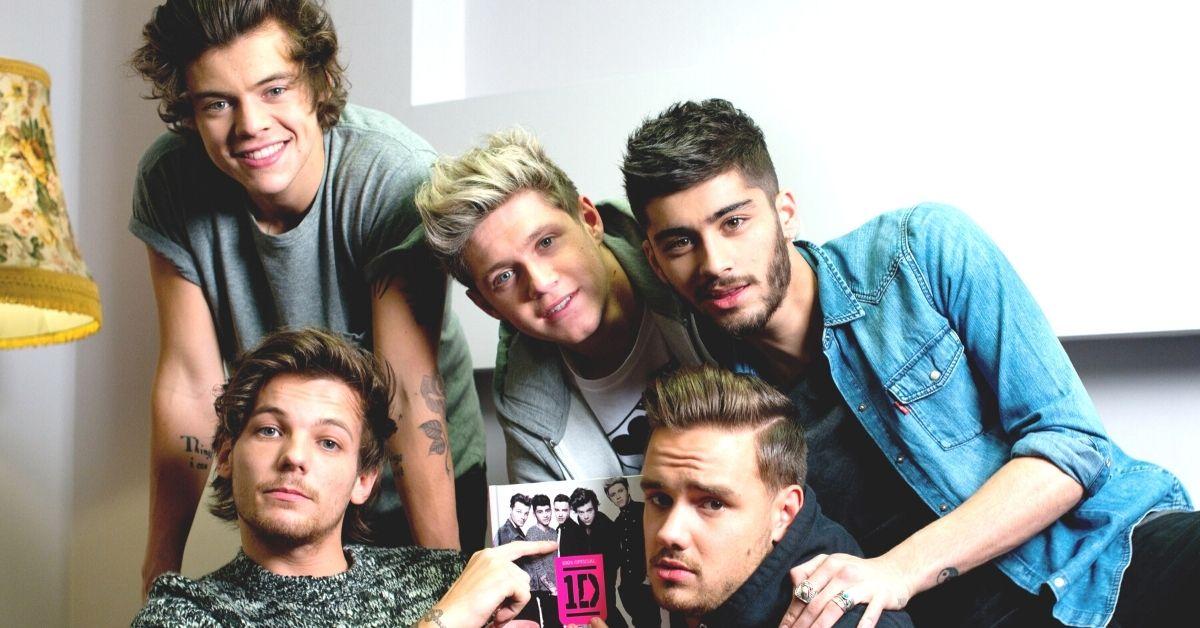 There are a lot of superstitions floating around the world. Some are easily shot down, while others are more eerie because there seems to be a lot pointing to its legitimacy. For fans of the band One Direction, one date has held some significance beyond what could just be coincidental. So, what happened on March 25, 2015 and what does One Direction have to do with it?
Article continues below advertisement
What happened on March 25, 2015?
There could have been any number of things that happened in the world on March 25, 2015 but ask any One Direction fan about the date and they can tell you. What happened on March 25, 2015 changed the band forever, and it has never been the same again.
On that date, the band made an announcement on their Facebook page that took so many fans by surprise. On March 25, 2015, "after five incredible years Zayn Malik has decided to leave One Direction. Niall, Harry, Liam and Louis will continue as a four-piece and look forward to the forthcoming concerts of their world tour and recording their fifth album, due to be released later this year," the statement read. The announcement came one week after Zayn left the current tour due to "stress."
Article continues below advertisement
"My life with One Direction has been more than I could ever have imagined. But, after five years, I feel like it is now the right time for me to leave the band," Zayn added. "I'd like to apologise to the fans if I've let anyone down, but I have to do what feels right in my heart. I am leaving because I want to be a normal 22-year-old who is able to relax and have some private time out of the spotlight. I know I have four friends for life in Louis, Liam, Harry and Niall. I know they will continue to be the best band in the world."
Article continues below advertisement
Seems like a lot of strange things happened to One Direction on March 25.
After Zayn left One Direction, he embarked on his own solo adventure. He released his first solo album, "Mind of Mine" under his own name on March 25, 2016 — exactly one year after the announcement was made that he was done with One Direction.
Article continues below advertisement
Another reason the date holds such significance for One Direction is that the date is band member Louis Tomlinson's mom's birthday. Louis lost his mom due to her battle with leukemia in December 2016. On March 25, 2017, a few months after she passed, Louis shared a happy birthday message to honor his mom.
Article continues below advertisement
And if that wasn't enough strange connections to March 25 for the band, another member, Liam Payne, had a life-changing event happen very near it but he shared the news with the world for the first time on March 25. On March 22, 2017, Liam became a dad. Along with his partner, Cheryl, the two welcomed a baby boy into the world.
"On Wednesday Liam and I became parents to an incredibly beautiful, healthy baby boy looking like a dream," Cheryl shared on Instagram on March 25, 2017, sharing their good news with the world for the first time.
Like we said, all this could be coincidence in some way, but both good and bad things seem to happen to the band members and their fans on that date. It makes us wonder what we should brace ourselves for next year. Maybe a reunion?