Adam Sandler Has a Bruise Near His Eye, but He Didn't Get It from a Fight
Throughout his life in the public eye, Adam Sandler has maintained the persona of a kind family man. He may make the occasionally bawdy joke or movie, but the comedy star has tended to be pretty wholesome offscreen. Recently, though, fans began noticing that Adam was sporting an eye injury, and many wanted to know what happened that led to it.
Article continues below advertisement
What happened to Adam Sandler's eye?
In a recent interview on Good Morning America, Adam explained what happened to his eye, and it's not nearly as cool or exciting as you might think. As he explained, Adam injured himself in the middle of the night while in bed. "You know how they tuck in your sheets at the bottom?" he said. "Somebody tucked in the sheets too much. I had my phone in the middle of the bed. I kicked my feet up to untuck it, my phone went flying, and hit me in the head."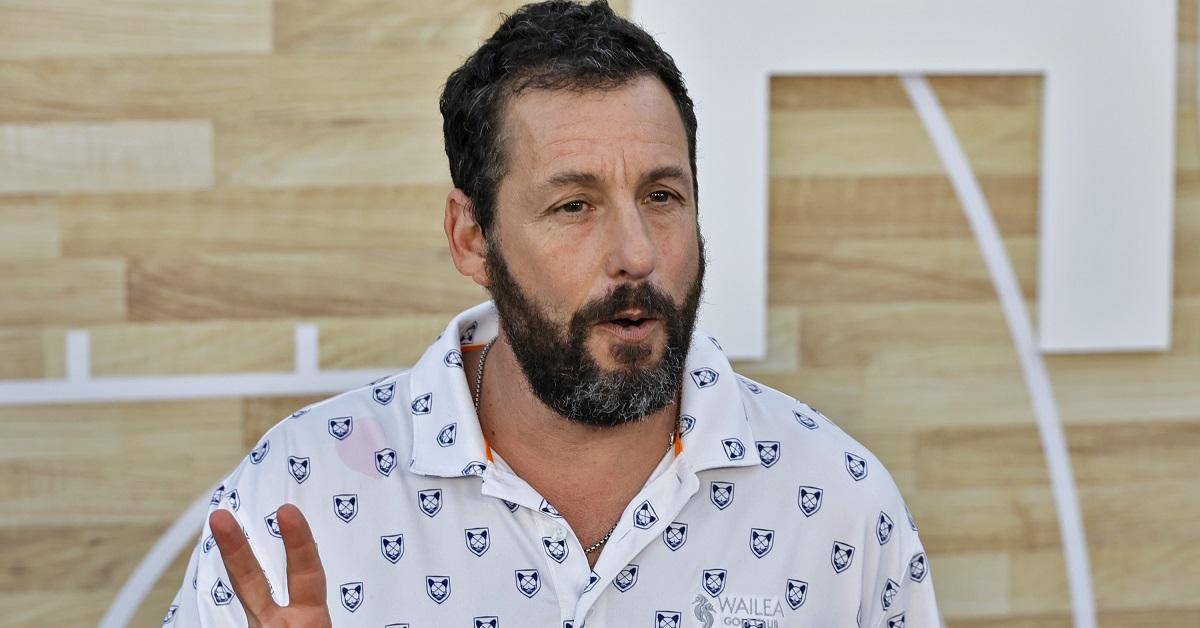 Article continues below advertisement
Sandler said that he felt the injury happen, but didn't worry about it and went to sleep. When he woke up, he discovered that he had a massive bruise under his left eye.
"There's nothing cool about this," Adam said, and then joked that he passed people on the streets of New York who assumed he liked to fight because his eye injury seems like the kind of thing he might have sustained in a brawl.
Adam is promoting his new movie, 'Hustle.'
Although Adam's somewhat alarming eye injury may have startled some watching at home, the actual purpose of his appearance on Good Morning America was to discuss Hustle, his new movie which just arrived on Netflix. In the movie, Adam plays a basketball scout who discovers a phenomenal player abroad and brings him back to play basketball in the NBA.
Article continues below advertisement
The movie is a more serious turn from Adam, who has spent his recent career oscillating between roles in more artsy, serious projects like The Meyerowitz Stories and Uncut Gems and sillier movies that he makes with his friends like Hubie Halloween.
While he was once known for making pretty terrible movies, in more recent years, the Waterboy star has seemed to be more selective about the projects that he takes on.
Article continues below advertisement
'Hustle' has been well reviewed.
There were no guarantees that Hustle would be good, but as it turns out, the movie has received largely warm reviews, many of which praise Adam's central performance. While it would have been cool to say that he had the black eye for some reason related to the movie, the actor was brutally honest in admitting that the reasons for his eye injury had nothing to do with his work on the movie.
Instead, he seems to have accidentally kicked his own phone in such a way that it smashed into his face. That sounds like something that might happen to him in one of his movies, but maybe not one of the ones that gets great reviews.