The Toronto Blue Jays Demoted All-Star Pitcher Alek Manoah to the Minors
Alek Manoah, former top MLB prospect and Cy Young finalist, has been taken off the Toronto Blue Jays roster. What happened? Read on for details.
Following his third-place finish in the 2022 AL Cy Young Award vote, pitcher Alek Manoah hasn't been the same. He's been struggling greatly throughout the 2023 MLB season, so much so that the Toronto Blue Jays demoted the former top prospect to the Florida Complex League.
Article continues below advertisement
So, what happened? Why is Alek now playing in the minors? Read on for all the known details.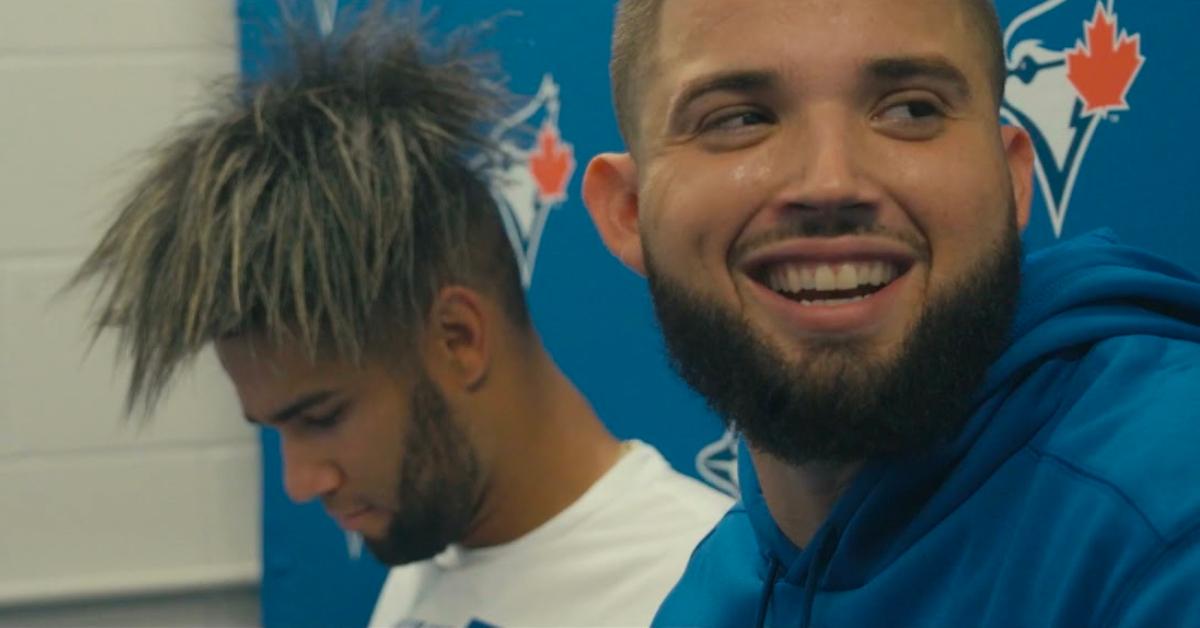 Article continues below advertisement
What happened to Alek Manoah?
As stated before, Alek Manoah hasn't been playing too well. He posted a 6.36 ERA (Earned Run Average) through his first 13 starts of the 2023 season — if you didn't know, that's absolutely awful. In one start against the Houston Astros on June 5, Alek allowed six runs in the first inning. He was relieved of pitching duties after recording only one out.
The following day, the Blue Jays demoted the 2022 MLB All-Star to the Florida Complex League, a rookie-level Minor League Baseball league.
Article continues below advertisement
"It's not a knee-jerk reaction," manager John Schneider said, per MLB.com. "Like I've been saying all along, we want to make sure we're doing everything we can to help him get better, and we feel like that's the proper first, initial step."
Article continues below advertisement
He added, "Alek is a guy who, for as highly as we've spoken about him for a long time, we're confident that when he is himself, he's still going to be a huge part of what we're trying to do. In that environment is the right place to start."
Alek's first start in the Florida Complex League went poorly.
On June 27, Alek made his rookie ball debut — and let's just say it didn't go according to plan. He allowed 11 runs on 10 hits (including two home runs) in two and two-third innings against a lineup of 17 to 19 year olds. Now, despite Alek's poor performance, Blue Jays manager John Schneider said the pitcher is "going in the right direction."
Article continues below advertisement
"Obviously saw the line score but heard the things that we were talking about, in terms of strike-throwing, delivery, tempo, velocity, was all positive," he said, per the Toronto Sun. "The rest of the stuff, you can take it with a grain of salt. I don't think one day, one outing, one report will really change [what the Jays think of his rehab assignment]. I think there's enough track record and confidence and belief in him."
Article continues below advertisement
"You see all-star hitters go down and strike out four times. We're not expecting him to go throw a perfect game just because it's the minor leagues," he continued. "You don't know what to expect. You're just hoping the things you are working on are being accomplished, and for the most part, today they were."
John added, "It's tough, especially for a pitcher. When you're at this level. You're really focused on game plans and execution. When you are throwing to guys you don't know, you lean on things you are working on."
The manager said he and the rest of the Blue Jays organization want the "results to be great," so hopefully, Alek can build "a little bit of momentum" for his next outing and prove he deserves to be their starting pitcher again.