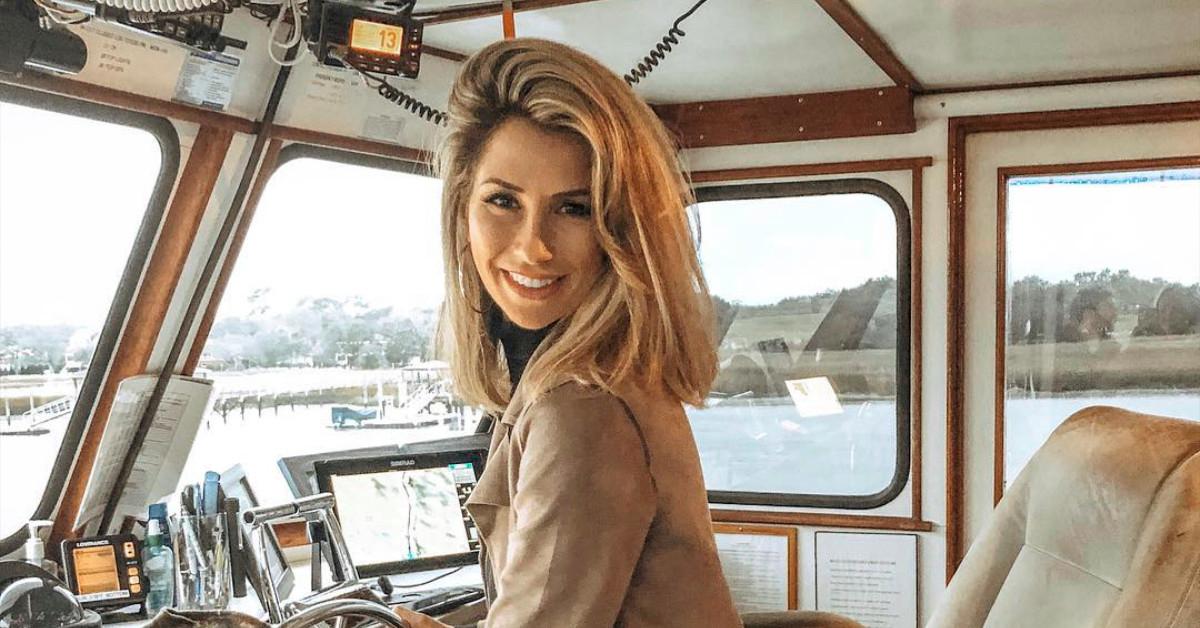 Ashley Jacobs Has Moved on From Ex Thomas Ravenel — As Has Kathryn Dennis
By Dan Clarendon

Oct. 26 2020, Updated 6:50 p.m. ET
Bravo viewers are well-acquainted with the love triangle between Ashley Jacobs, Kathryn Dennis, and Thomas Ravenel, whose clashes provided plenty of fodder for reality show Southern Charm before Ravenel was arrested and charged with assault and battery in the second degree. Thomas Ravenel pleaded guilty to third-degree assault and battery in September 2019, but what happened to Ashley from Southern Charm? And what's the latest on Kathryn's love life?
Article continues below advertisement
What happened to Ashley from 'Southern Charm'?
After her time starring on Southern Charm and living in Charleston, S.C., Ashley moved back to her native California in February 2019. "Thanks for the life lessons South Carolina but I'm goin' back to my roots!" she wrote on Instagram around that time. "#CaliforniaGirl."
Article continues below advertisement
The following January, Ashley told Us Weekly she didn't "see the light at the end of the tunnel" amid her breakup with Thomas, whom she dated from 2017 to 2018. "I didn't know how I was going to get out of it and be honest with you, it just kept stacking up higher and higher to where I just felt like it's almost impossible. You know, like, 'I'm never going to get out of this,'" she added, pointing to her weight loss as a symptom of her stress.
She went on: "I remember feeling at times just hopeless, you know, and just disappointed and ashamed of things I did and the way that it was portrayed to millions, really. It's one thing if it's on you, your family, and your friends, but, like, for everyone else to see it…"
Article continues below advertisement
Who is Ashley Jacobs dating now?
Ashley is dating Mike Appel, the cofounder of designer underwear brand Related Garments. The duo went public with their relationship in December 2019.
Article continues below advertisement
"I'm so happy," she told Us Weekly a month later. "It's weird having something so healthy. It feels too good to be true, but I think that's how most things are to be honest with you."
Adjusting to that healthy of a relationship hasn't been easy, though. "I still live in those moments even with my current boyfriend. It's like, I don't call him back right away and I'm like, 'Oh my God, is he gonna pick up my phone call? Is he gonna be mad?'" she said. "And he's not and I'm like, 'I have to re-train my brain, you know, this is healthy! That's what it's supposed to be!' And I'm not saying that I was never in another healthy relationship, I was. I just don't remember. It's like, I have amnesia everything prior to this."
Article continues below advertisement
Who is Kathryn Dennis dating?
Kathryn, who has two children with Thomas Ravenel, is now dating Chleb Ravenell, a former wide receiver for Western Michigan University and a product specialist at Apple. (His last name is spelled with two Ls, and he has no relation to Thomas.)
"They've been dating a few months now," a People source said of the duo in July. "They have good chemistry together."
Kathryn and Chleb went Instagram-official in October 2020, with the reality star posting a photo of herself in his arms. "YOU," she wrote, adding the two-hearts emoji.