Iconic Car Salesman Billy Fuccillo Hasn't Been on TV in Months — What Happened?
Car salesman Billy Fuccillo is kind of an icon in New York and Florida, but he hasn't been in a new commercial for months. What happened to him?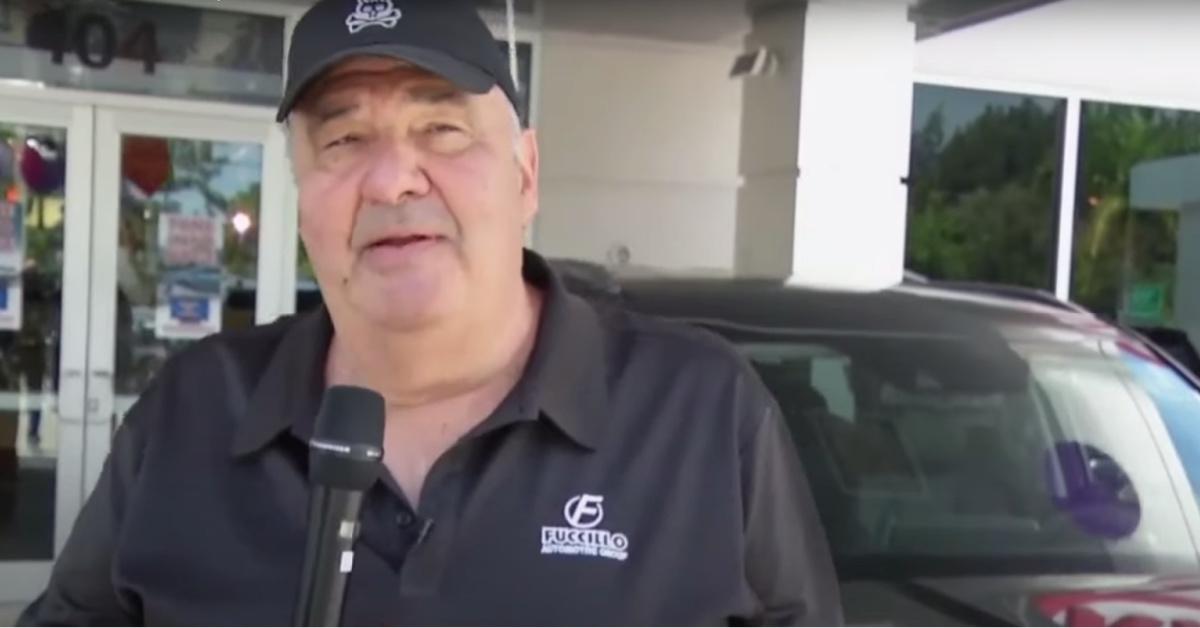 Back in 1989, Billy Fuccillo opened his first-ever car dealership. It's something that plenty of people have done throughout the years, but it didn't take long for Billy to show the world that he was truly one-of-a-kind in the car dealership business. That one dealership quickly became something of an empire — and it wasn't a small empire. It was HUUUUUUUUUUUGE. That's what Billy would say, anyway.
Article continues below advertisement
Today, the Fuccillo Automotive Group owns more than 25 dealerships throughout Florida and New York. He has become not only a car salesman but, honestly, kind of an icon. He's appeared in countless commercials on television and radio, never neglecting to use his "It's HUGE!" catchphrase. But, apparently, Billy has been mysteriously absent for months. People are starting to wonder: What happened to Billy Fuccillo?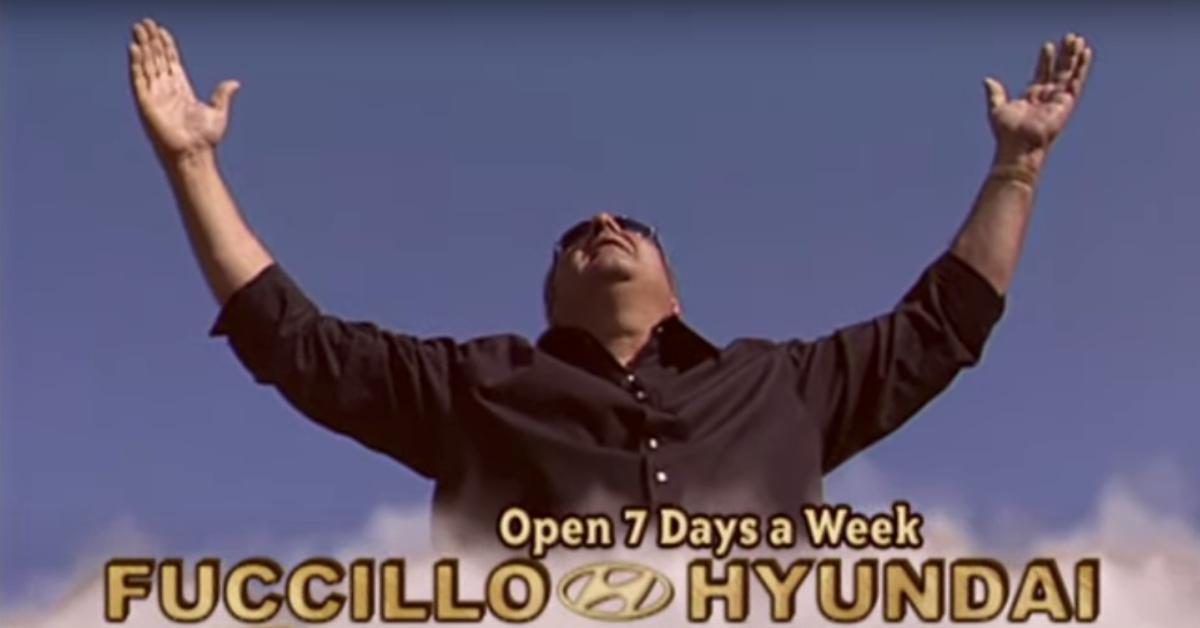 Article continues below advertisement
What happened to Billy Fuccillo?
In July 2020, David Dorsey of the Fort Myers News-Press reported that Billy had stopped responding to his messages back in October 2019 — an uncharacteristic move for Billy, who is usually quite communicative. Billy has also apparently stopped filming commercials for the dealership. Apparently, Billy and his crew typically film about a month's worth of segments in one day, ad-libbing them one after another. But now, the commercials no longer feature Billy.
Instead, Billy's commercial sidekick Caroline Renfro has been doing the ads, being joined by Thaddeus Bullard (whom you may also recognize as WWE's Titus O'Neil) in the summer of 2020.
Article continues below advertisement
There have been rumors that Billy is in poor health, but they have not been confirmed at this time. This also isn't the first time that Billy has appeared to disappear off the face of the Earth for months at a time.
Article continues below advertisement
Back in 2014, he spent several months working in New York, causing some Floridians to wonder what had happened to him. "I must have had a million people come up to me and say, 'Billy, are you OK? Are you feeling all right?" Billy told the Naples Daily News. "A number of people called the dealership asking if I was OK." He went on to clarify that he actually spends most of his time in Syracuse, N.Y., where most of his dealerships are located.
The reason for Billy's months-long absence still has not been revealed, but there has been at least one large development. In September 2020, the Fort Myers News-Press reported that two of Billy's Florida dealerships would be sold in a $36 million deal.
Article continues below advertisement
The reaction to the news of the sale has been mixed, which is pretty much par for the course when it comes to Billy Fuccillo. Given the bombastic nature of his many, many commercials, some people have found Billy to be just a little bit too much for them to handle. Still, there's no denying that his methods are at least somewhat effective — hence the aforementioned empire of dealerships.
Online, people have continued speculating about Billy's continued absence, although there has been no official announcement from Billy or any of his dealerships. Some people think he may simply be making moves toward retirement, while others worry he may be dealing with some health issues. We'll definitely be staying tuned to find out more.