Pro Skateboarder Brooklinn Khoury Is Ready to Show off Her Lip Reconstruction
Skateboarder Brooklinn Khoury is showing off her newly reconstructed lip, leading some to wonder what happened to her top lip in the first place.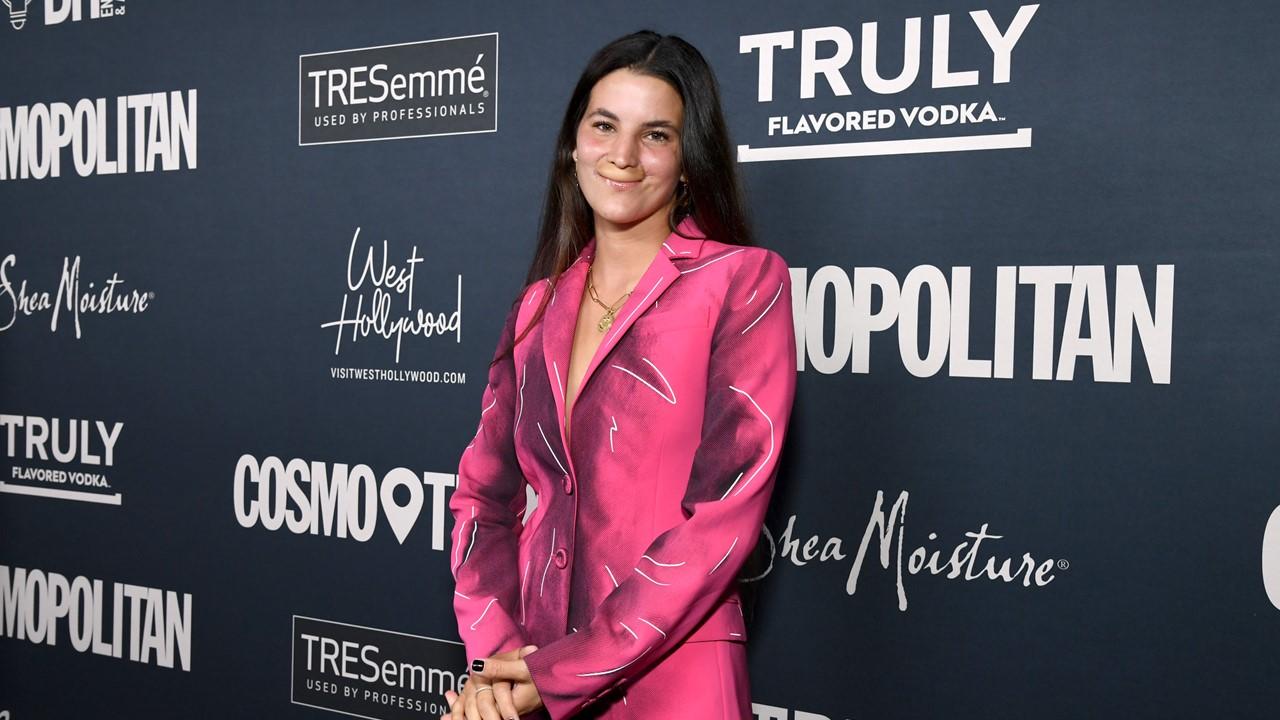 More than two years after losing all of her top lip and part of her nose, Brooklinn Khoury says that she may finally be done with reconstructive surgery.
Article continues below advertisement
Following a post on social media that shows off her reconstructed lip ahead of her last surgery, many wanted to know more about what had happened to Brooklinn and why she had needed the surgery in the first place. Keep reading for all the details!
What happened to Brooklinn Khoury?
Brooklinn needed seven reconstructive surgeries after she was attacked by a pitbull in 2020. In a post at the time, Brooklinn said that she was scared she would never be able to smile or eat normally again. The attack happened in November 2020, and she has been remarkably open about her injury in the years since, frequently posting photos of her upper lip in various states of reconstruction.
Article continues below advertisement
Ahead of her latest surgery, Brooklinn told People what the procedure would entail.
"Basically, my doctor is recreating the top lip in this surgery — creating a Cupid's bow and central columns. So kind of making my lip look more aesthetic," she explained.
"My doctor's very cautious and wants to do everything perfectly," the pro skateboarder added, saying that her surgeries can last all day.
Article continues below advertisement
Recovery from the surgery could take up to six weeks, but Brooklinn also said that her goal is to love herself, no matter how the surgery goes.
"My personal hope, just like any surgery that I do, is just learning to love what I see," she said. "Before, I just focused on such little things that didn't even matter. Like for instance, I had a zit on my upper lip right when the attack happened, and I remember being so insecure about it. And then 15 minutes later, my entire lip was gone."
Brooklinn said her new lip will 'look amazing.'
After the surgery, Brooklinn posted about it on her Instagram, saying that it went well and that she thinks she'll be pleased with the final result.
"The surgery yesterday went really well!" she wrote in her post. "My surgeon was able to accomplish what he planned to do. He recreated the central columns, the lip and the cupids bow. Im very swollen right now, but once the swelling goes down it will look amazing. Thank God."
Article continues below advertisement
Brooklinn said that, following this surgery, she was hoping to return to the high velocity, skating-oriented lifestyle she had had prior to the surgery.
She also said that the attack and the resulting injury ultimately changed how she sees herself and the world, and especially how she thinks about beauty.
"So I think it just shifted my perspective and I've just been learning to live in the present and learn that beauty does not have a definition," she told People. "Of course there's the excitement of seeing how I look and also seeing a bit of myself from before [the attack]. But I'm just excited to hopefully be done and just kind of… I don't want to say move on but, you know, start with life again."