VH1 Fired Ceaser Emanuel From 'Black Ink Crew' — Where Is the Tattoo Mogul Now? (EXCLUSIVE)
What happened to Ceaser Emanuel from 'Black Ink Crew?' In an exclusive chat with 'Distractify,' Teddy Ruks discussed what Ceaser has been focusing on.
Cast members of VH1's Black Ink Crew are no stranger to controversy. Over the years, viewers have watched as friends turned to foes, social media insults made headlines, and child abuse allegations came to light. Naturally, it has all worked in the show's favor to reel in viewers.
However, the most shocking scandal is centered around the boss, Ceaser Emanuel.
Article continues below advertisement
Ceaser's road to stardom has been marked with some troubling events. He has seemingly faced everything from child support issues to public feuds with fellow tattoo artists.
So, what happened to Ceaser Emanuel? What is the tattoo mogul up to now?
Here's the 4-1-1.
Article continues below advertisement
What happened to Ceaser Emanuel from 'Black Ink Crew'?
A wise person once said what's in the dark always comes to light. And one of Ceaser's skeletons fell out of his closet, which caused VH1 to sever ties with him.
On June 22, 2022, a video of Ceaser abusing his dog made its rounds on social media. In the video, Ceaser is seen hitting the animal with a folded chair and kicking him. As expected, this left a bad taste in many people's mouths.
Article continues below advertisement
Aside from Ceaser being read for filth online, VH1 quickly stepped in to deliver the final crushing blow: Ceaser's pink slip. "We have made the decision to cut ties with Ceaser Emanuel from Black Ink Crew New York," a VH1 rep told TMZ at the time. "Since next season was close to finishing production, this decision will not impact the upcoming season."
Article continues below advertisement
Ceaser eventually revealed his side of the story. On June 25, 2022, Ceaser spoke with TMZ about the unfortunate incident and shared that he simply was "breaking up a fight" between his dogs and one of the animals turned on him. However, Ceaser was deeply apologetic for his actions and realized that the video "looked crazy."
Article continues below advertisement
"Even me looking at it, it looks crazy. But it's a moment in time I wish I could take back," Ceaser told the outlet. "I came home, my dogs is attacking each other. And I don't mean the regular, just play fighting. I mean they was going for each other's necks, basically trying to kill each other."
Ceaser explained that he had no intention of abusing the dogs, but rather he was only trying to deescalate the situation by "opening the garage door."
Article continues below advertisement
Interestingly, Ceaser shared that the timing of the video release is questionable, which he feels proves his belief that he was set up.
"I don't know how the footage got leaked," Ceaser said. "I know that was off my Ring camera … I'ma keep it a buck with you. I feel like I'm being set up in some way because the way I'm being portrayed, that's not my character."
In a June 27, 2022, interview with On tha Radar's Kiotti Brown, Ceaser said that he thinks his ex-girlfriend, Suzette Samuel, was responsible for leaking the video.
Ceaser claimed that since he ended the relationship with Suzette, she retaliated by releasing the video. Ceaser also said that the video is old, without giving an exact timeline for when the incident occurred.
Article continues below advertisement
However, Ceaser's daughter Cheyenne also spoke her piece about the situation at the time. In an Instagram stories post (shared by The Shade Room), the teen claims that the dog video is Ceaser's "karma."
Where is Ceaser from 'Black Ink Crew' now?
Fans have been keeping up with the latest happenings in Ceaser's life via social media.
The mogul has been busy working on his mental health and focusing on his fitness journey. Additionally, he's busy developing the INVASION tattoo tour, which features the "most powerful influencers, music artists, and movie greats" all getting new ink, per Instagram.
Article continues below advertisement
Interestingly, this all lines up with Distractify's exclusive chat with Ceaser's right-hand man and cousin, Teddy Ruks, who shared that the CEO is taking the necessary steps via therapy to conquer his demons and become a better man.
Article continues below advertisement
"[Ceaser's] taking full accountability," Teddy exclusively told us. "[Ceaser] understands and he's not trying to hide from it. [Ceaser's] not saying oh, it was this or it was that like he understands he was completely wrong. And now [Ceaser's] taking a step back, so like, just basically revenge himself and do the right thing. And he's in great spirits as of now."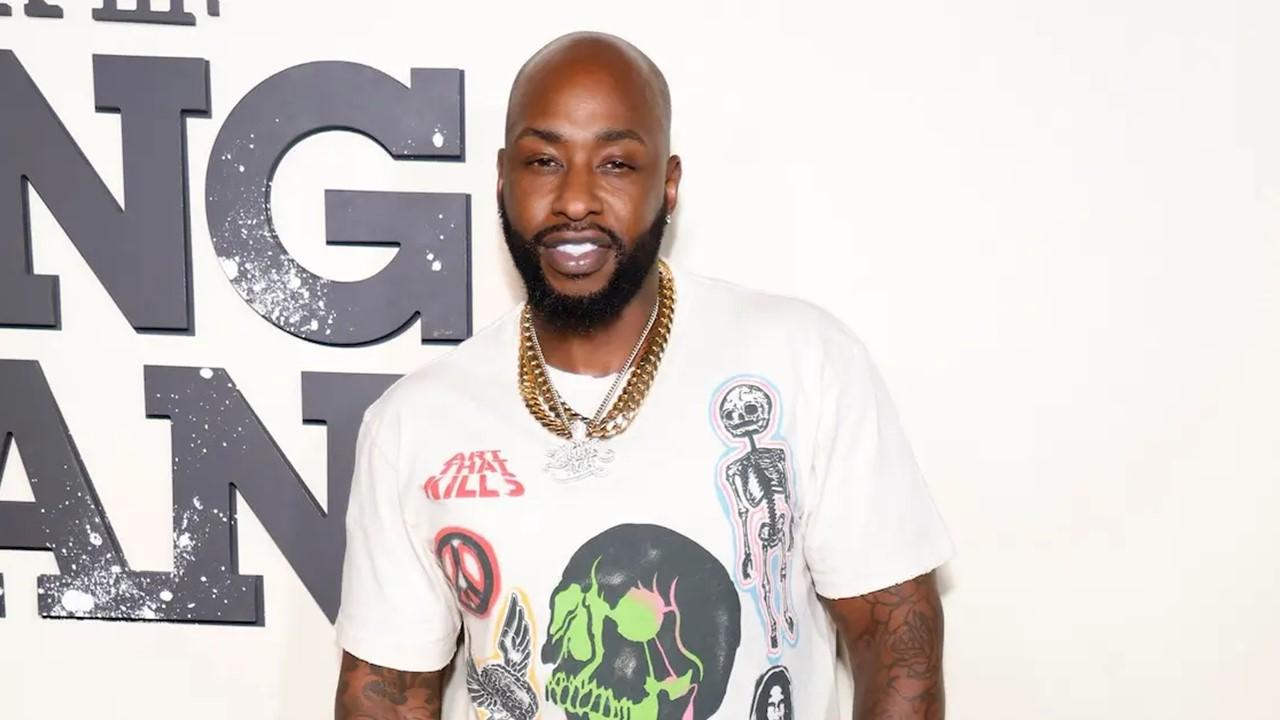 Article continues below advertisement
Ceaser's future on VH1 remains uncertain, but it's admirable to see him take the steps to right his wrongs and manage his mental health in an effective way.
Hopefully, Ceaser can completely rectify his situation and get back in good standing with the network.
Black Ink Crew: New York Season 10B airs Mondays at 8 p.m. EST on VH1.