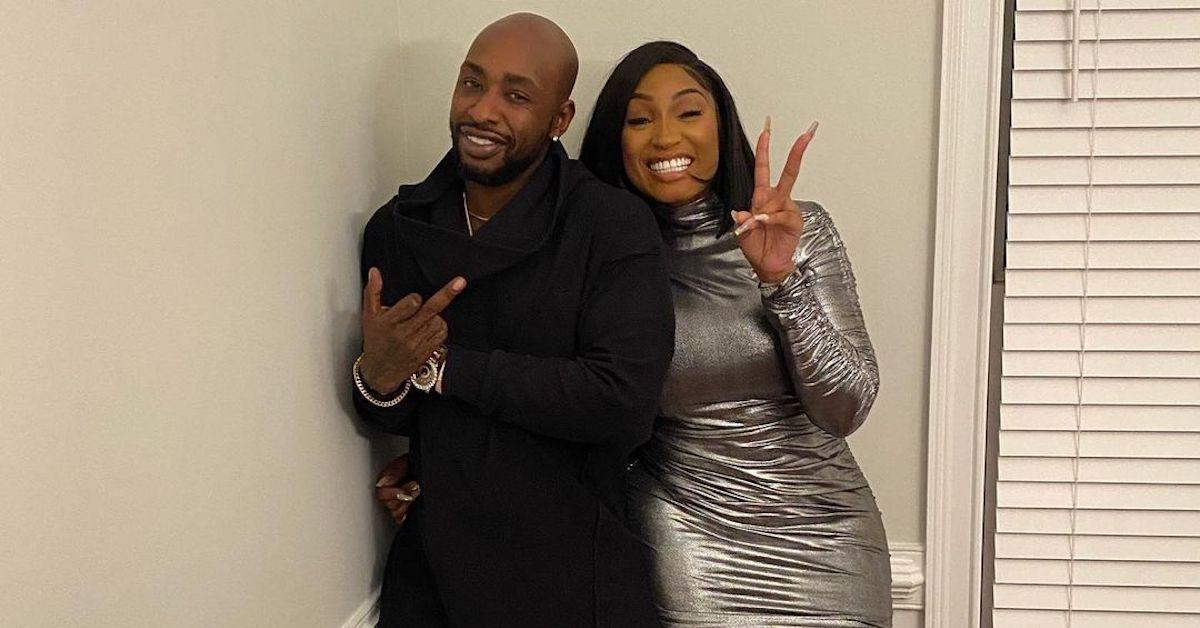 'Black Ink Crew's Ceaser's Girlfriend Is an IG Model and a Realtor
By Tatayana Yomary

Apr. 5 2021, Published 4:58 p.m. ET
If you're an avid viewer of Black Ink Crew then you know that frontman Ceasar Emmanuel's love life has been a bit chaotic over the years. While the entrepreneur has long been linked with various women in the entertainment industry, he hasn't really been serious with any woman besides his ex-fiancée and former cast member Duchess Lattimore.
Article continues below advertisement
However, things have definitely changed over the last year for the Black Ink Crew creator. While Ceasar has been focused on building his Black Ink empire, he has also been taking things seriously on the romantic front. In fact, he has been coupled up with an Instagram beauty for quite some time. And now fans want to know all about who he's dating. Keep reading to get the 4-1-1.
So, who is Ceasar's main squeeze?
There's no argument that Ceasar has been playing the field in the past. And after the end of his engagement to Duchess, it makes sense that the Black Ink owner would want to explore the dating scene. But as they say, once you find the right one, it's crucial to lock it down. And that's exactly what Ceasar has done.
Article continues below advertisement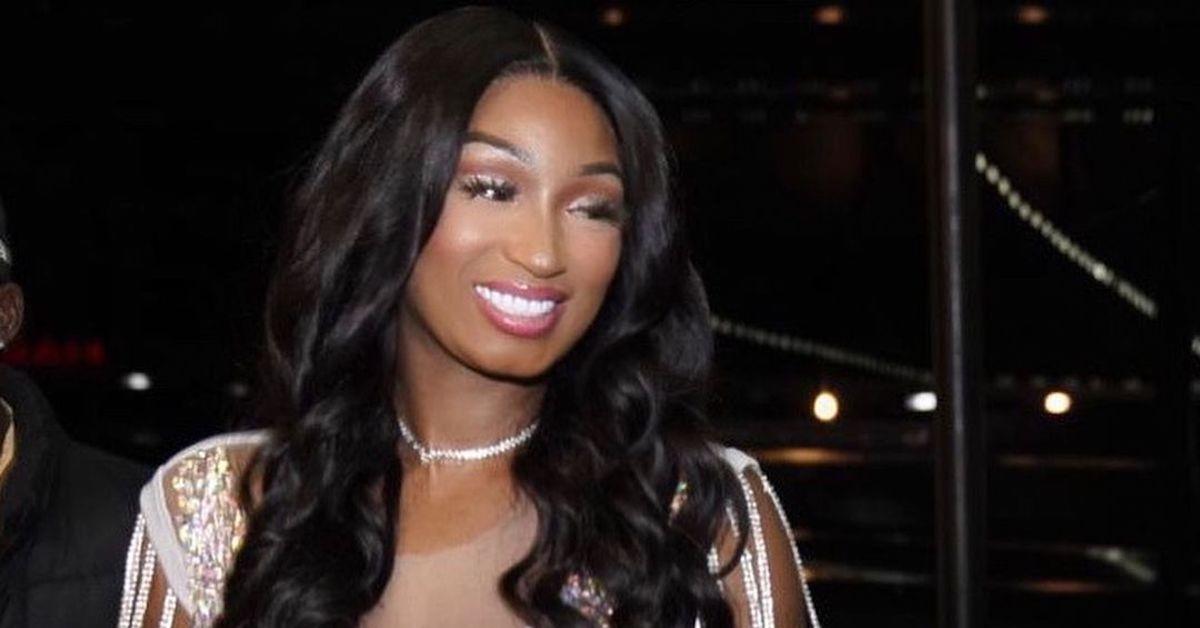 In case you didn't know, Ceasar has been coupled up with a woman named Suzette for quite some time. In fact, Suzette even shared recently via Instagram that the couple celebrated their one-year anniversary in February 2021.
Article continues below advertisement
She also gave fans a deeper dive into their history. She explained that while she initially met Ceasar as an extra on an episode of Black Ink Crew in 2014, they didn't speak again until 2017. Once Ceasar started Black Ink Atlanta in 2017, they were able to reconnect. And by the looks of it, she may be the one.
Article continues below advertisement
And Suzette is much more than a pretty face. In addition to her work as a model, she has also become quite the businesswoman.
According to her Instagram bio, Suzette is a licensed Realtor and credit specialist in Georgia. And based on the advertisements on her page, Suzette is the real deal.
Suzette and Ceasar made headlines due to an incident with his daughter Cheyenne.
Fans of Black Ink Crew know that Ceasar's daughter Cheyenne has always been important to him. And although he has not dated her mother Krystal, they had a good co-parenting relationship with one another.
Article continues below advertisement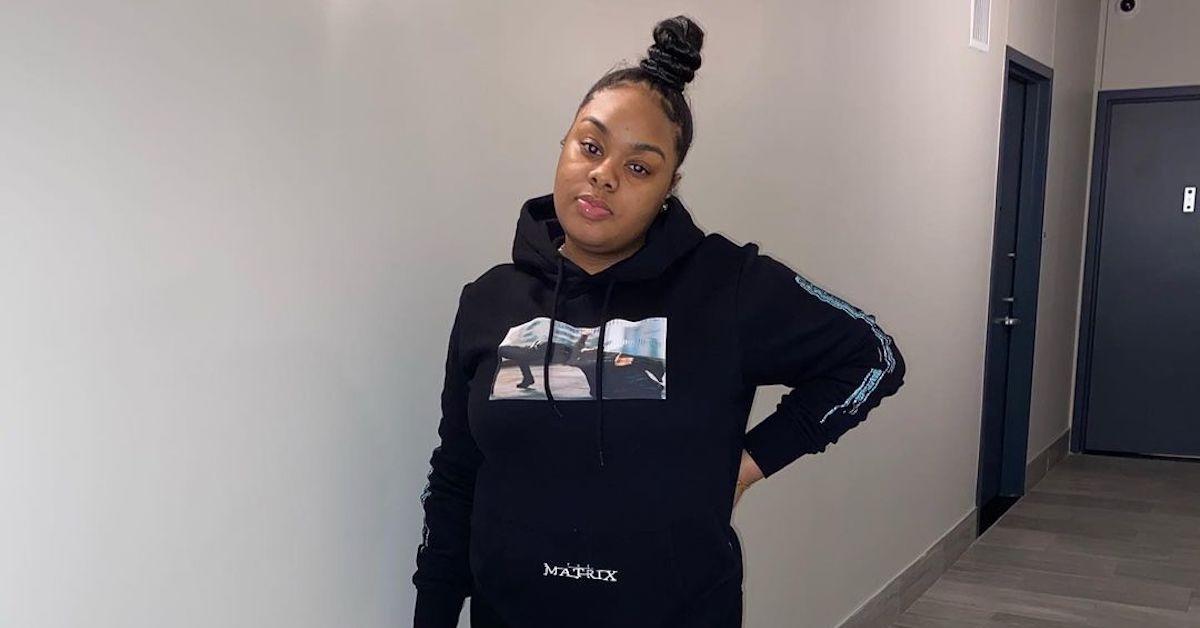 However, things came to a screeching halt once Cheyenne accused Ceasar of abusing her.
In January 2021, Cheyenne took to Instagram Live to allege that Ceasar had beat her and dragged her out of the shower. She also said that Ceasar broke down doors to get to her and threw a speaker at her head.
Article continues below advertisement
The situation reached a new level once Suzette took to her own Instagram Story. Suzette claimed that Cheyenne wanted hundreds of dollars worth of wigs and never wanted to do chores around the house. She continued to rant about Cheyenne's weight and questioned who raised her on her page.
Article continues below advertisement
This caused many fans to take sides on the issue. While many people believe that Ceasar should have handled the situation better, others think that he truly did abuse his daughter.
Many fans pledged no longer to support the brand of Black Ink or watch the show, while others brought up the argument that maybe his daughter is lying about the situation.
Article continues below advertisement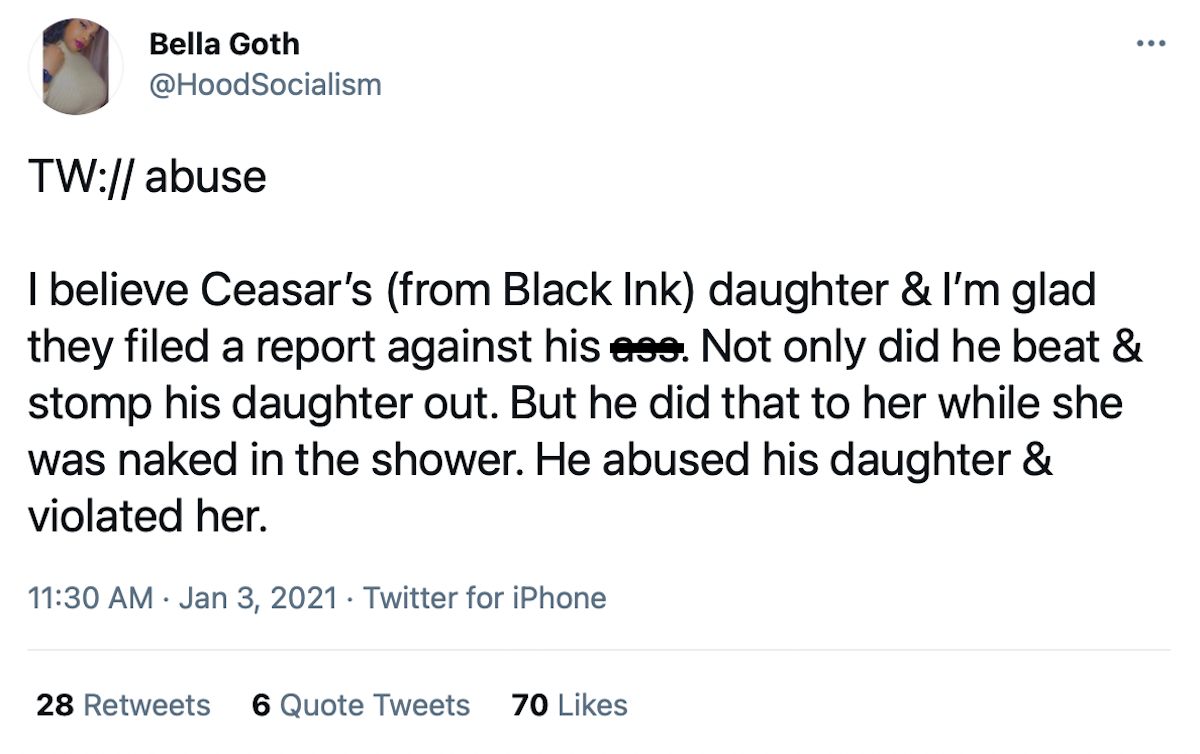 Despite all of the backlash and negative press, Ceaser and Suzette appear to be stronger than ever. They continue to show love to each other on social media and have said that they are truly committed to one another.