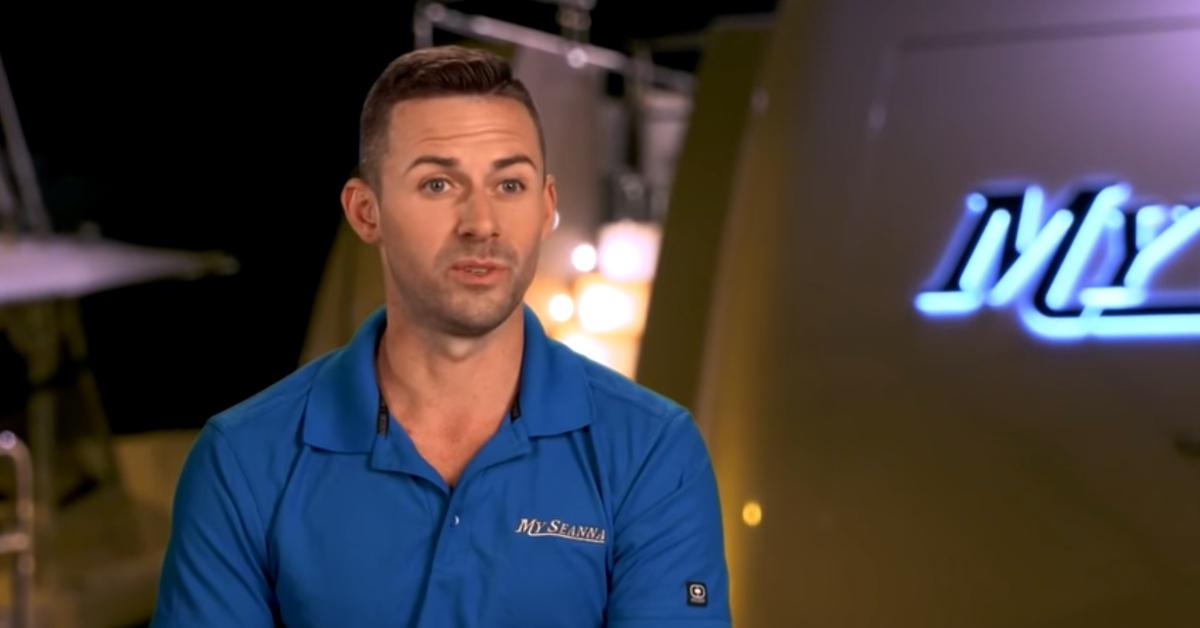 Was Chandler Brooks' Misconduct Why He Got Fired From 'Below Deck'?
Season 6 of Below Deck captured a fair few debaucherous parties, heated fights between various crew members, and freak accidents involving broken champagne bottles. However, it wasn't the explosive scenes that caught the viewers' attention the most.
A bosun named Chandler Brooks was asked to depart from the My Seanna under ad-hoc circumstances — which led many fans to wonder about what may have gone down behind the scenes. So, what happened to Chandler?
Article continues below advertisement
'Below Deck' star Caroline Bedol claims the show didn't represent Chandler's firing correctly.
Fellow Below Deck star Caroline took it to Reddit to open up about the difficulties she had to face during the shooting of Season 6 of the show only recently. She set up an online Q&A on the platform, promising fans that she would provide an honest answer to every query. Naturally, one of the topics that came up during the session was the nature of her relationship with Chandler — and the real reasons behind his firing from the popular reality TV show.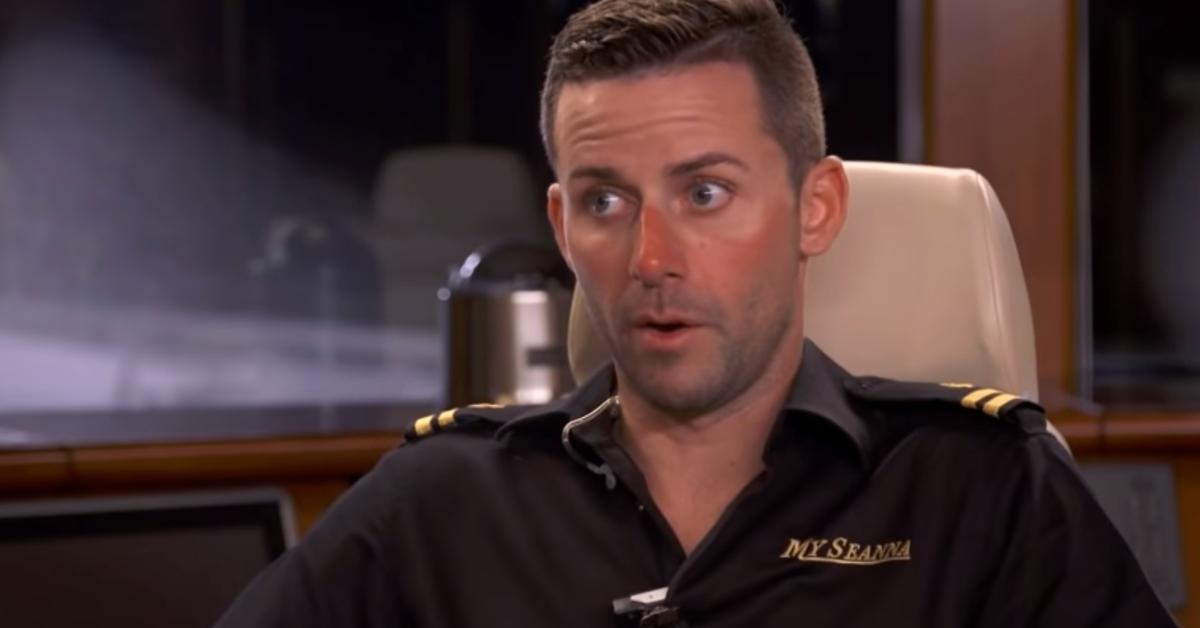 Article continues below advertisement
As Caroline claimed on Reddit, Chandler wasn't fired because he had gotten himself into too much trouble too fast, but because he spoke about his intentions to resign with various others.
"Chandler was only fired because he informed production he was going to resign," Caroline wrote in November 2020.
This interpretation goes right against everything depicted on the show, casting new doubt on the plot line focusing on Chandler's wrongdoings. From slacking off at work to acting disrespectful toward female crew members, the bosun came under fire for various, equally alarming forms of misconduct.
Article continues below advertisement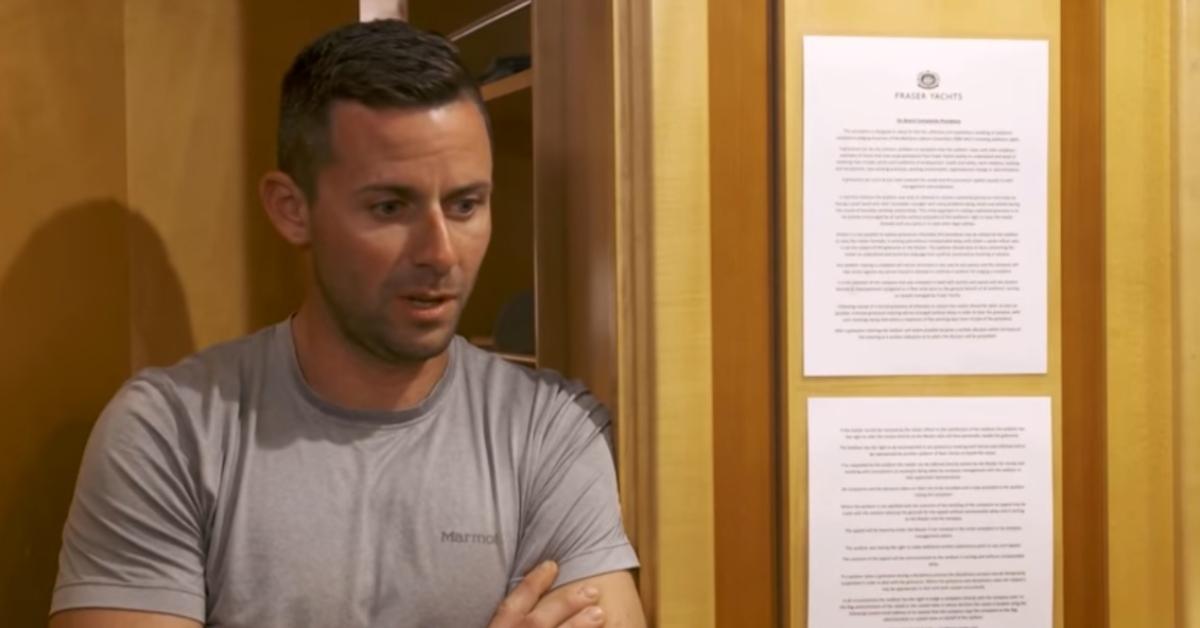 Unfortunately, Caroline's reasoning isn't corroborated by further evidence. However, if what she wrote on Reddit was true, it could perhaps also be said that Chandler may have been portrayed on the show more unfavorably than necessary.
Either way, the controversial character had a divisive effect on viewers, many of whom have taken it to Twitter to express how much they have grown to dislike him after watching the show.
Article continues below advertisement
"Chandler on Below Deck is very disrespectful towards women. He doesn't work well with women. He doesn't take direction from women as well. #belowdeck," wrote a person.
"Chandler is becoming this season's Danny from Below Deck Season 1. I keep waiting for him to get fired so I can enjoy the show again," tweeted someone else.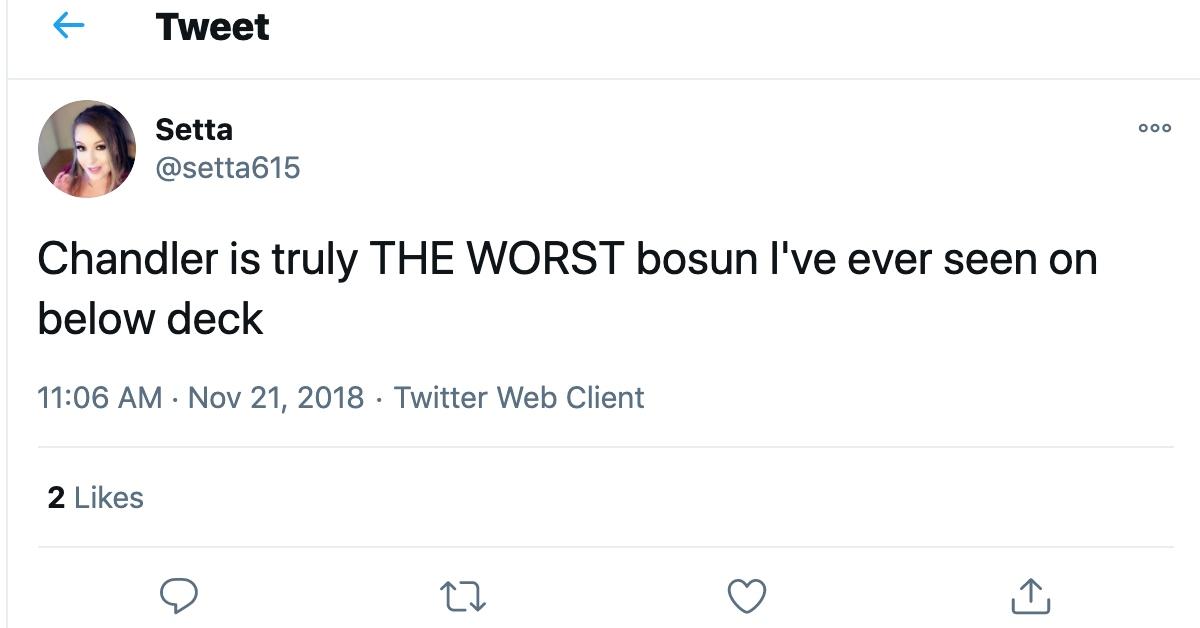 Article continues below advertisement
It's worth emphasizing that Chandler made several mistakes, regardless of whether the producers decided to frame him in a negative light or not. As Season 6 of Below Deck revealed, he struggled to maintain good relationships with fellow team members — including Rhylee Gerber — and at one point, he even let a guest trip badly. In other words, it isn't all that likely that his firing came entirely out of the blue.
Catch new episodes of Below Deck every Monday at 9 p.m. ET on Bravo.