Macaulay Culkin and Brenda Song Named Their First Child After Macaulay's Sister
Macaulay Culkin's Dakota sister died in a car accident in 2008, and now, her brother has named his first child with Brenda Song after her.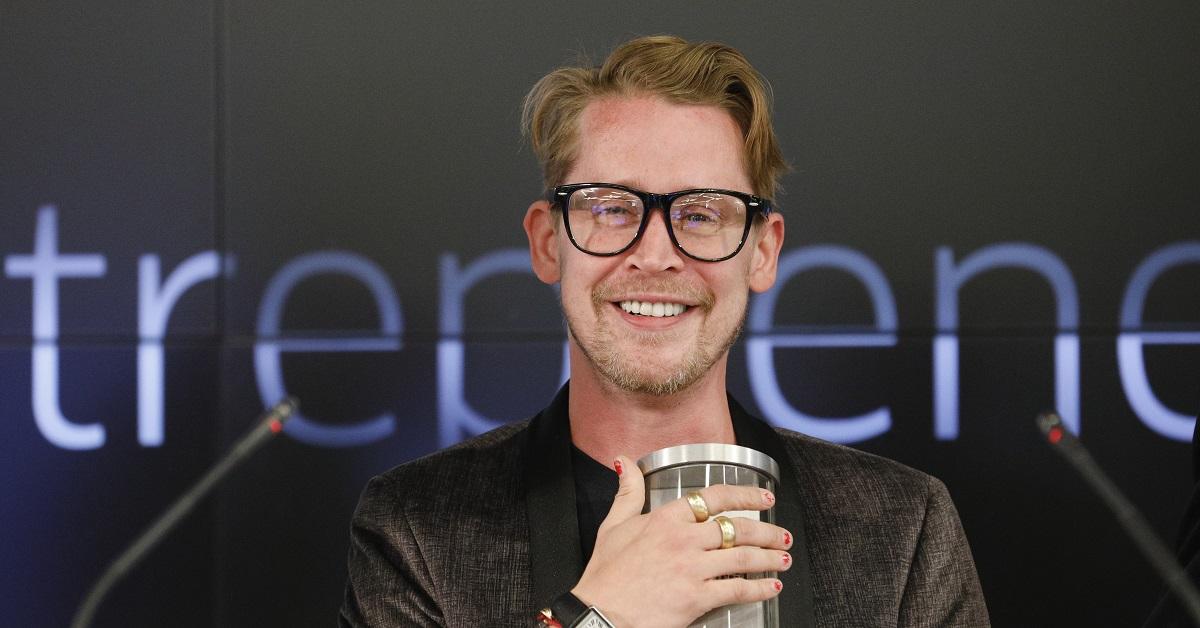 Although he's not as in the public eye as he once was, Macaulay Culkin and his siblings remain public figures, Just recently, news broke that Macaulay is now a father. Macaulay, who is himself one of eight children, named his first child with long-time girlfriend Brenda Song after his sister Dakota. Now, many want to know more about what happened to Dakota Culkin.
Article continues below advertisement
What happened to Dakota Culkin?
Dakota Culkin was killed in a car accident at the age of 29 in 2008. According to E! News, Dakota "was struck by a car when she stepped off the curb and in front of a moving vehicle" in Los Angeles. At the time, the family released a brief statement confirming Dakota's death.
"We can officially confirm that the victim is Dakota Culkin," the family told TMZ. "This is a terrible tragic accident. We have no further comment at this time."
Article continues below advertisement
In addition to Macaulay, Dakota's other siblings include Kieran Culkin, who is now starring on Succession, as well as Rory, Quinn, Shane, and Christian. At the time of her death, Dakota was still in the early stages of a career in the film industry. She was working in production design on the film Lost Soul, which was released in 2009.
When did Brenda Song and Macaulay Culkin have their baby?
Brenda and Macaulay had their baby in early April. They announced that they had named the baby Dakota, and told Esquire that they were "overjoyed" by the birth. Macaulay and Brenda started dating in 2017 after they met on the set of the film Changeland. Both are former child stars who have faded from the spotlight somewhat but remain of interest to the many fans they've accumulated over the course of their careers.
Article continues below advertisement
Macaulay has spoken about his lack of interest in publicity.
Macaulay and Brenda may have agreed to give a very short statement to the press about their daughter's birth, but in general, Macaulay has not always viewed the paparazzi favorably. In an interview with The Guardian in 2016, he was asked about his decision to turn his back on the spotlight.
"I don't just turn my back, I actively don't want it. The paps go after me because I don't whore myself out," he said.
Article continues below advertisement
He added that his relationship with the media had fundamentally transformed how he behaves. "It's been like that my whole adult life. You take on a prey-like attitude, always scanning the horizon," he said. "It's strange on dates, as it looks like you're not paying attention. But I've stopped trying to think of myself in the third person, because that's just gonna drive me nuts."
Now that his childhood fame is in the rearview mirror, it seems Macaulay is content to live a quieter life. Child stardom comes with plenty of baggage, and Macaulay has been a prime example of the damage it can do in some people's eyes. Now, though, it seems that Macaulay is hoping to settle down and give his own children a quality life.