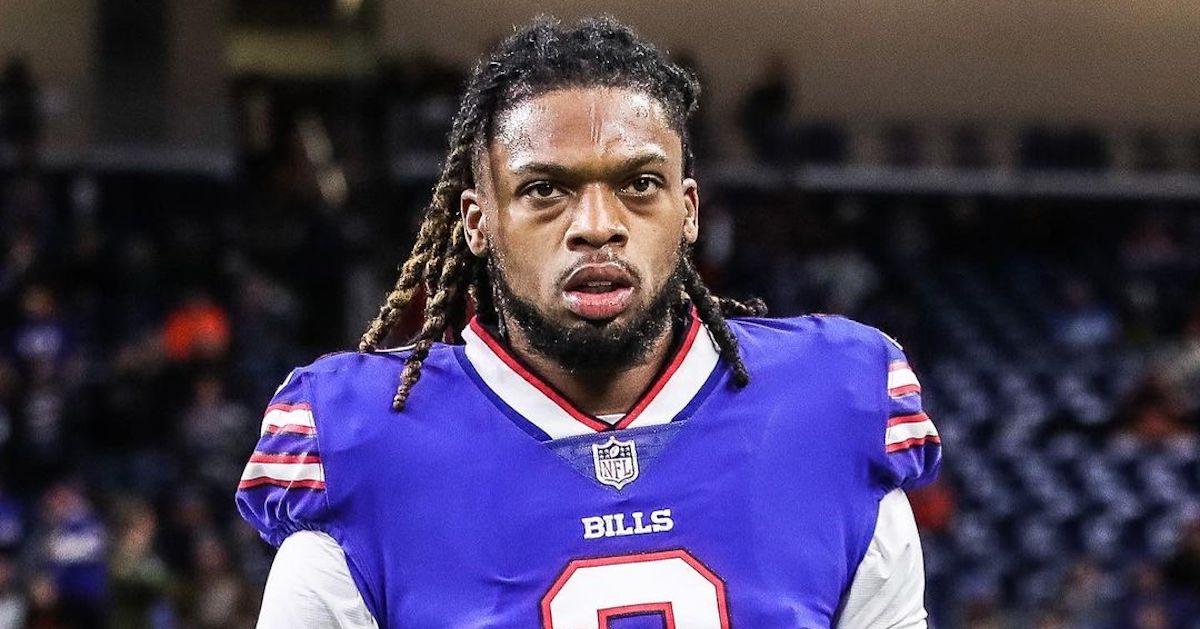 Damar Hamlin Gave Us a *MAJOR* Health Update One Week After His Tragic Injury
Everyone who watches football knows that it can be risky to bet on who will win or lose. But playing football is even more dangerous.
As one of the most dangerous sports to exist, American football and the NFL have faced scrutiny over the years for consistent player injuries. The latest injury, however, has shown a shift in rhetoric towards player safety as the Buffalo Bills' Damar Hamlin went into cardiac arrest during Monday Night Football on Jan. 2.
Article continues below advertisement
24-year-old Damar collapsed on the field just after tackling Bengals wide receiver Tee Higgins. Paramedics were called immediately to the field, and Damar was taken to the hospital in an ambulance. Even still, Damar was last reported to be in critical condition, but what exactly happened and how is he doing now? Here's an update on his health.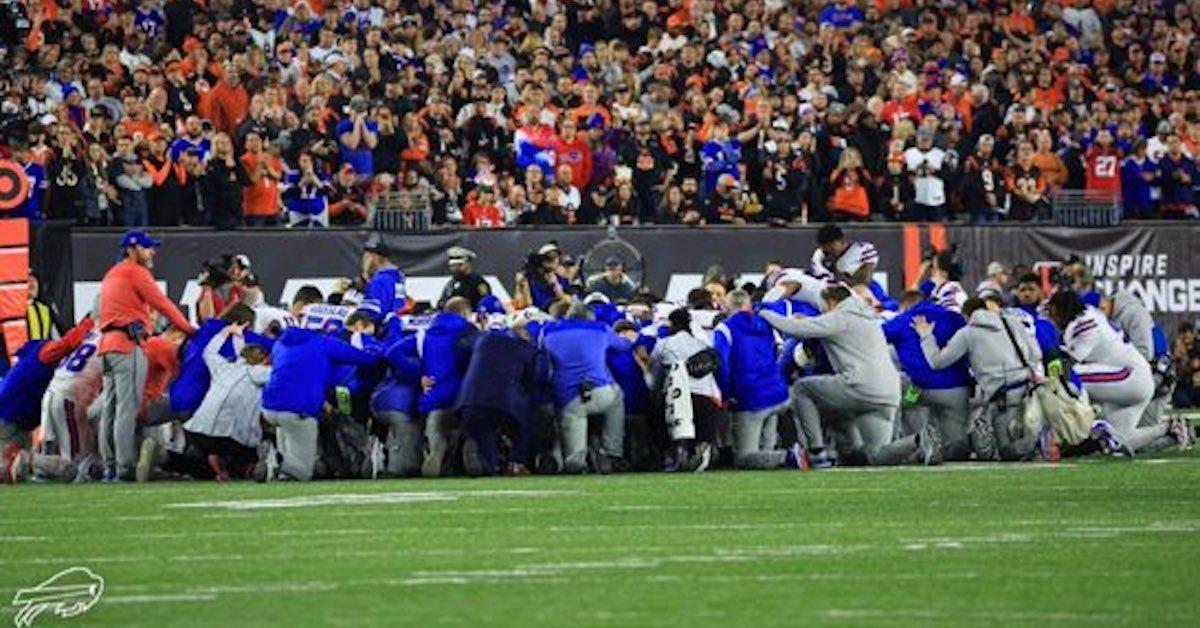 Article continues below advertisement
Here's an update on Damar Hamilin's health.
Soon after he collapsed, Damar was given CPR and rushed to the hospital. According to reports, Damar's tragic injury left both his teammates and Coach Sean McDermott "in tears."
At first, the future looked pretty grim for the football star. Thankfully, it wasn't long before his health took a turn for the better. Days later, reports confirmed that — thanks to the doctors at the University of Cincinnati Medical Center — he had made tremendous progress. And on Monday, Jan. 9, his family gave fans another promising update.
Only one week after his injury, Damar revealed that he had been discharged from the hospital.
Article continues below advertisement
"Headed home to Buffalo today with a lot of love on my heart," the athlete wrote in a tweet with nearly 400,000 likes as of this writing. "Watching the world come together around me on Sunday was truly an amazing feeling."
He added that the love he received from his family and fans alike was "bigger than football!"
Article continues below advertisement
What exactly happened to Damar Hamlin? He suffered a tragic injury during the Bills vs. Bengals game.
Injuries are frequent in football — too frequent for many critics of the game — but rarely does a game get postponed due to a player injury. That's how fans knew that Damar's injury was a serious one. However, at the time, what happened was unclear to most who were watching, even those in the stadium.
So, what did happen?
Buffalo Bills safety Damar tackled Cincinnati wide receiver Tee Higgins just five minutes and 58 seconds into their Monday night game. After Damar stood up from the tackle, he immediately collapsed, and medics were called onto the field. Reporter Kelsey Conway told CNN, "It was just a really tragic, horrifying scene."
Article continues below advertisement
Ultimately, it was revealed that Damar underwent cardiac arrest after the play ended. Unlike a heart attack, cardiac arrest is when an electrical disturbance causes the heart to suddenly stop beating. A heart attack can cause cardiac arrest, but a heart attack is a "circulation" problem.
While cardiac arrest is extremely rare for someone healthy of Damar's age, it can be caused by arrhythmias, although it can also be more deadly than a heart attack alone. Even if a patient is brought back from cardiac arrest, they may never be able to function normally again. Thankfully, that doesn't appear to be the case for Damar.
Some fans have attempted to blame his cardiac arrest on the COVID-19 vaccine, but doctors and scientists have agreed that it was likely a cause of blunt trauma.
Our thoughts go out to Damar and his family, friends, and teammates as he continues on his road to recovery.
Donations for Damar's fundraising campaign can be made at GoFundMe.