Bills Co-Owner Kim Pegula Is Facing Rumors That She Died, but She's in Recovery
Bill co-owner Kim Pegula has had health challenges for some time, but what happened to her recently that's led to so much online chatter?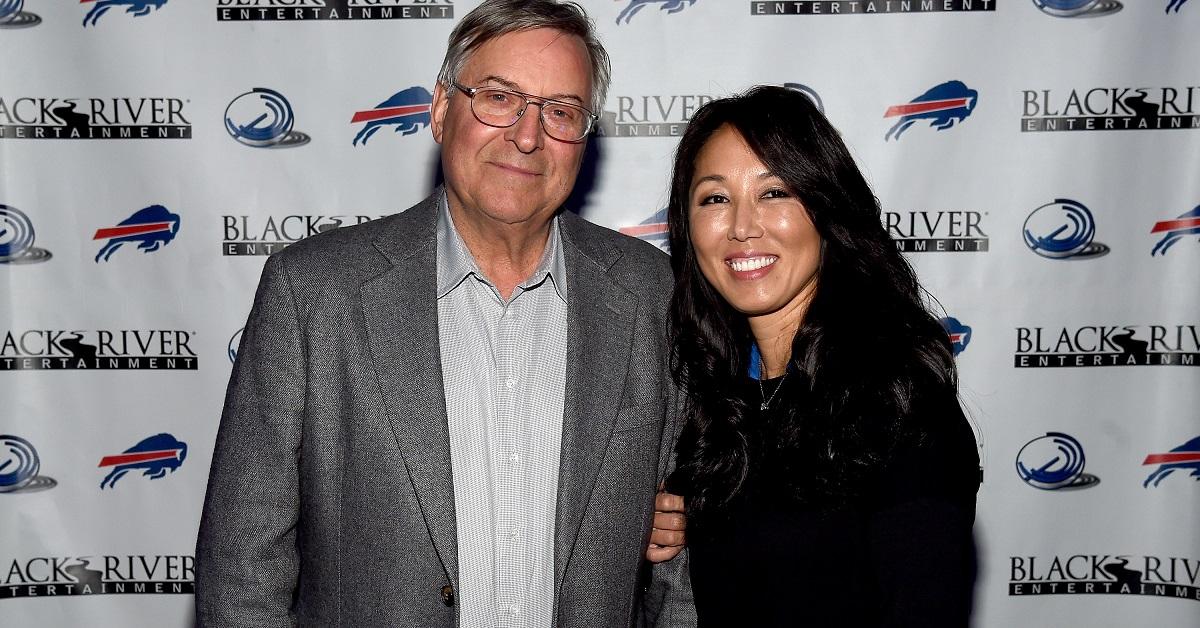 Few sports fans are more intense than the NFL's Buffalo Bills, which may explain why many of them are so worried about Kim Pegula, one of the team's co-owners. As the president of Pegula Sports and Entertainment, Kim has been a public figure for some time now, and recently, rumors have begun circulating that she died of a heart attack, leaving many wondering what actually happened.
Article continues below advertisement
What happened to Kim Pegula?
Fortunately, the rumors that Kim had died are false. The Bills recently released a statement on behalf of their co-owner saying that she had had a health incident and was being treated in the hospital as a result.
"Kim is progressing well and is resting and rehabilitating from a health issue," the team wrote on social media. "We are grateful for the medical professionals providing her care and to everyone for their prayers and well wishes."
Article continues below advertisement
According to reports, she was in the ICU last week with health issues, and her family announced that she had been admitted.
"Kim Pegula is receiving medical care as a result of some unexpected health issues. We are very grateful for the progress she has made over the past few days. She has an exceptional team of medical experts at her side. We ask that you keep Kim and our family in your prayers and ask that you respect our need for privacy," they said at the time.
Because the family and team are working to keep Kim's health issues private, we don't have any additional details on what ultimately landed her in the hospital. What seems clear, though, is that Kim is not in any immediate danger, and fans should respect her right to privacy as she recovers. At this time, it's unclear whether she's still in the hospital or not.
Article continues below advertisement
Here's the latest update on Kim Pegula's health.
Kim has not had any major reported health issues prior to beginning treatment earlier in June. Since then, it seems that she's been trending in the right direction, and both fans and members of the Bills staff have been wishing her well since the news first broke.
"All of our thoughts and prayers are with Kim and the Pegula family," said coach Sean McDermott when the news first came out. "They've done so much for me, my family, our team and the city of Buffalo."
Article continues below advertisement
Kim has been a co-owner of the Bills since 2014, when she bought the franchise for more than $1 billion alongside her husband, Terry. Kim and Terry also own the Buffalo Sabres, which makes Kim the first woman to be president of both NFL and NHL teams.
Kim is clearly a beloved figure in Buffalo, and those who follow the Bills and Sabres closely are rooting for her to make a speedy recovery. At just 53 years old, she is younger than many of the owners in the NFL, and given the success the team has had in recent years, many feel her stewardship of the Bills has been first rate.