Dante Bowe's Time in Maverick City Music Has Been Put on "Pause" by the Collective — Why?
Maverick City Music recently announced that Dante Bowe was temporarily dropped from the collective after "inconsistent behavior." What happened?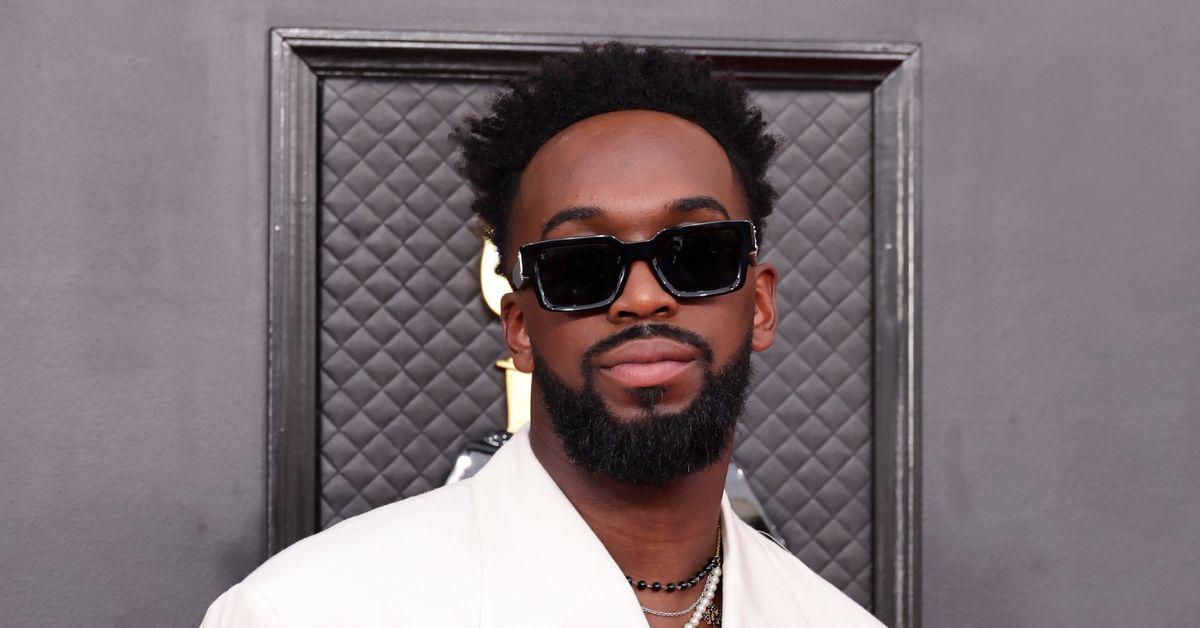 Gospel music collective Maverick City Music created their group in 2019 and has been on the rise ever since. Founded by Tony Brown and Jonathan Jay, the nine-member group now tours worldwide and is touring with Kirk Franklin in 2022 for their Kingdom Tour.
Article continues below advertisement
Maverick City Music also earned their first Grammy for "Best Contemporary Christian Music Album" for their 2021 project, "Old Church Basement." Additionally, the group performed at the Grammys in April 2022.
In September 2022, Maverick City Music gained attention from its fans for something other than their accolades. The collective announced that one of its members, Dante Bowe, stepped down from playing with them. So, what happened to Dante Bowe? Scroll down to find out!
Article continues below advertisement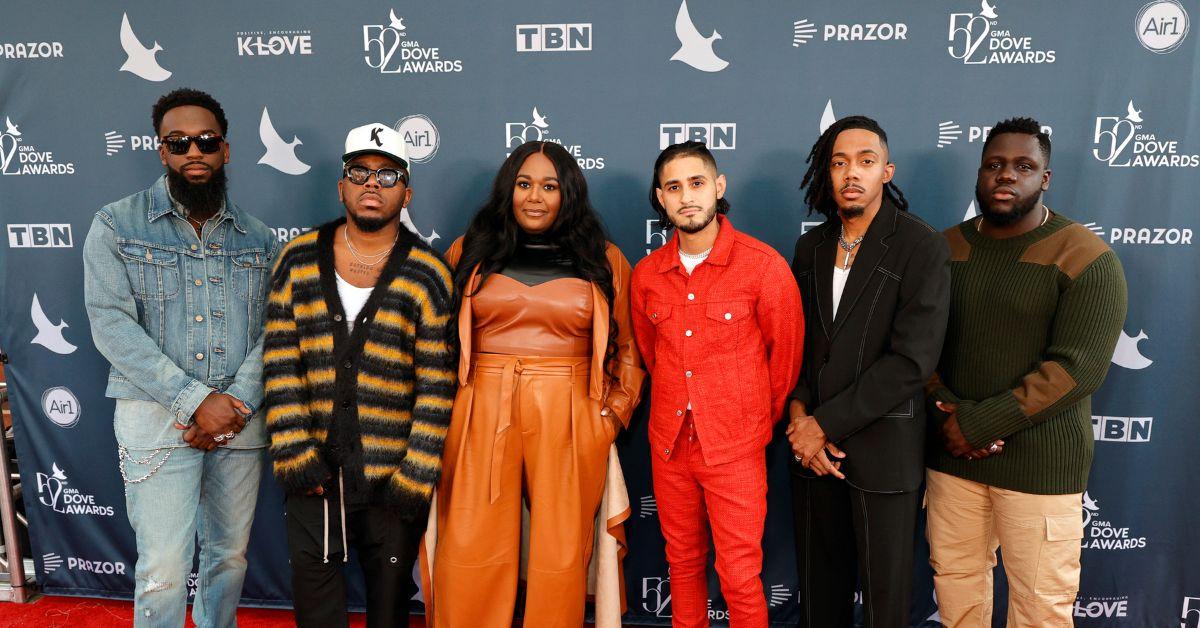 Maverick City Music admitted Dante Bowe's "behavior" affected their decision to let him go.
On Monday, Sept. 27, Maverick City Music took to Instagram to announce Dante wouldn't continue touring or performing on their stage temporarily. The statement confirmed that the decision to part with their bandmate was "not easy," but they needed to address the update with fans.
Article continues below advertisement
"Due to behavior that is inconsistent with our core values and beliefs, we have decided to put a pause on our professional relationship with Dante Bowe," the statement read.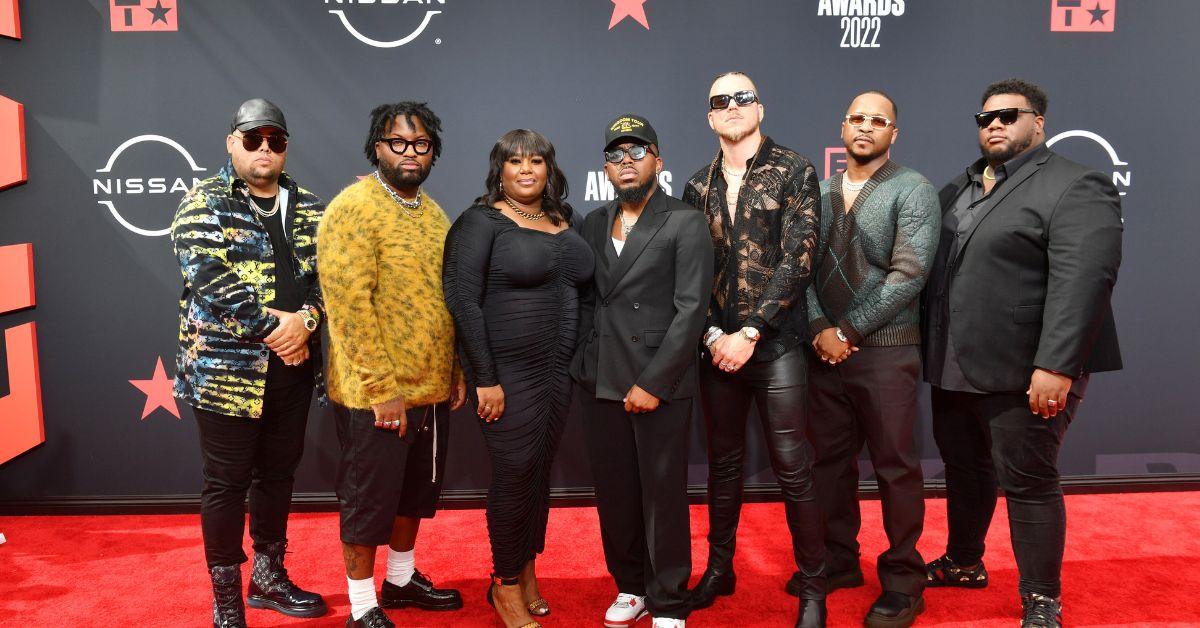 Article continues below advertisement
Maverick City Music continued, stating that neither Dante nor any group members' "actions or behavior" reflect the group's "core values and beliefs." While neither they nor Dante has shared what led to the "pause," Maverick City Music wrote that Dante will always be a part of their spiritual family.
"Dante is a brother in Christ, and as such," they shared, "he has our full commitment and unwavering support as he continues to navigate his path forward. Each of us needs God's grace, and our hope is that we all pray and give him the same opportunity to grow in Christ as we give ourselves."
Article continues below advertisement
Fans demand answers on what led to Dante Bowe leaving Maverick City Music.
Following Maverick City Music's official statement, the group's social media team turned off the comments for the post. Simultaneously, Dante's Instagram account is now private, so anyone who didn't already follow him on the platform won't be able to ask him what happened. The 29-year-old musician also confirmed on Instagram that he was taking a "social media break."
Article continues below advertisement
Dante and Maverick City Music's decision not to share the details of their split has made some fans want to know the real behind-the-scenes drama even more. On Twitter, many of the group's followers demanded "receipts" and "tea" on what really went down before Dante's temporary firing.
Article continues below advertisement
In the meantime, many users have dished out theories on what led to the exit. Some users believe the group parted ways with Dante because of a September 2022 video of him and fellow member Aaron Moses dancing to Bad Bunny while reportedly drinking alcohol.
Other theories suggested that Dante posted a nude photo on his Instagram story, causing Maverick City Music to let him go. Fans have also hinted that Dante is gay because he supports Lil Nas X. Sadly, being gay is still controversial in the Christian community.
Article continues below advertisement
Regardless of why Dante was let go, some users believe that Maverick City should've practiced what they preach. According to them, the group didn't offer Dante any "grace" to learn from his mistakes. However, others believe Dante should face some repercussions for his alleged behavior.
"I understand; you're supposed to be given second chances and be merciful, BUT at the same time, Dante Bowe is literally choosing to be controversial," one user, @Lasia_baby, said. "As a well-known Christian and gospel singer, why do you want to advertise seeing Lil Nas X, blast Bad bunny, and post nudes on your own?"
Article continues below advertisement
"Just hoping Dante Bowe has someone around him who extends God's love and continuously reminds him that He is loved," another user, @untouchableyann, added. "Public reprimand, humiliation, and shame are not easy and often feel isolating. So I hope he's surrounded by love. That's my prayer for him."
Dante, a Rockingham, N.C. native, recently celebrated professional milestones before Maverick City Music suspended him, per Billboard. In addition to working with the group, he earned two Grammy nominations for his solo projects, "Joyful" and "Voice of God."